'I don't think he's alive': 911 calls detail hit-and-run of cyclist
Updated September 27, 2023 - 12:01 pm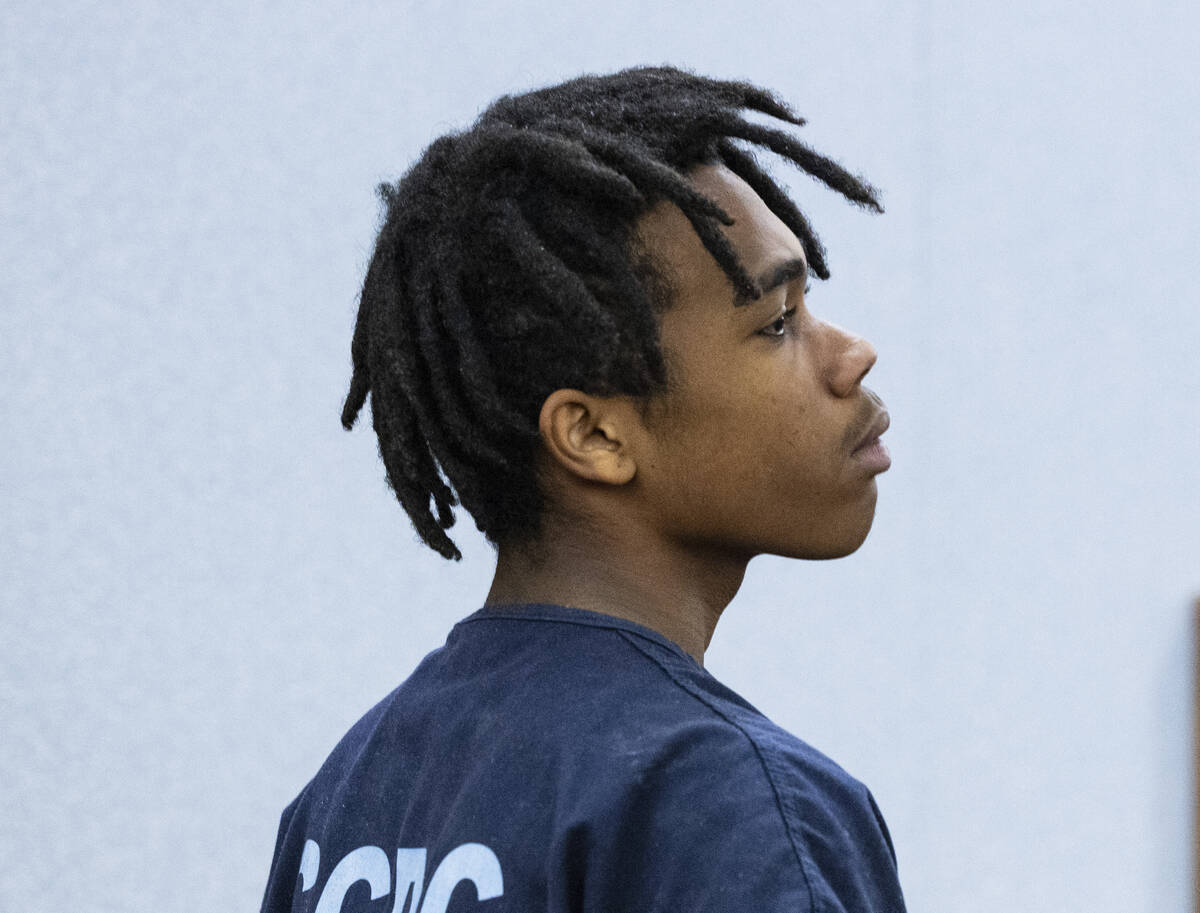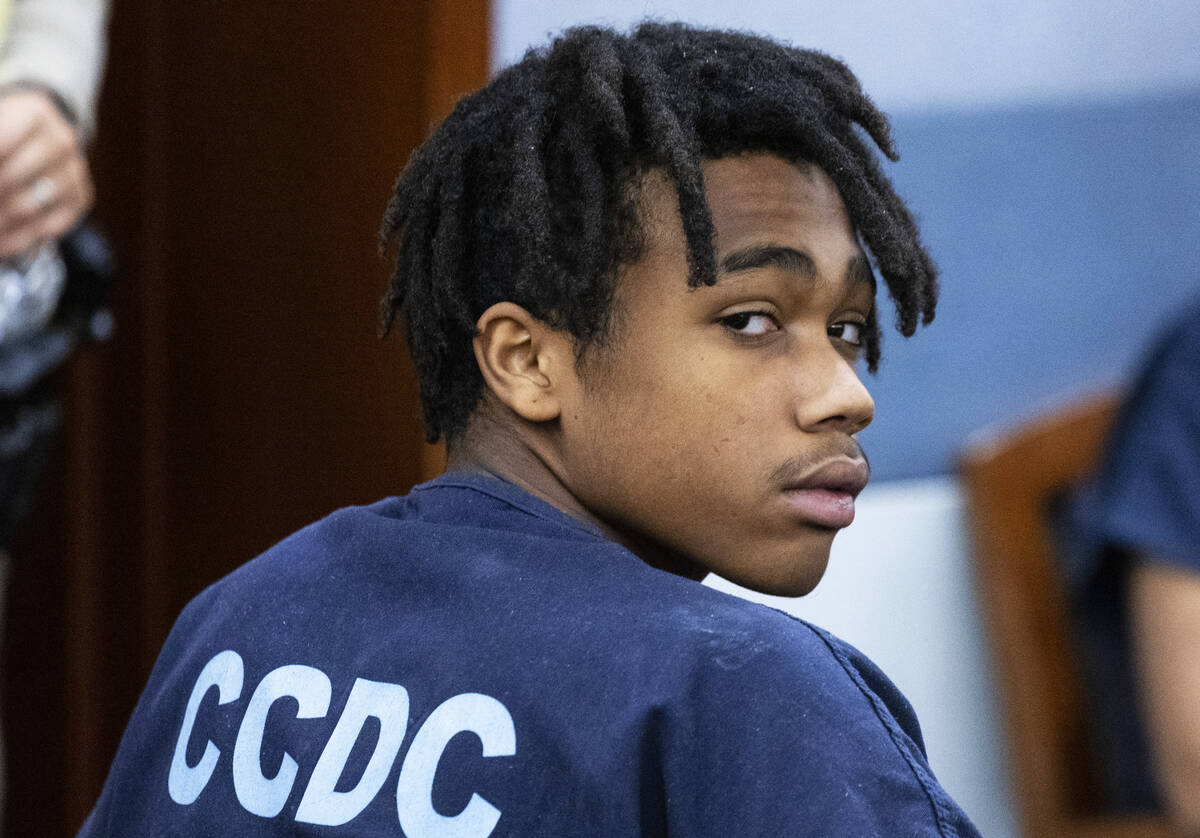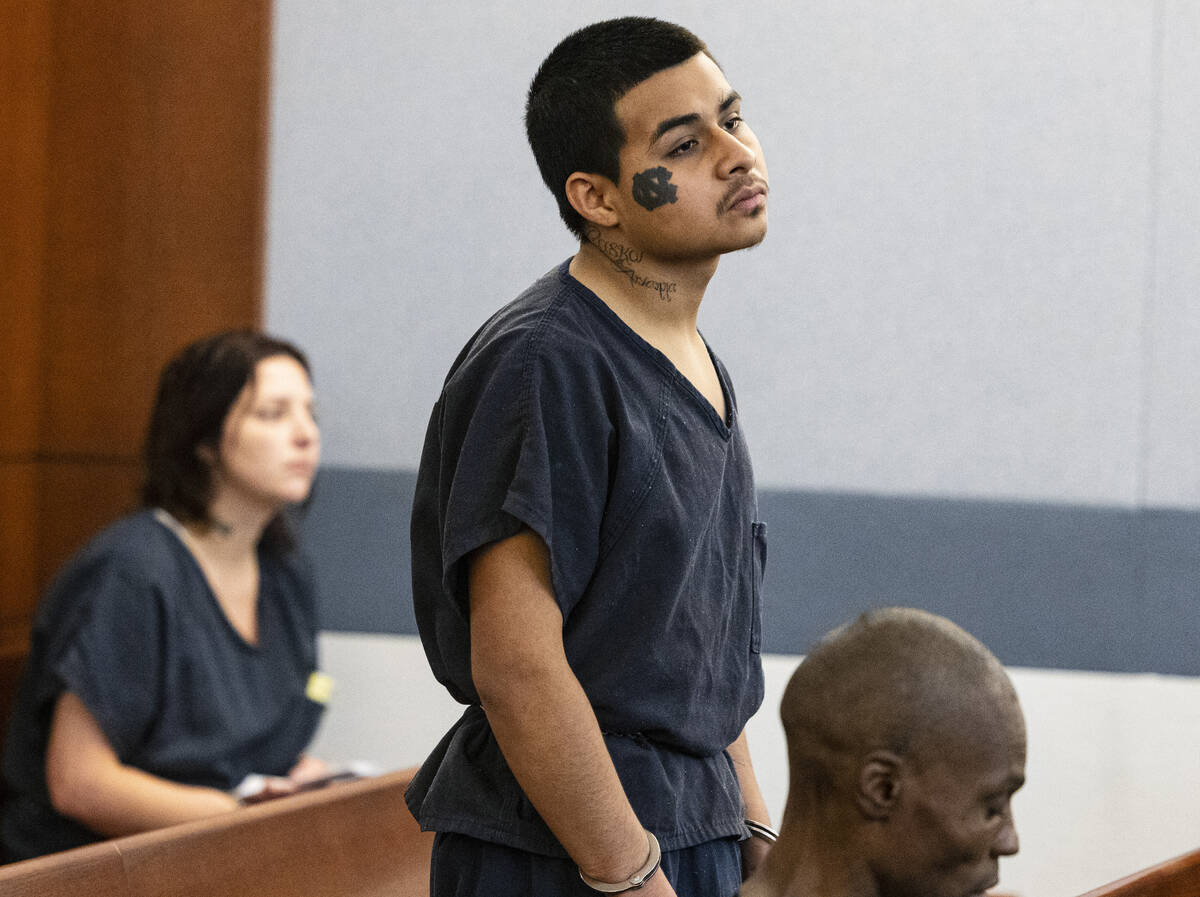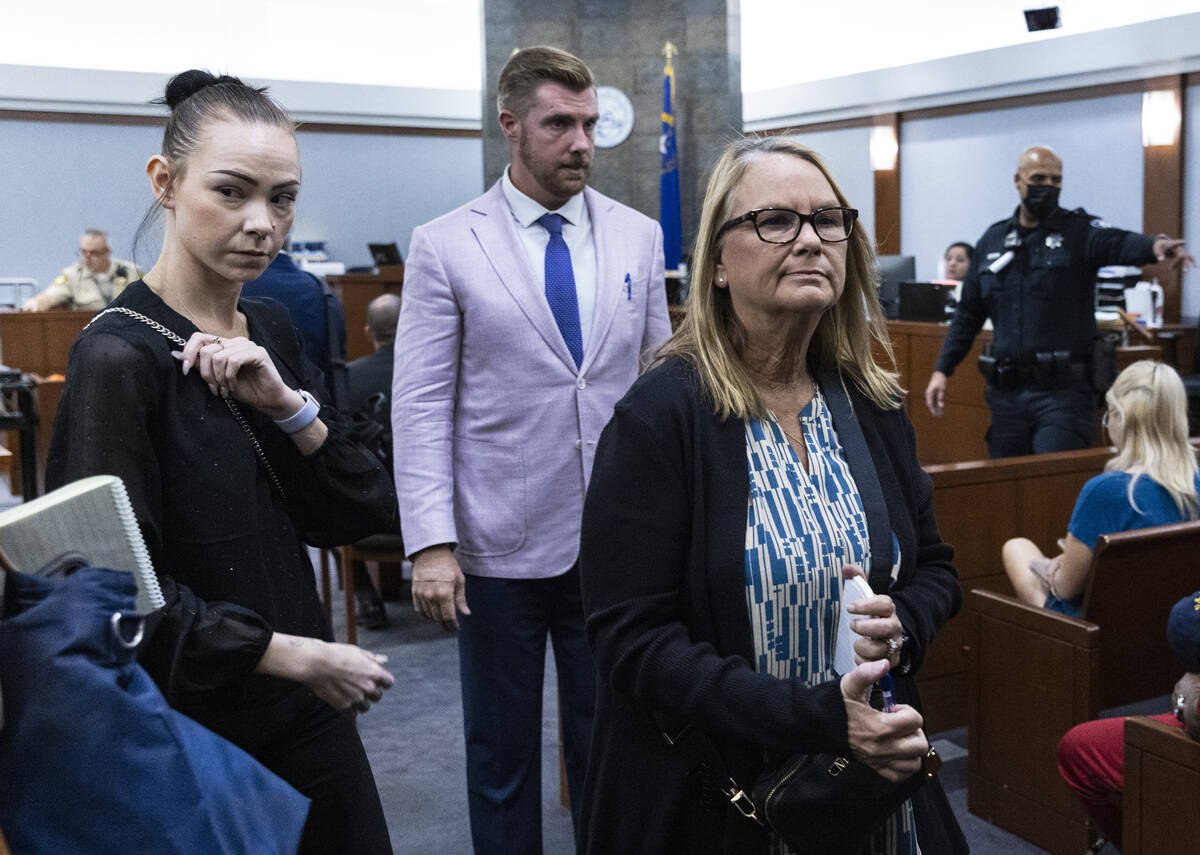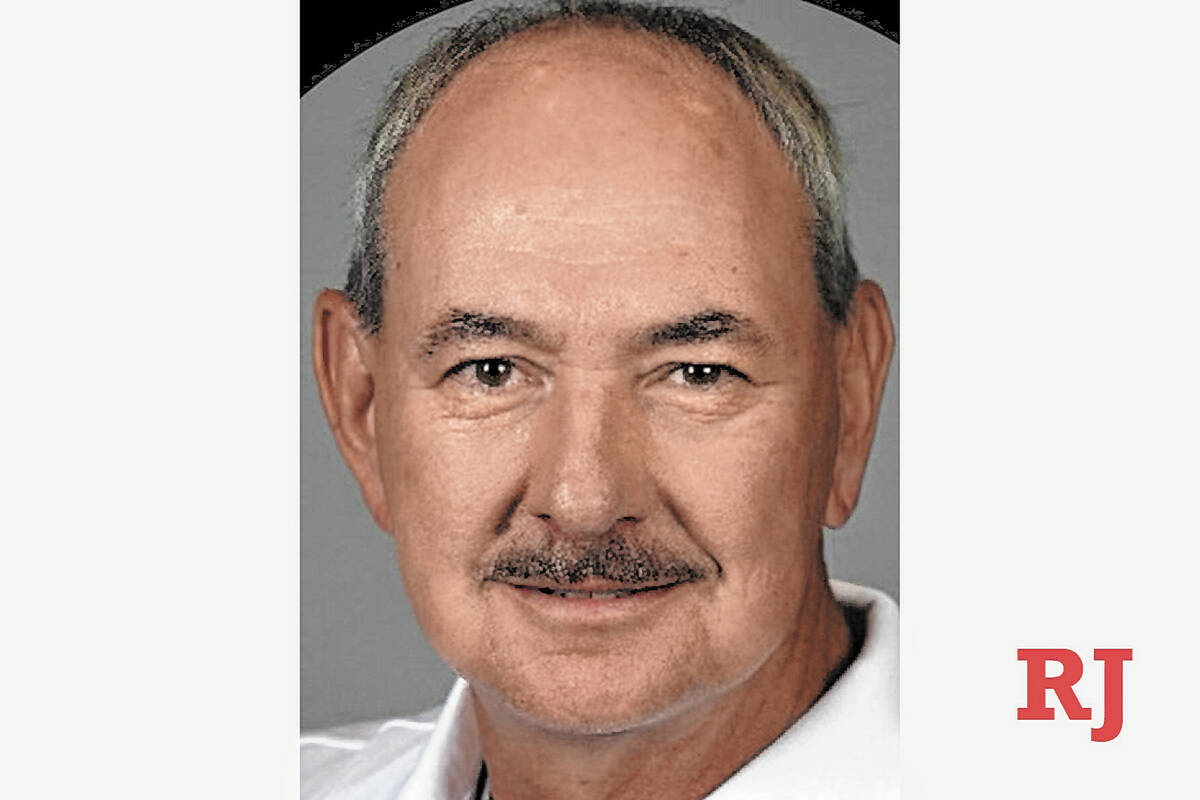 Las Vegas police released 911 calls on Tuesday that detailed the chaotic morning two teenagers are accused of speeding through the northwest Las Vegas Valley, mowing down a retired police chief on a bicycle before fleeing the scene.
"There was a hit-and-run and this gentleman, I don't think he's alive, I'm looking at him," one of the multiple 911 callers told a dispatcher after Andreas Probst was hit while riding his bike on Tenaya Way near Centennial Parkway.
One notification received by dispatchers appeared to come from Probst's Apple Watch, which sent an automated message that the watch's user had "taken a hard fall." Loud, muffled voices could be heard in the background of the call placed by the watch, including witnesses screaming, "Don't touch him."
The two teenagers accused of the hit-and-run, 18-year-old Jesus Ayala and 16-year-old Jzamir Keys, were formally charged on Monday with murder, battery and attempted murder in connection with the series of crimes that included Probst's killing on Aug. 14.
Both also appeared in court for separate hearings on Tuesday.
Although prosecutors said they were prepared to present arguments on Ayala and Keys' custody status on Tuesday, defense attorneys for both defendants reserved the right to hold a bail hearing at a later date.
"I certainly intend to ask for no bail," Chief Deputy District Attorney John Giordani said during Keys' court appearance, adding that he will call a witness to testify for a future bail hearing.
In the meantime, both will continue to be held in the Clark County Detention Center without bail.
Chief Deputy Public Defender David Westbrook, who is representing Ayala, and attorney Dan Hill, who has been retained by Keys' family, declined to comment on the cases Tuesday morning.
Ayala, who was 17 at the time of the hit-and-run, is accused of driving a stolen Hyundai Elantra and intentionally striking Probst as he rode his bicycle at about 6 a.m. on Aug. 14. Keys filmed a disturbing video of the two laughing and planning to hit Probst, according to a Metropolitan Police Department arrest report.
The two are also accused of filming themselves intentionally striking another bicyclist at about 5:30 a.m., and hitting another vehicle minutes before ramming into Probst, the report said.
'He could've killed me'
The first bicyclist, a 72-year-old man, was hit about 4 miles from where Probst was killed, according to the report. He suffered injuries that were not considered life-threatening, police have said.
In recordings of the 911 calls, the man is heard calling dispatchers and calmly relaying being hit by the car. When asked what happened to the vehicle, the man said it "took off," leaving a fender lying on the ground at the scene.
"He could've killed me," the man told the dispatcher, later adding that he believed the car struck him on purpose.
Multiple witnesses called 911 after watching the stolen Hyundai crash into Probst later that morning. One caller said he saw a car speed away from the scene with a broken and "cratered" windshield.
By 7:30 a.m., multiple callers started reporting a damaged and abandoned car left in the road near Fong Elementary School, about 7 miles south of where Probst was killed.
When speaking to reporters on Tuesday, Clark County Sheriff Kevin McMahill said police believe the teenagers stole up to four vehicles related to the crashes.
Death penalty question
Tuesday's court hearings were also attended by Clark County District Attorney Steve Wolfson and Probst's widow and daughter. Wolfson said Probst's family plans to continue participating in the court proceedings with prosecutors.
"They're good people," he said. "They loved their husband and father, that's why they're attending every court appearance."
Wolfson told reporters that it was "too early" to discuss whether prosecutors will pursue the death penalty, but that there is "probably not" a way to pursue capital punishment against the defendants due to their age.
In 2005, the U.S. Supreme Court ruled that it's unconstitutional to sentence someone to death for a crime committed when they were under 18. Nevada state law also prevents the death penalty or a sentence of life in prison without parole to be imposed on someone who committed a crime as a minor.
"If they're not eligible for the death penalty, then we won't seek it," Wolfson said Tuesday.
When Ayala's case was moved from the juvenile justice system into adult court, he was booked under 18 different charges. But prosecutors on Monday formally charged him with seven counts — murder with a deadly weapon, battery with a deadly weapon, attempted murder with a deadly weapon, failing to stop at the scene of a crash involving death, leaving the scene of a crash, possession of a stolen vehicle and possession of burglary tools.
Wolfson said there was "insufficient evidence" for the lengthier list of charges but that they could be brought against Ayala in the future.
On Tuesday, the defendants appeared before different judges, though Wolfson said he was "extremely confident" that the cases against each teen would be joined in the "near future."
Justice of the Peace Ann Zimmerman scheduled an Oct. 10 preliminary hearing for Ayala. Keys waived his right to a speedy preliminary hearing during his proceeding in front of Justice of the Peace Joseph Sciscento, who set the hearing for Nov. 8.
Contact Katelyn Newberg at knewberg@reviewjournal.com or 702-383-0240. Review-Journal staff writers Brett Clarkson and David Wilson contributed to this report.