Judge tosses case against Kirstin Lobato, orders her freed
December 29, 2017 - 11:41 am
Updated December 29, 2017 - 11:45 am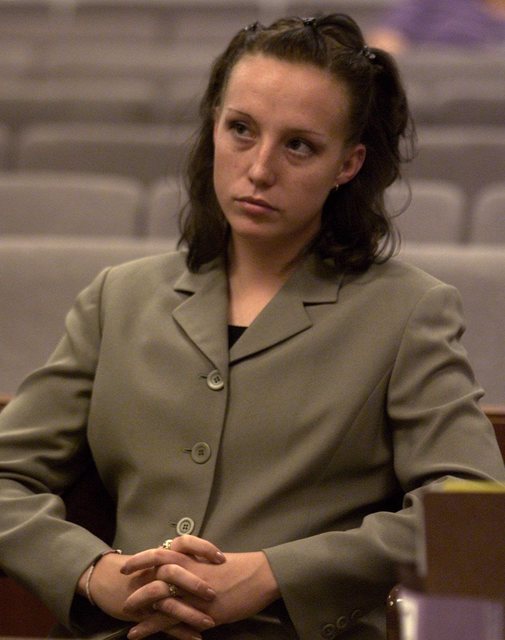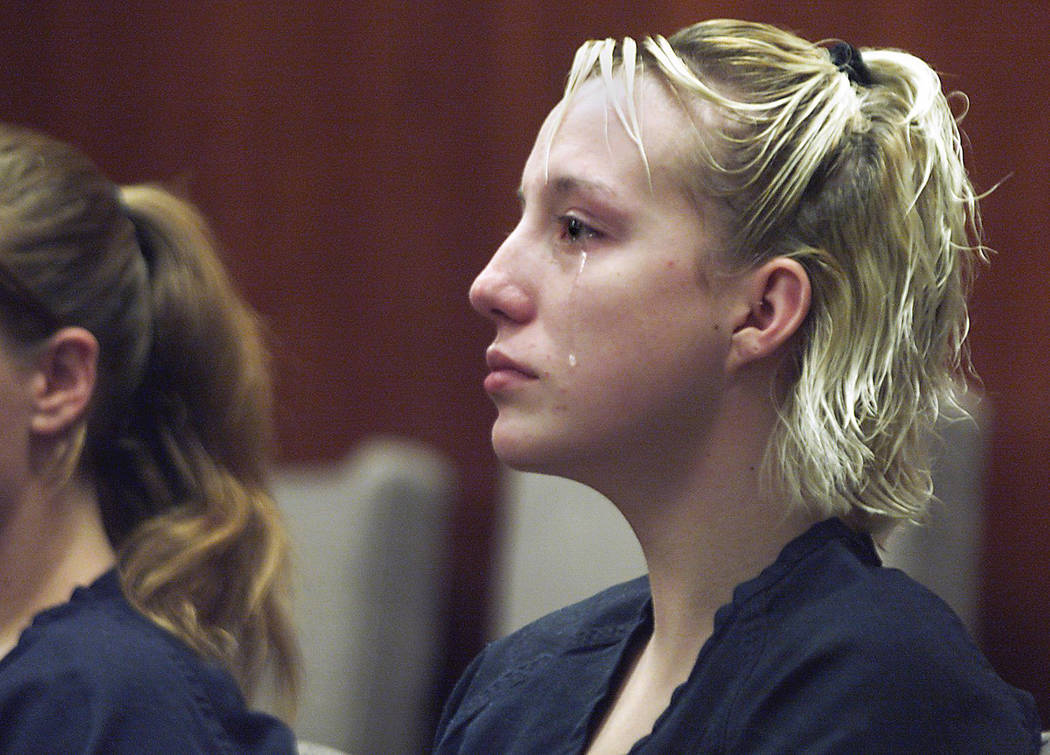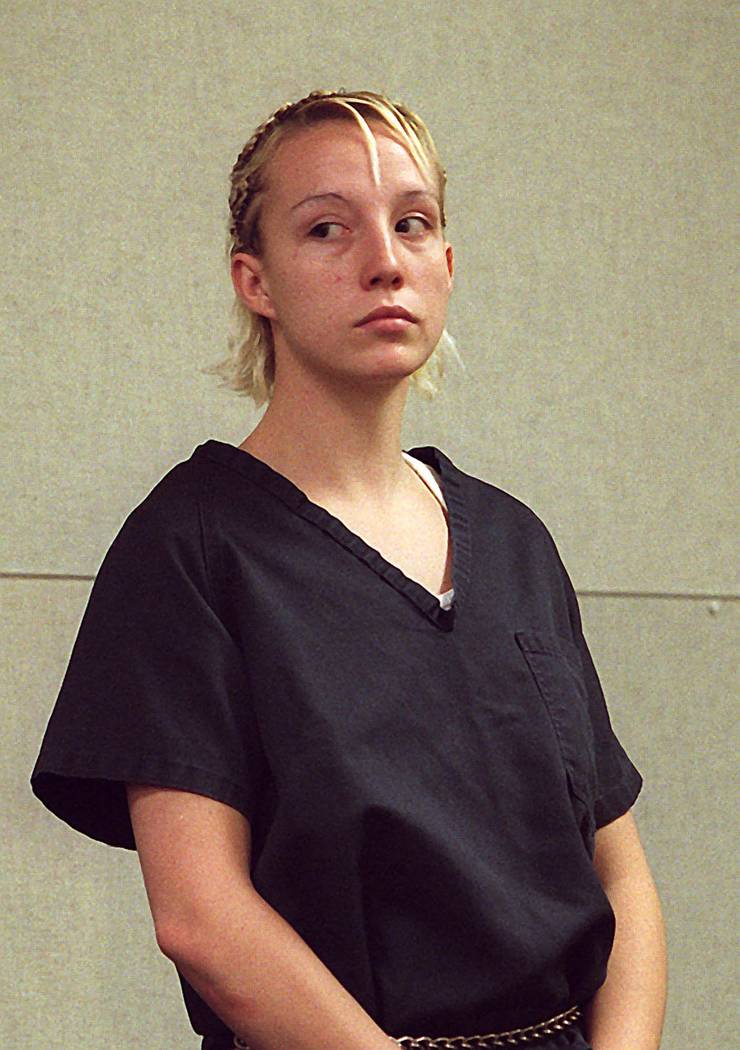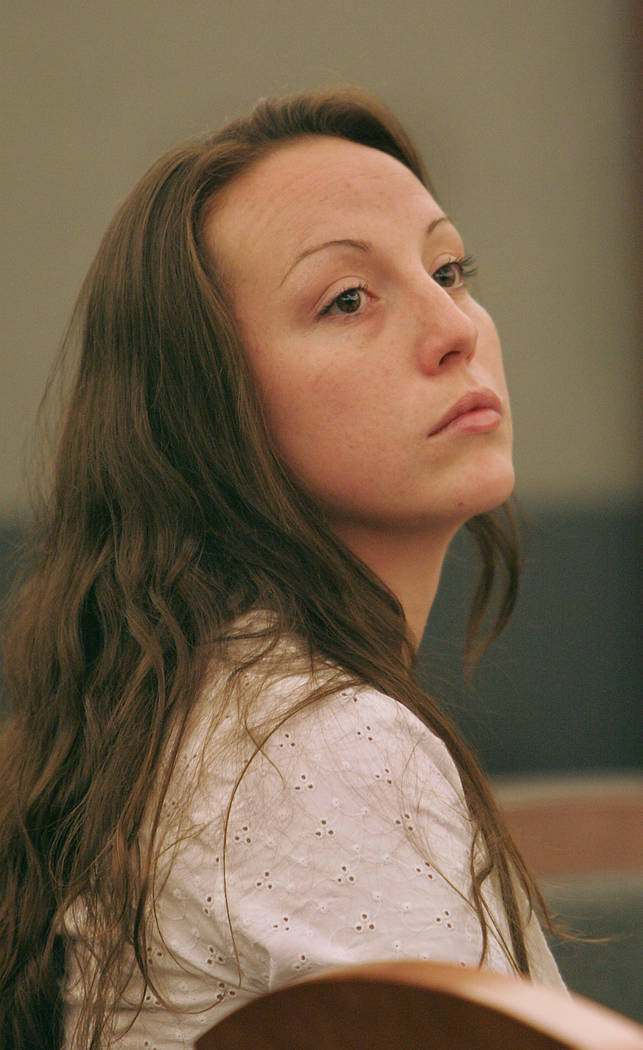 A Las Vegas judge on Friday dismissed the case against Kirstin Blaise Lobato, who spent more than a decade behind bars for the killing of a homeless man whose penis was cut off, after prosecutors declined to proceed with a third trial.
In a one-page order, Chief Judge Elizabeth Gonazalez ordered the Nevada Department of Corrections to release Lobato, 35.
Lead defense attorney Vanessa Potkin, director of post-conviction litigation for the New York-based Innocence Project. which fought to overturn her conviction, said prison had a "devastating impact" on Lobato's life.
"We're elated with the dimsissal," Potkin said. "It brings an end to a nearly 17-year nightmare for Kirstin Lobato and her family."
Judge's Order by Las Vegas Review-Journal on Scribd
Clark County District Attorney Steve Wolfson declined to comment on the ruling.
During a court hearing Friday morning, Chief Deputy District Attorney Sandra DiGiacomo pointed out that two juries had previously convicted Lobato in the killing.
"By the time the third trial could proceed, Lobato would be immediately eligible for parole if convicted," DiGiacomo said. "Although we fully believe in her guilt, as did the 24 members of our community who found her guilty beyond a reasonable doubt, our resources are such that we are electing not to proceed with the third trial of this defendant, particularly considering the more than 15 years she has served in prison."
Earlier this year, Las Vegas attorney David Chesnoff, known for representing high-profile criminal defendants, agreed to take on Lobato's case for free and work with the Innocence Project.
"I was very proud to work with the Innocence Project and could not be happier than providing freedom to a fellow human being at the new year," Chesnoff said Friday. "I appreciate the professionalism of the district attorney's office."
Ineffective counsel argued
Another judge earlier this month granted Lobato's request for a new trial after finding that ineffective assistance of counsel may have played a role in her conviction in 44-year-old Duran Bailey's slaying on either July 7 or 8, 2001.
Time of death was crucial in the case.Bailey's body was found about 10 p.m. on July 8, and the only evidence as to time of death at trial came from the medical examiner, who said death could have occurred as early as 10 p.m. on July 7.
There was uncontested evidence that Lobato was in Panaca, her hometown, at midday and early evening on July 8.
During a lengthy hearing in October, however, four forensic experts for the defense, including a former Clark County medical examiner and a university professor of forensic pathology, testified that Baileylikely died about 9 p.m. on July 8, when Lobato was seen in Panaca. They said they based their testimony based on photos and reports indicating lack of blowfly egg colonization on the homeless man's body.
Lobato's post-trial lawyers said that pointed to her innocence.
As of early Friday afternoon, it was unclear whether Lobato would be freed this weekend from Florence McClure Women's Correctional Center, where she has served since 2007, even though Gonzalez's order demanded that Lobato be released "forthwith." A prison spokeswoman told the Review-Journal that Lobato "could be transported to another location" before being released.
Voluntary sex conviction
In 2007, Lobato was found guilty of voluntary sexual conduct between a prisoner and another person, which added another year to her sentence and was expected to be served after she finished serving her time for the killing.
But Potkin said she would push for Lobato's immediate release and revisit the prison crime conviction because Lobato "served over 15 years for a crime she did not commit."
Lobato filed a petition in May 2010 to challenge the legality of her detention, alleging 79 grounds for relief. The Supreme Court last year ordered an evidentiary hearing on 25 of the claims.
Contact David Ferrara at dferrara@reviewjournal.com or 702-380-1039. Follow @randompoker on Twitter.