Jury trial begins for man accused of fatal stabbing and kidnapping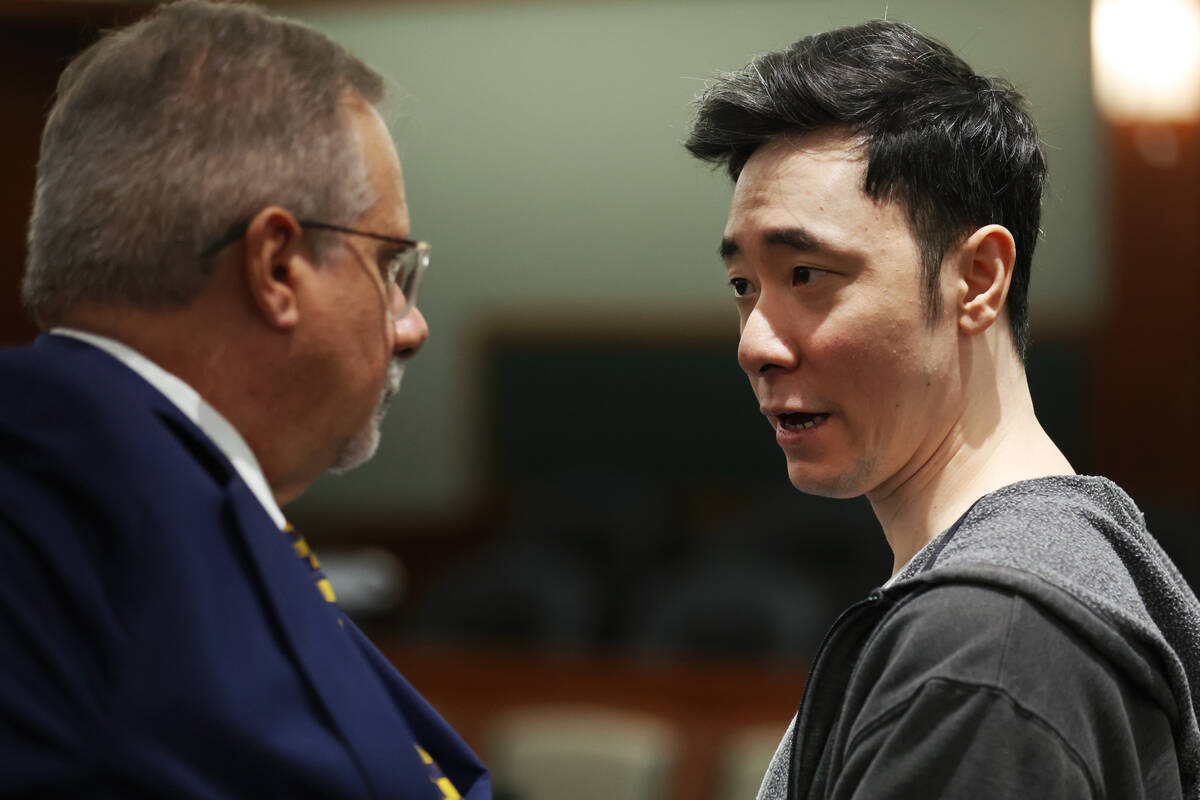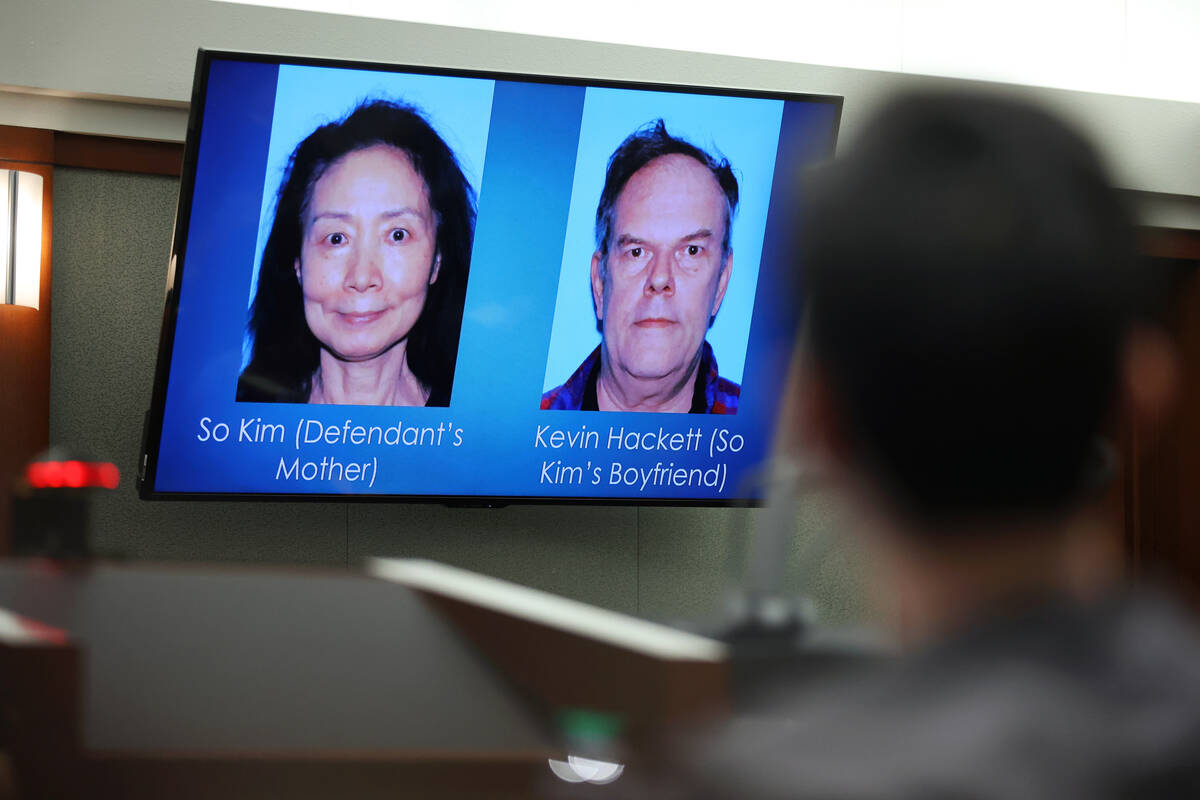 Chan Park was sitting in his dark home, covered in blood and calmly drinking from a water bottle when police investigating a fatal stabbing found him in April 2019.
Earlier that night, he had tied up his mother in the home they shared and fatally stabbed her boyfriend, 64-year-old Kevin Hackett, prosecutors said during Tuesday's opening arguments in Park's murder trial. Park, who is representing himself, is facing charges of first-degree kidnapping and murder.
Prosecutors showed jurors body-worn camera footage from the officer who followed a blood trail into Park's home, where he found the suspect sitting on his couch next to a bloody knife. In an interview with police after his arrest, he admitted to tying his mother up and stabbing her boyfriend, Deputy District Attorney Ronald Evans said Tuesday.
Evans said he wanted jurors to "take the defendant at his word."
"That he did the crime, that he planned it out and that he knew what happened," Evans said.
Suspect on electronic monitoring
Park is out of custody after posting bond on a $150,000 bail in February 2022, court records show.
He was placed on high-level electronic monitoring and ordered to have no physical contact with his mother, court records show. According to a cash bond acceptance notice, his mother paid the bond amount.
Park arrived in court for his trial on Tuesday in a gray hoodie and jeans, and was seen scribbling notes while the prosecutor gave opening arguments.
He told the jury that "the incident took place under duress and in self-defense."
Hackett was hospitalized and died about a month after he was injured. His death was ruled a homicide due to complications of multiple sharp force injuries, according to the Clark County coroner's office.
Park's mother, So Kim, never showed up for her shift as a dealer at the MGM Grand on April 28, 2019. Hackett, who also worked at the casino, was noticeably upset and left work to go check on her, Evans told the jury.
Bloody trail
About 45 minutes later, a neighbor's doorbell surveillance camera captured Hackett's car pulling into a driveway. The man yelled for help, prompting the neighbor to call 911. Body-worn camera footage shown to the jury depicted an officer arriving at the scene to find Hackett in his car, his torso soaked with blood.
Officers searching the neighborhood found a blood trail leading into the house where Park and his mother lived. Blood covered the floors of the home.
After police found Park sitting on the couch, they heard a woman yelling from farther inside the home, Evans said.
"What they found inside the master bedroom was the defendant's mother, So Kim, bound, beaten and bloody, eyes swollen, cuts all over her face, hands duct-taped behind her back, legs bound and evidence that somebody had put duct tape over her mouth at some point," Evans said.
Park's mother later told police that she was getting ready for work when someone hit her from behind, knocking her out, Evans said.
'I just started stabbing'
During his interview with police, Park said he had tied his mother up and then grabbed a knife before Hackett walked into the home.
"I just started stabbing," Park said in a recording of the interview with police that prosecutors played for the jury on Tuesday.
Park also told police he had initially planned to kill his mother, according to the video.
In February 2021, a judge determined that Parks could represent himself during trial. He had been found competent to stand trial after spending about three months in a state maximum-security psychiatric facility.
When making his opening arguments, Park told the jury that his mother had lived with Hackett for a few years but had moved back in with him shortly before April 2019. He said he didn't know why she moved back in with him.
Park also tried to place blame on Hackett's family for the man's death and told the jury that his family refused medical treatment for him while he was hospitalized. He also argued that Hackett was much larger than him, and that a knife and gun were found in his car.
"Throughout the interrogation, you will see that I repeatedly responded that there was a complicated reason for the incident that took place," he said.
Contact Katelyn Newberg at knewberg@reviewjournal.com or 702-383-0240. Follow @k_newberg on Twitter.