Killer tells Las Vegas jury, 'I hope God can forgive me'
December 4, 2017 - 1:57 pm
Updated December 4, 2017 - 9:01 pm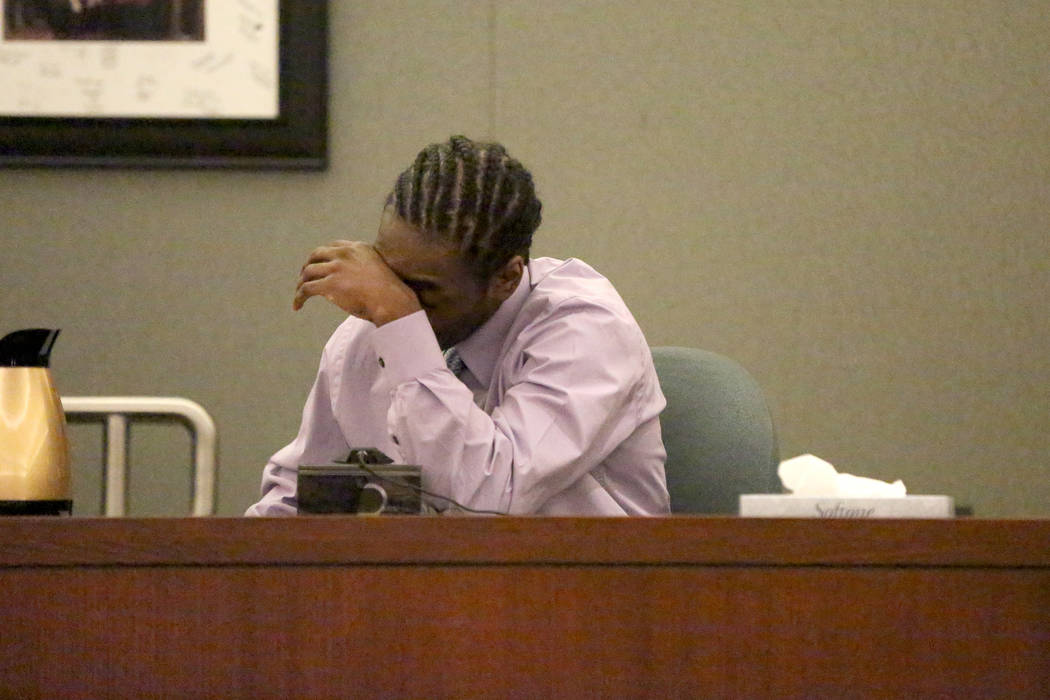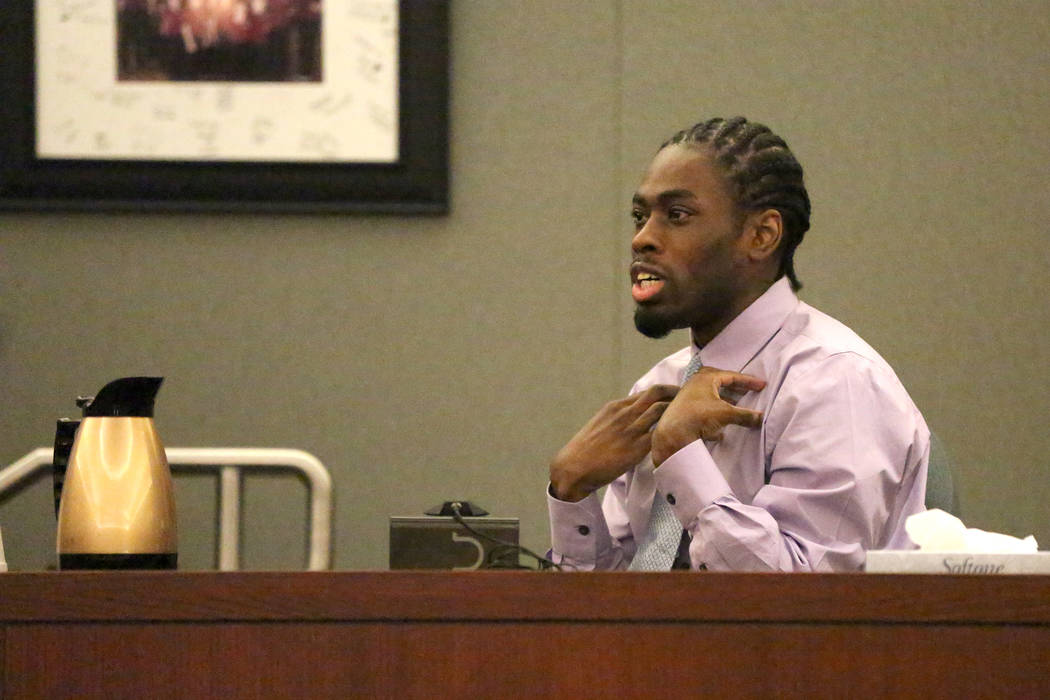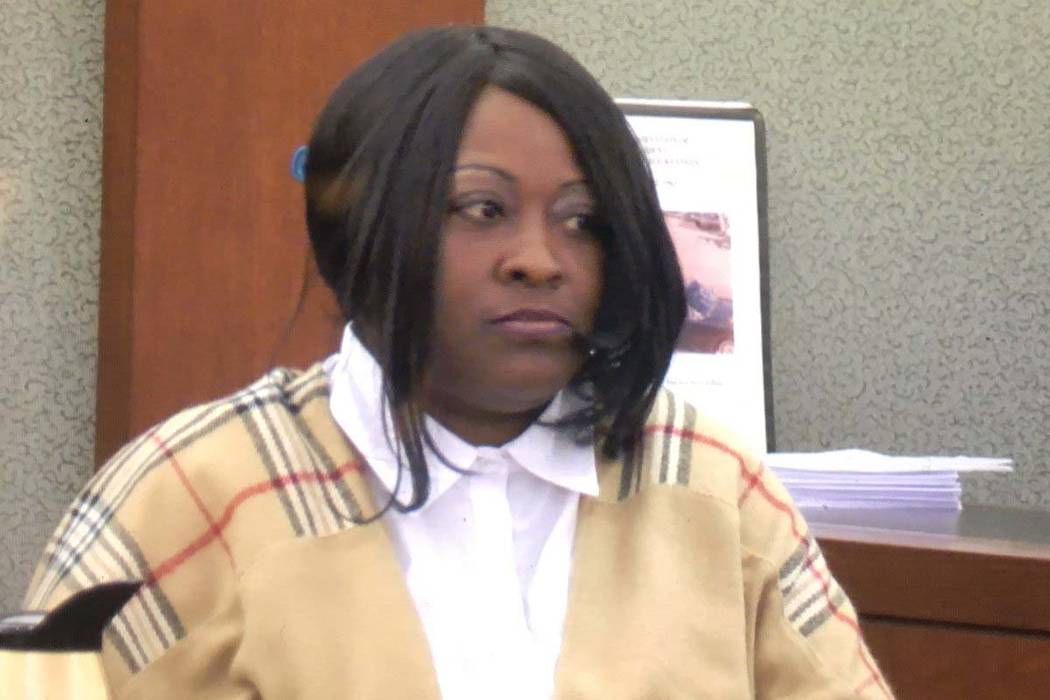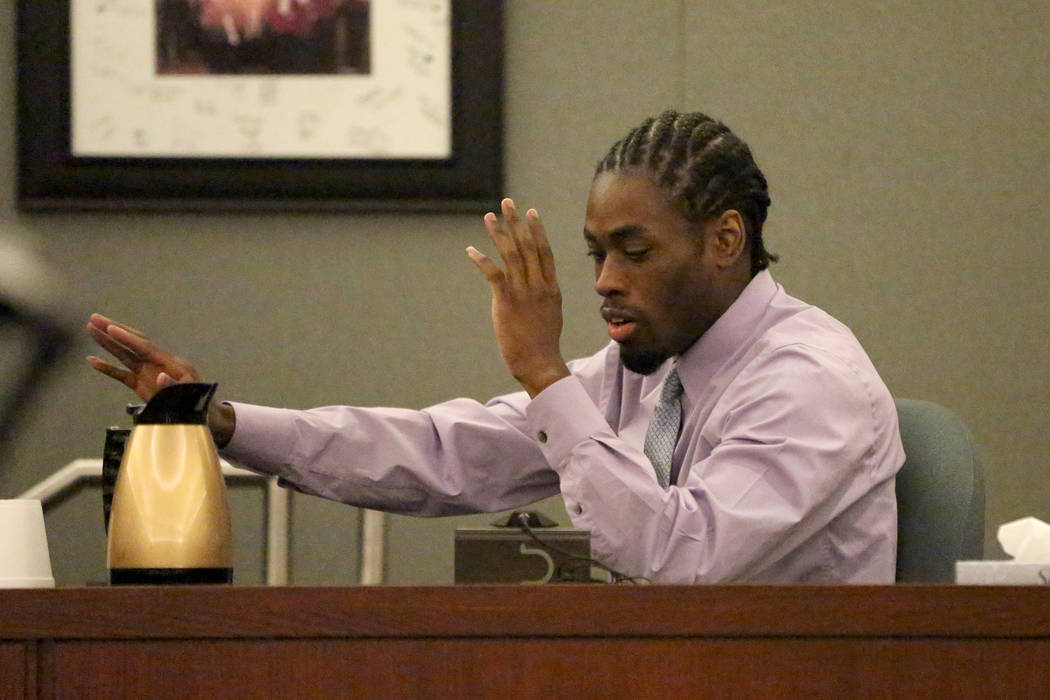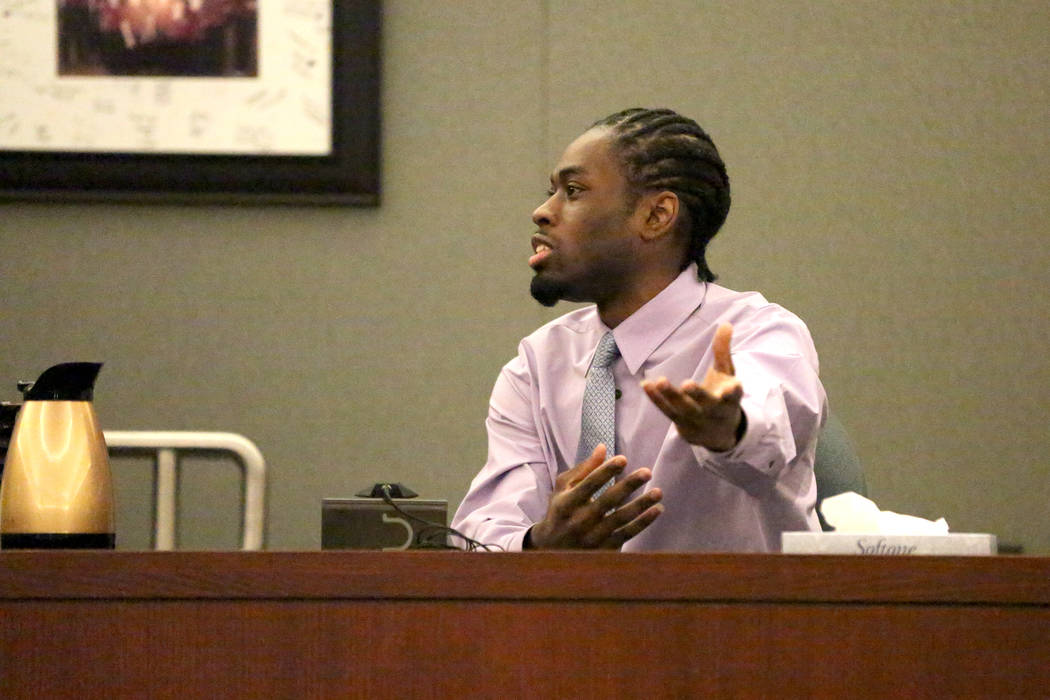 Bryan Clay, convicted of raping and murdering a mother and her young daughter in 2012, took the witness stand Monday morning with a statement, ready to ask jurors to spare his life.
Clay, 27, hadn't spoken publicly about the crimes in more than five years. But on the fourth day of his trial's penalty phase, he was ready to break his silence, and say more than what was on the paper he clutched.
"If it wasn't for my attorneys and my daughter, I would be begging you all for death," he said. "If my mom wasn't sitting back there."
Last week, the same all-women jury convicted him of beating Ignacia "Yadira" Martinez, 38, and her 10-year-old daughter, Karla, with a claw hammer in an April 2012 attack that nearly killed the woman's husband.
Prosecutors are seeking a death sentence. The jury began deciding on the ultimate punishment Monday afternoon.
After the murders, Clay told police that he was under the influence of drugs and alcohol and had no recollection of the killings.
Prosecutor Pamela Weckerly told the jury Clay's past actions had foreshadowed his crimes — he had groped and harassed a girl in high school and hit his pregnant girlfriend for disrespecting" him.
Weckerly told jurors Clay was facing the consequences for his crimes.
"Up until now, the only real impact to his life is a loss of freedom," she said. "But he didn't have to clean up any blood. He didn't have to tell his brother that his mom is dead. He didn't have to wonder what could have been for his daughter. He didn't have to deal with grieving children."
Prosecutor Marc DiGiacomo said Clay's daughter has a different last name than he does, and that the jury has "no idea what kind of father he is."
He played a jail phone conversation, in which Clay can be heard telling a man on the phone, "Man, listen, I should be out in November," he said. "The prosecution, they have like no case, they can't put me at the crime scene."
Clay goes on, "It's about what they're trying to paint," he said. "But other than that, I don't give a damn."
DiGiacomo stopped the recording.
"Is there actually any evidence of remorse whatsoever?" he asked. "He made choices to do what he did, and today's the judgment day."
Before Clay took the stand Monday, the jury watched a video of his 5-year-old daughter, with white barrettes in her hair, drawing a picture for her dad.
In the picture, she is reaching to put a star on a Christmas tree. She is falling, she tells her mom, and her daddy is catching her. She asked for lipstick.
"So I can kiss my picture," she said.
Clay smiled as he watched his daughter on screen.
Then, in his statement, Clay, in a voice muffled by tears, said the Martinez family has been in his prayers.
"These actions have caused so much pain," he said. "I don't know how to explain my regret and my remorse in this situation. All I can do is express my love."
Clay also expressed gratitude for the victim's relatives, who have publicly forgiven him, and said he understands that they want justice.
"I try to accept the forgiveness from this family, but I don't feel like they should forgive me," he said.
The defense presented 34 mitigating factors, which included Clay's youth and lack of maturity, the fact he doesn't remember the crime, the shortage of parental guidance growing up, his love for his child and his head trauma or brain damage.
Clay's attorney, Tony Sgro, instructed the jury to watch Clay's life through a looking glass.
"Imagine if you all had the opportunity to watch Bryan grow up," he said. His mom worked multiple jobs, making $3 an hour. He grew up in "gang" territory. His dad went to prison, his brothers eventually did also.
"We all saw it coming a mile away, anybody could have seen this, no kid could have survived like that," he said. "How can you kill him for what was predicted? That's revenge."
At one point in his statement, Clay became so emotionally overwhelmed that District Judge Douglas Herndon excused the jury to let him compose himself.
When the jury returned, Clay was composed. He said he hopes to finish school while he's in prison and participate in work programs.
"I will never forget my daughter's voice. I live to watch her grow," he said. "I want to live my life with my daughter and give her anything, even if it's just love for the rest of my life."
Clay ended his statement by telling the jury: "I heard God's forgiveness is limitless, and I hope God can forgive me. I hope that everybody else can forgive me."
Contact Briana Erickson at berickson@reviewjournal.com or 702-387-5244. Follow @brianarerick on Twitter.