Las Vegas double-murder trial nears close, as jurors view interrogations
Updated June 23, 2017 - 7:01 pm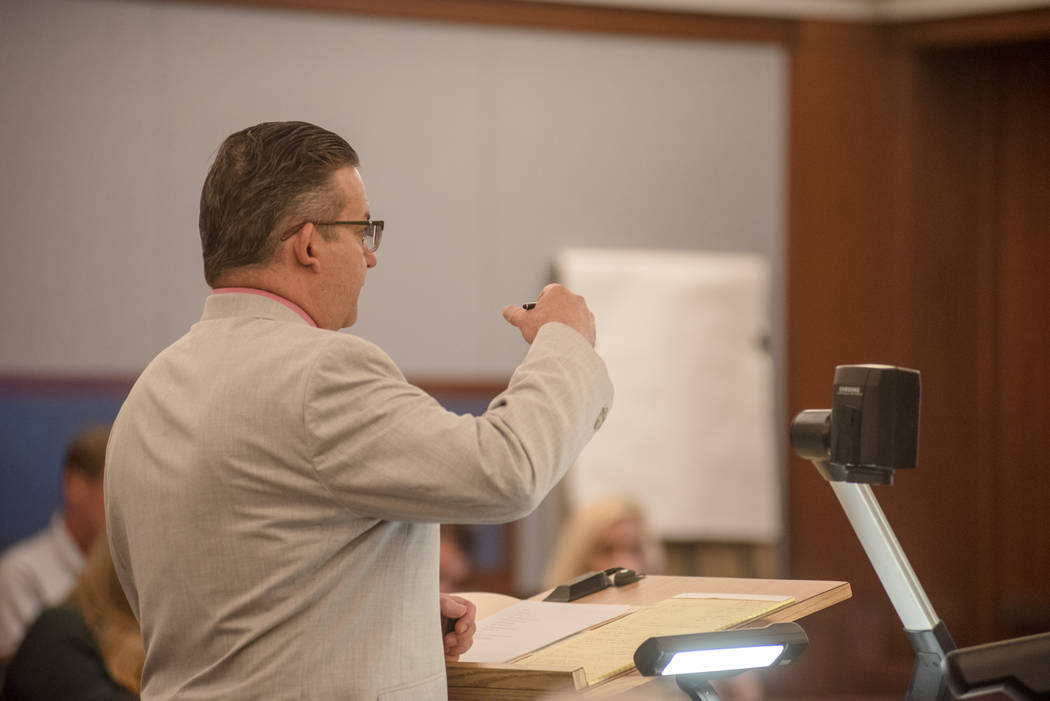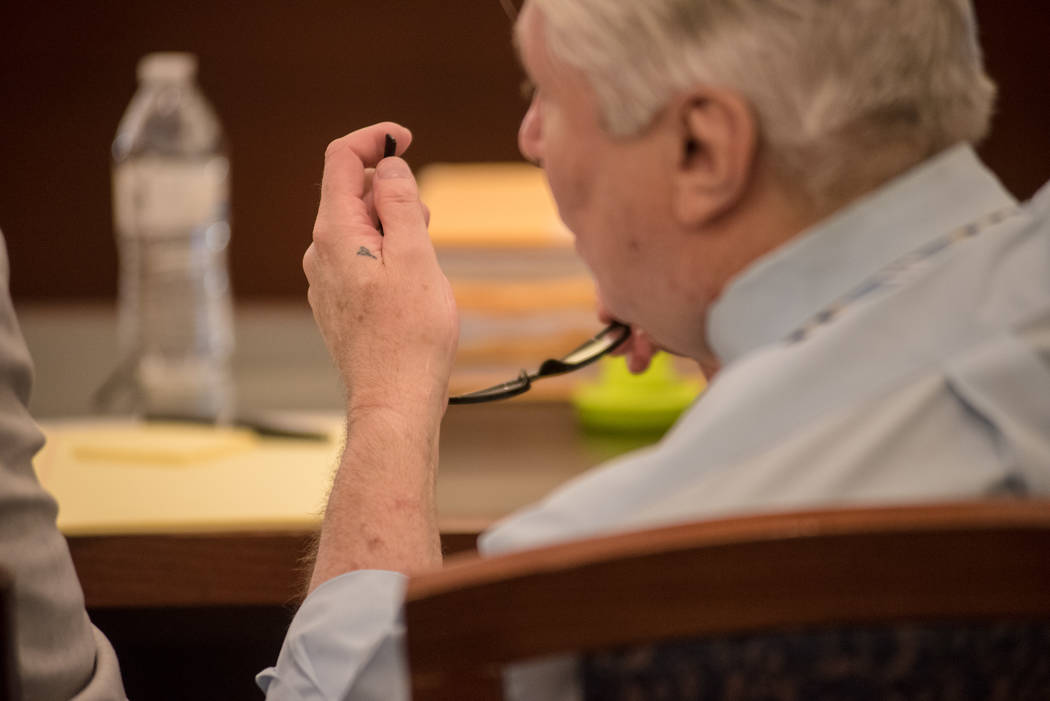 In the middle of his third and final lengthy videotaped interview, Thomas Randolph told a Las Vegas homicide detective he spoke with police more than anyone other than family.
"You're like my best friend, dude," he said to Detective Cliff Mogg in the interview played for jurors Friday in Randolph's double-murder trial.
Seven months later, in January 2009, Metro investigators arrested Randolph in Utah on charges that he hired a hitman to kill his sixth wife, Sharon Causse, and killed the hitman, Michael James Miller, moments after she was shot. It took more than eight years for the case to go to trial. Prosecutors say Randolph was motivated by greed, and stood to gain upward of $360,000 from Causse's death.
Jurors watched two other videos — one a re-enactment of the killings — during roughly a week of testimony. The lawyers are expected to give closing arguments Monday afternoon. Should jurors convict 62-year-old Randolph of first-degree murder, the panel is expected to decide his punishment. Prosecutors are seeking the death penalty.
In the hour-long re-enactment, Randolph explained to police that he and Causse pulled up to the couple's home in May 2008 and she entered first. Randolph told detectives that he found his wife on the floor of an entrance hallway and spotted a shadow inside the house before he grabbed a 9mm handgun.
He said he bumped into Miller in the hallway before shooting him.
Randolph was acquitted after a trial in Utah in the 1986 death of his second wife, Becky Gault, whose death was ruled a suicide. He pleaded guilty to tampering with the prosecution's star witness in that case, a man who testified that Randolph asked him to kill Gault.
Prosecutors have pointed to similarities in Gault's death and the killings of Causse and Miller, particularly the fact that Randolph collected more than $530,000 after Gault's death.
Defense attorneys have said that Randolph knew nothing of Miller's home invasion or a plan to kill Causse. Randolph's marriage was steady, and money wasn't a problem, his attorneys said.
Contact David Ferrara at dferrara@reviewjournal.com or 702-380-1039. Follow @randompoker on Twitter.
Related
Jurors hear 911 call, watch video re-enactment of killings in Randolph trial
Man on trial for 2008 double murder sang song about killing wife
Las Vegas man asks to wear Dallas Cowboys jersey to his double murder trial