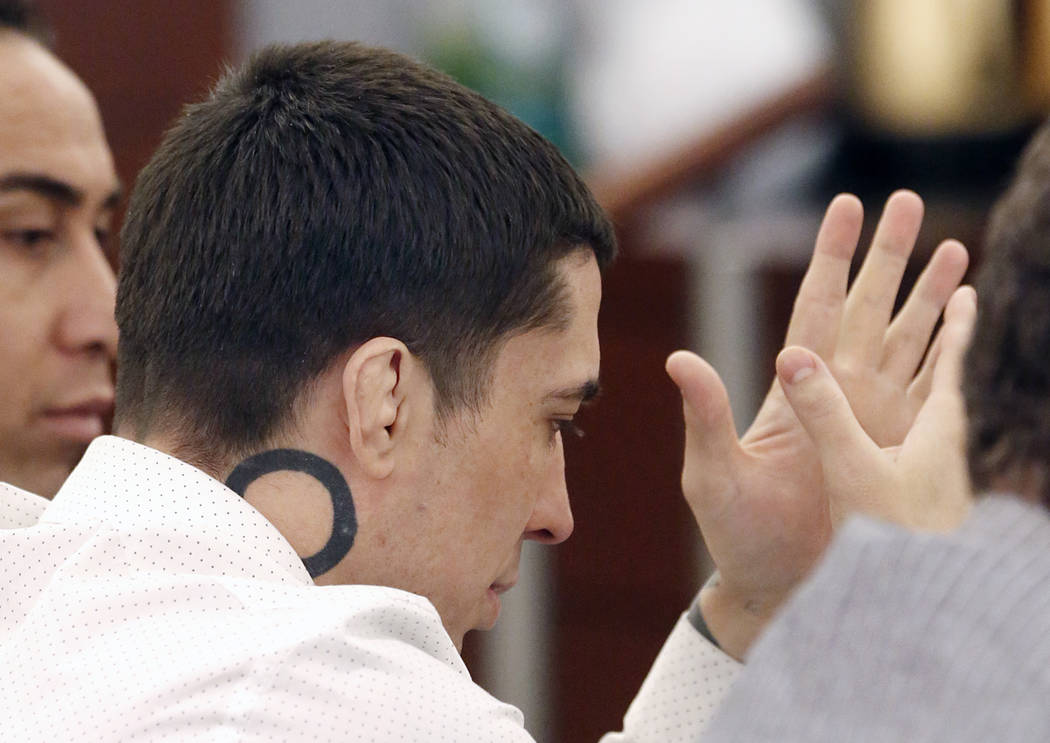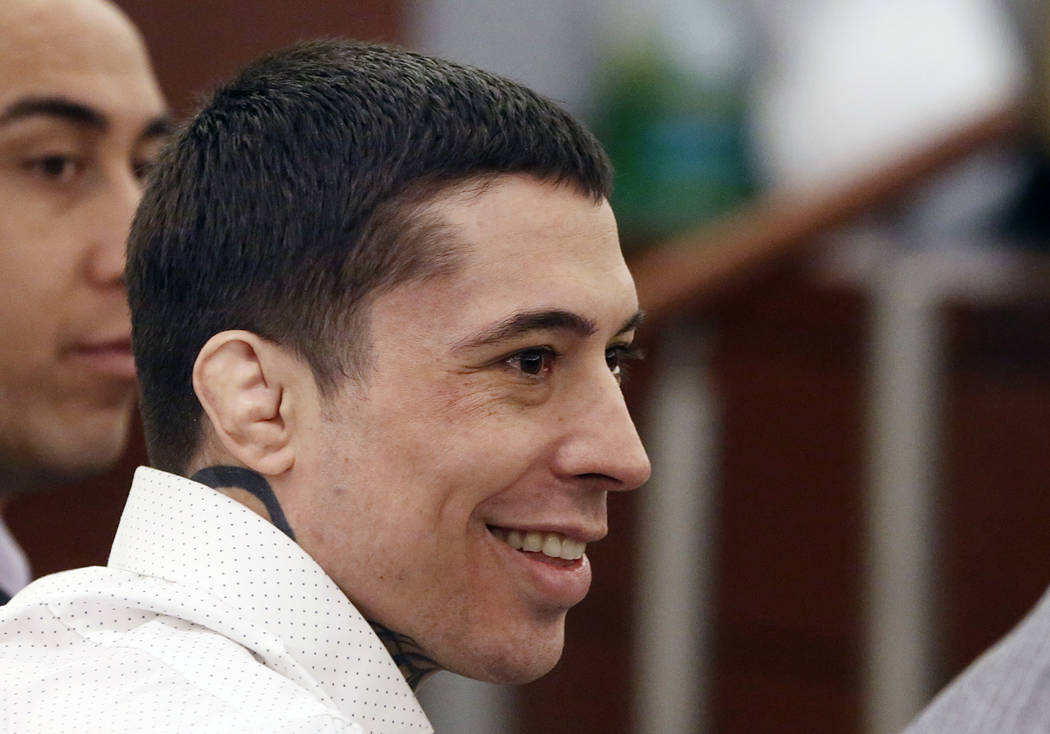 Former mixed martial arts fighter War Machine shook his head Monday as a Las Vegas jury convicted him of more than two dozen charges, including sexual assault and first-degree kidnapping, for a vicious attack on his one-time girlfriend and another man.
He now faces the possibility of a life sentence.
Six women and six men deliberated for about 11 hours over two days before returning the verdicts. They said they could not reach a unanimous decision on two counts of attempted murder.
After more than a week of testimony, the 35-year-old defendant, also known as Jonathan Koppenhaver, was convicted of 29 counts and acquitted of three in connection with an August 2014 attack on former adult film actress Christine Mackinday, known as Christy Mack, and Corey Thomas.
Mack, who has become an advocate for domestic violence victims, took to social media within two hours of the verdict.
"Today was a great victory for myself, as well as victims of DV everywhere," she posted on Twitter. "Please continue to speak out, and stay strong! Thank you all for your support through the years, please continue to support others in similar situations, and BELIEVE them."
Koppenhaver was acquitted of one count of burglary with a deadly weapon, one count of coercion and one count of battery with intent to commit sexual assault.
Defense attorney Jay Leiderman said he planned to file a motion for a new trial and appeal the jury's decision.
"Jon's going to need a little time to process this," Leiderman said. "It's a really difficult day for him. I can't even begin to tell you what he's thinking. He's a tough guy. He stood up there, and he took the verdicts, but he's got a long time now to have this sink in."
Mackinday spent two days testifying during the trial about her life with Koppenhaver, the repeated abuse she endured for most of their 15-month relationship, and an hourslong attack that led to his Aug. 15, 2014, arrest. She and her mother, Erin Mackinday, testified that they did not contact police about the prior beatings she suffered.
Koppenhaver has been in jail since his arrest.
"What was important to Ms. Mackinday was that the jury believed her in regards to the previous conduct," prosecutor Jacqueline Bluth told reporters. "What that says to domestic violence victims is: Even though you didn't report it right away, a jury can still believe you."
Mackinday and Thomas testified that they were asleep in Mackinday's home when Koppenhaver burst in and beat them.
Koppenhaver's sentencing is set for June 5.
Contact David Ferrara at dferrara@reviewjournal.com or 702-380-1039. Follow @randompoker on Twitter.
RELATED
'I genuinely felt I was going to die' Christine Mackinday tells jury in War Machine trial — VIDEO
Ex-girlfriend says she testified against War Machine to help other women
'I wish I would have shot you,' victim's mother tells War Machine
In War Machine trial, Mackinday's friends talk about signs of abuse
Fellow fighter testifies that War Machine had choked him out
Once-prospective juror delivers gift for War Machine midtrial
War Machine's attacks on girlfriend escalated through relationship, prosecutor says
Judge will allow testimony about rape fantasy at upcoming War Machine trial