Las Vegas lawyer indicted for allegedly giving cellphone to inmates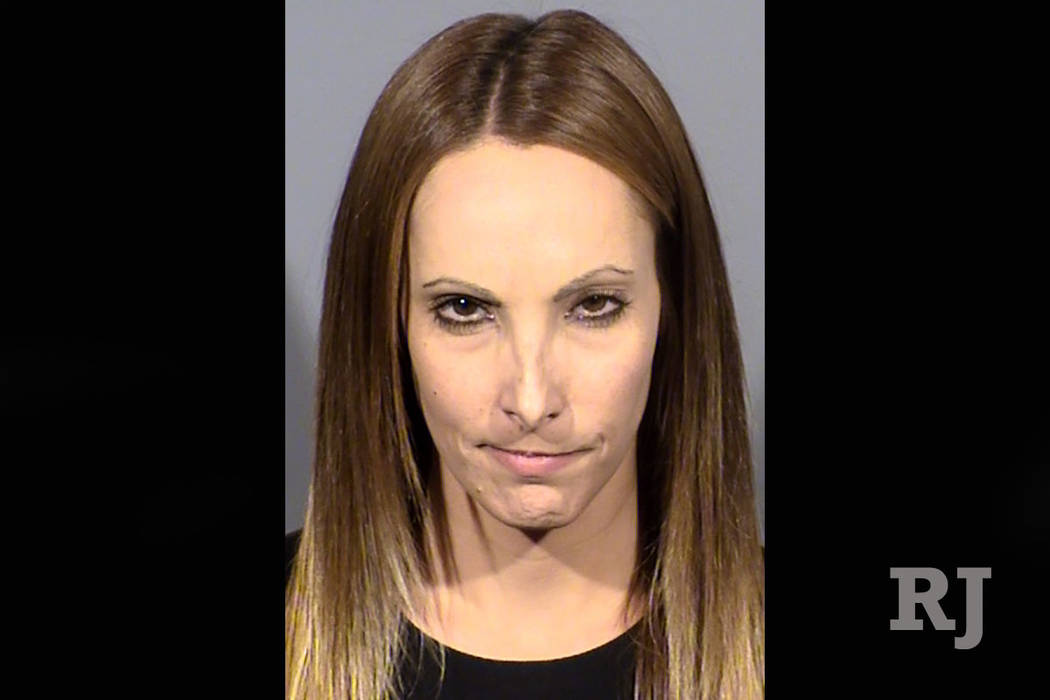 Alexis Plunkett, a Las Vegas defense lawyer charged with improperly providing a cellphone to jail inmates, was indicted Thursday on a dozen felony charges.
Plunkett, 36, has said that she is in a relationship with one of the inmates, 26-year-old Andrew Arevalo, who also was indicted, and that she used the cellphone to make calls regarding bail, which she believed she was authorized to do.
Investigators reported that they have video of Plunkett and Arevalo kissing at least three times during afternoon and late-night visits at the Clark County Detention Center in downtown Las Vegas.
Arevalo, a documented member of the Surenos gang who goes by the nickname "Silent," has felony convictions dating to 2009.
He was shot in the face during a 2014 shooting at Nevada's High Desert State Prison that left another man dead. With Plunkett as his attorney, Arevalo sued the Nevada Department of Corrections and others, including the former director of prisons.
Earlier this year, Arevalo was arrested after police found him with guns, body armor and meth while driving a 2004 Chevy Avalanche owned by Rogelio Estrada, whom Plunkett also represented. Investigators said Plunkett provided her cellphone to both men at the jail.
Estrada faces similar charges but was not indicted Thursday.
Neither Plunkett nor her attorney, Michael Becker, could immediately be reached for comment.
Because there are multiple defendants, prosecutors decided to take the case to a grand jury after a lack of progress in negotiations, according to Chief Deputy District Attorney Jay P. Raman. Details of the negotiations have not been made public.
Asked about the allegations against Plunkett, Nevada State Bar Counsel Stan Hunterton said: "That's pending investigation, and I cannot comment."
Lisa Rasmussen, who represents Arevalo in the cellphone case, has said her client maintains his innocence. Arevalo is being held at the Clark County Detention Center on $200,000 bail in connection with the gun and drug charges and a separate $42,000 on charges related to the cellphone.
Defense attorneys who carry electronics into the jail are required to sign paperwork that states the equipment is for "specific and limited purposes." The form states that cellphone use is "only authorized to contact CCDC staff," but another portion states that equipment can be used for "casework" or "evaluations."
Since news broke of charges against her, Plunkett has taken to social media, calling the allegations against her a "witch hunt," and posting a picture of Arevalo kissing her on the cheek.
Contact David Ferrara at dferrara@reviewjournal.com or 702-380-1039. Follow @randompoker on Twitter.
Related
Las Vegas attorney in 'real monetary bind' after lawyer withdraws in criminal case
Las Vegas lawyer says 'press will not dictate' her relationship with inmate
Report details late-night jailhouse attorney-client rendezvous
Las Vegas attorney calls allegations against her 'witch hunt'
Las Vegas attorney accused of giving cellphone to inmates