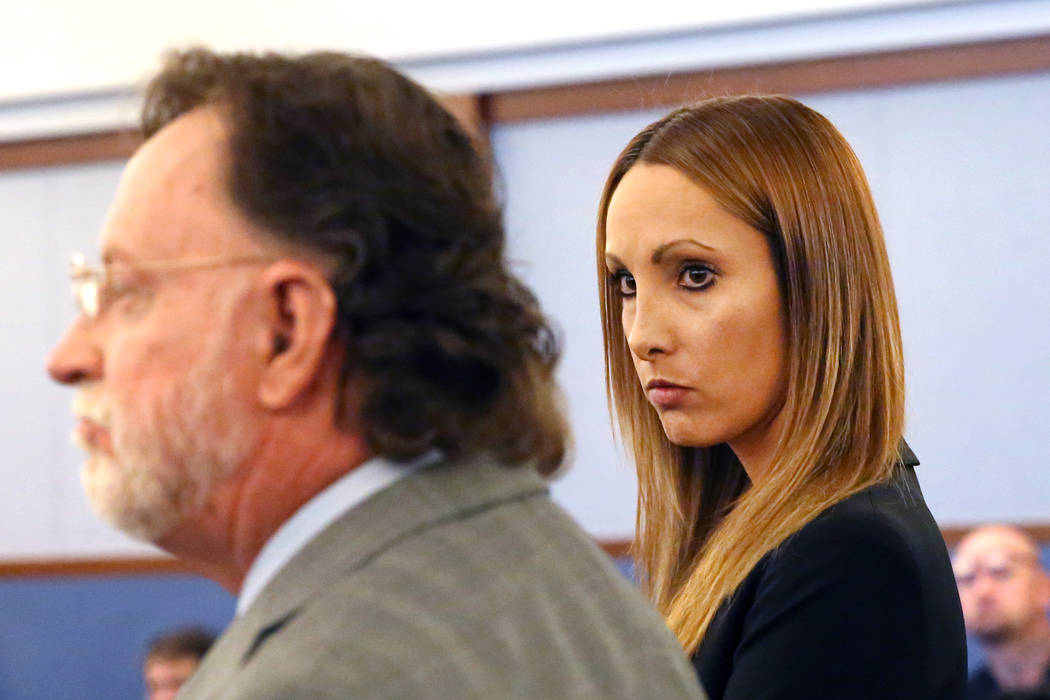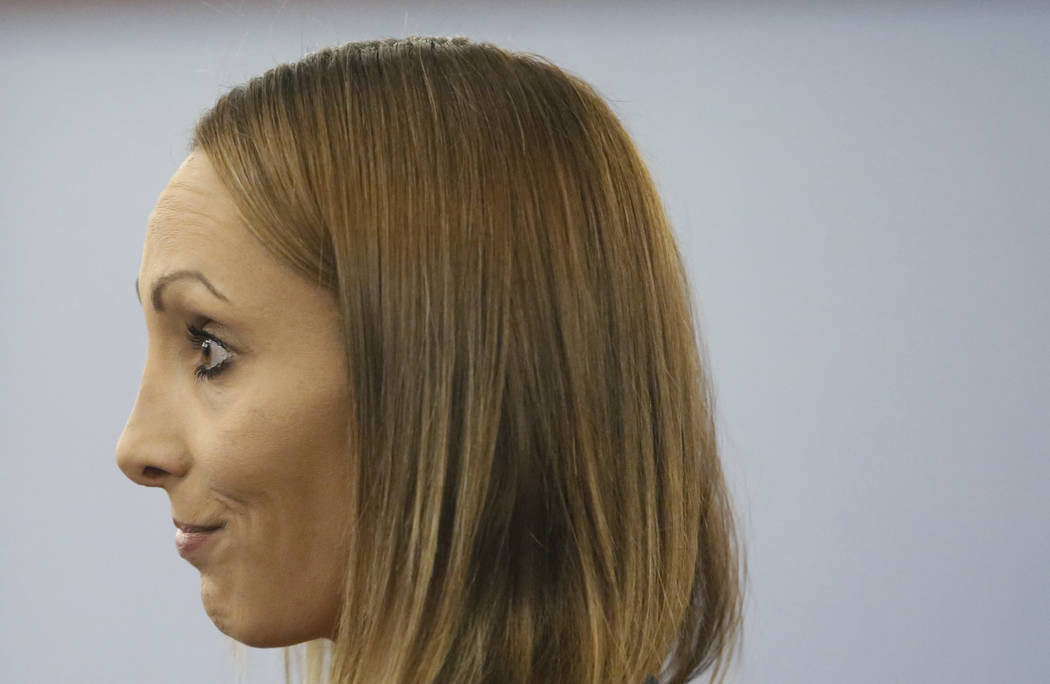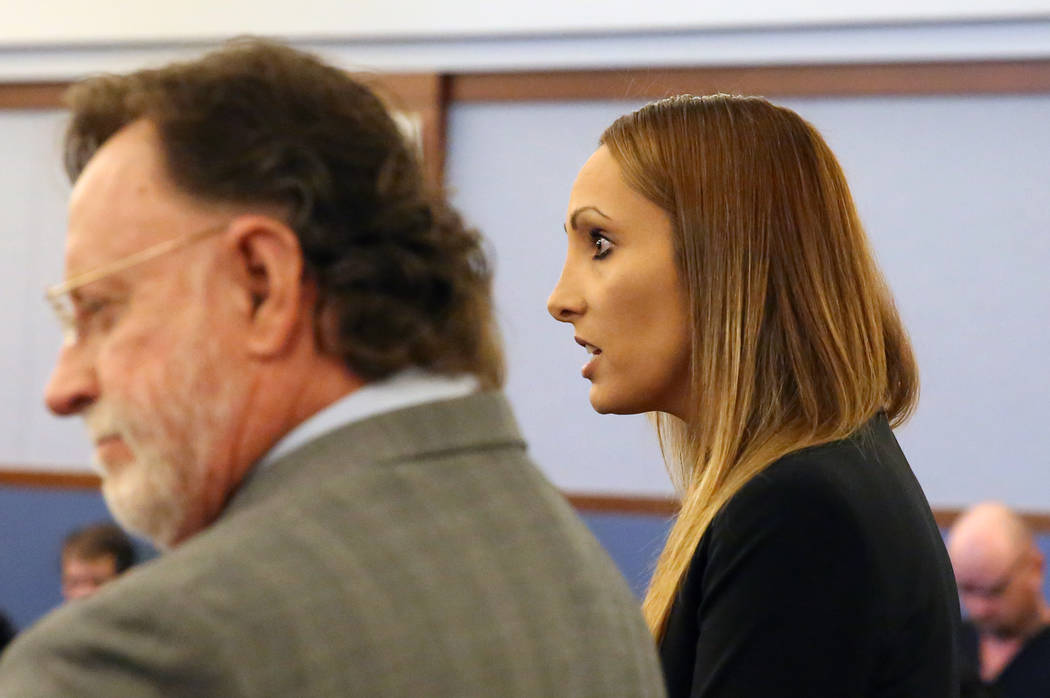 Alexis Plunkett, a criminal defense attorney who is facing felony charges, told a judge Monday that she had paid her lawyer more for a week's worth of work than she had paid herself all last month.
After the lawyer, Robert Langford, withdrew his representation, Plunkett asked Las Vegas Justice of the Peace Karen Bennett for 30 days to hire new counsel.
"I believed I was receiving Mr. Langford for case representation, not for one week of representation," she said. "I hired someone to build me a house. He installed a nonfunctioning toilet."
She told the judge she was "in a real monetary bind."
Prosecutors say Plunkett, 36, provided a cellphone to Andrew Arevalo and Rogelio Estrada while they were being held at the Clark County Detention Center. Plunkett said she believed calls she made from the jail regarding their cases were authorized.
Bennett set a hearing for next month.
Since being charged, Plunkett has taken to social media, occasionally posting on her own law firm's Facebook page, calling the allegations against her a "witch hunt." After her mugshot was published in the Las Vegas Review-Journal and on other local media sites, Plunkett used the mugshot as the firm's profile picture before changing it to a cartoon image resembling the mugshot.
Last week, she posted a selfie on her firm's Facebook page of 26-year-old Arevalo kissing her on the cheek. Plunkett told the newspaper she has known Arevalo since 2012 and is in a romantic relationship with him.
Arevalo has felony convictions dating back to 2009. Earlier this year, he was arrested after police found him with several guns, body armor and 23.7 grams of methamphetamine.
Arevalo was shot in the face during a 2014 shooting at High Desert State Prison that left another man dead. With Plunkett as his attorney, Arevalo sued the Nevada Department of Corrections and others, including the former director of prisons.
Contact David Ferrara at dferrara@reviewjournal.com or 702-380-1039. Follow @randompoker on Twitter.
Attorney withdraws
On Monday, Robert Langford cited "a complete breakdown in communication" when he withdrew as the lawyer representing criminal defense attorney Alexis Plunkett, who faces a dozen felony charges for allegedly providing a cell phone to jail inmates.
Related
Las Vegas lawyer says 'press will not dictate' her relationship with inmate
Report details late-night jailhouse attorney-client rendezvous
Las Vegas attorney calls allegations against her 'witch hunt'
Las Vegas attorney accused of giving cellphone to inmates