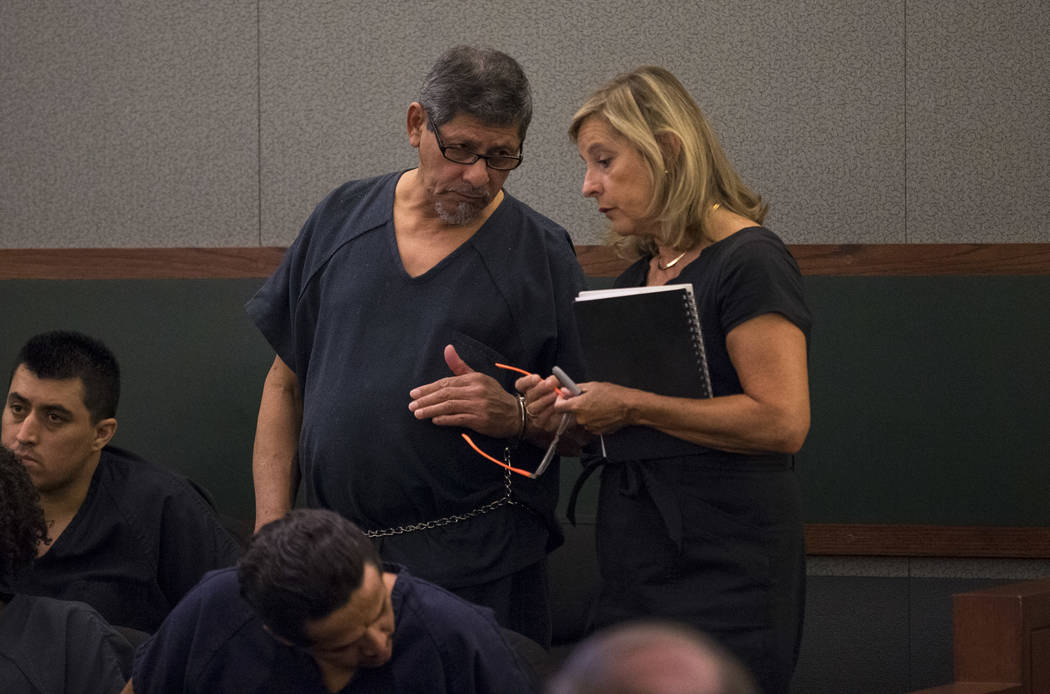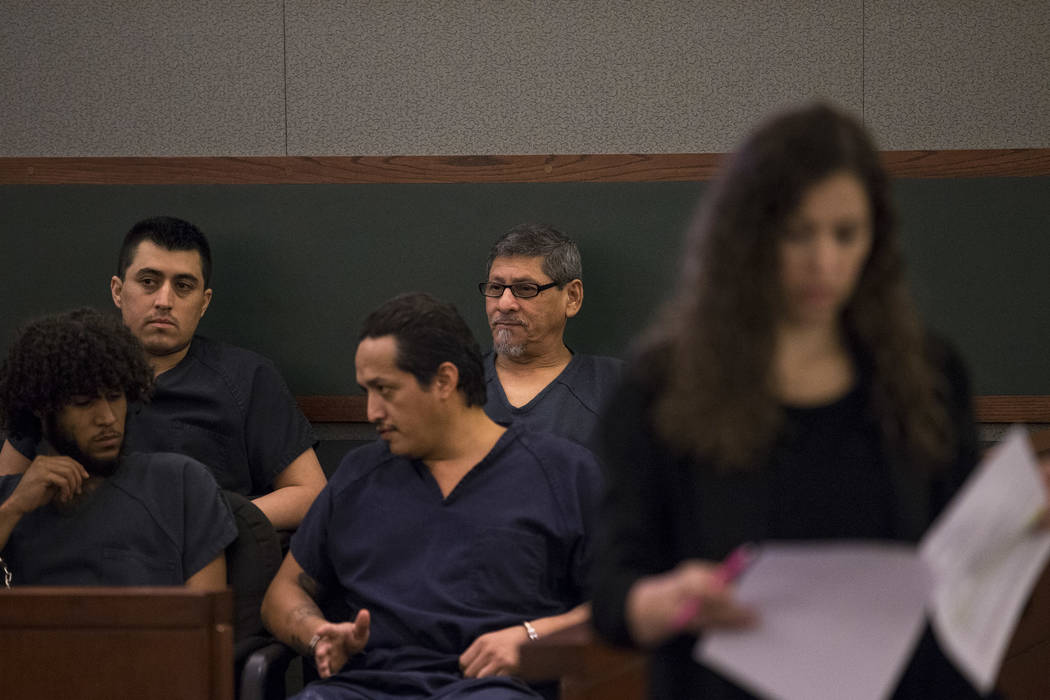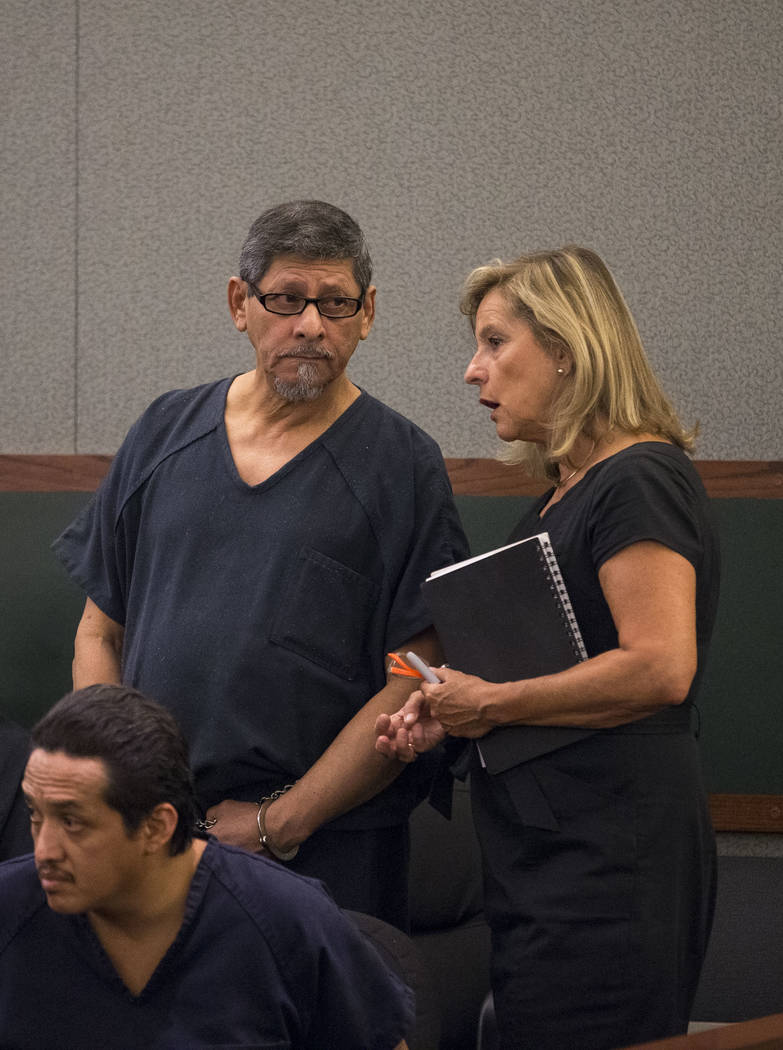 Minutes before Jose Azucena faced judgment for the two years he spent luring children with candy and molesting them in his northeast valley apartment complex, he addressed District Judge Richard Scotti.
"I would like this case to be investigated further," he said Thursday through a Spanish interpreter. "I need to testify, and I need a statement taken from the girls, because that trial that I went through — everything was fake."
Scotti then heard emotional testimony from the victims' families before sentencing Azucena, 64, to life in prison. Though the sentence technically includes the possibility of parole, it also requires Azucena to serve a minimum of 86 years.
The defendant was convicted in May of 25 felonies and five gross misdemeanors. The charges include sexual assault of a minor under 14, first-degree kidnapping, lewdness with a child under 14, child abuse and indecent exposure.
Azucena was a close family friend of the five girls who were victimized between November 2014 and October 2016.
"He used their trust to get close to these parents," Chief Deputy District Attorney Christopher Hamner said. "He knew these children. He was around before they were even born. And what he did was use that trust to sexually molest them."
Azucena groped, kissed and exposed himself to the girls, ages 7 to 9. Hamner said the man duct-taped the arms, legs and mouth of one girl.
"He threatened to kill their parents," the prosecutor said.
Azucena's neighbors described in Spanish the aftermath of the crimes committed by the man they once considered family.
"We're not the same. We don't trust anybody. We're always worried. We don't rest, thinking, 'Why did he do this?'" one mother said. "They're just children. And he stole away their childhood and their innocence."
A father said he watches his daughter closely now. Before, she used to go to houses and play. Now he has to make sure she is protected and safe, he testified.
"I go to a lot of places, and I see his face in every moment," the father said. "I don't know how there are people like this. He hurt my child, and he hurt me."
The father said his daughter does not trust any man now — not even family members.
"She's always thinking that they are going to hurt her," he said.
Through a mouthful of tears, another mother wiped her face. Her daughter is scared of everything, she said. At the supermarket, she worries "the man" might be there. She wants to leave the state because she doesn't want to see him.
"She feels like he's going to follow us, and something is going to happen to us," the mother said. "All I want is justice to be served so that he's not outside hurting other girls, like mine."
Hamner recommended 86 years to life, while Azucena's attorneys requested the minimum sentence of 35 years to life.
The prosecutor said Azucena has been deported twice and served 18 years in prison in the United States for manslaughter before this case. He is also now facing two counts of battery by a prisoner with a weapon.
"No one is safe from Jose," Hamner said. "It doesn't matter if you're a kid or an adult."
He said the judge's decision was a message to every one of these children, who deserve to have the sexual abuse they suffered recognized.
"It's unspeakable what he did to those kids," Hamner said. "This will last a lifetime."
Contact Briana Erickson at berickson@reviewjournal.com or 702-387-5244. Follow @brianarerick on Twitter.