Las Vegas sledgehammer killing suspect ordered held without bail
Updated August 30, 2019 - 11:03 am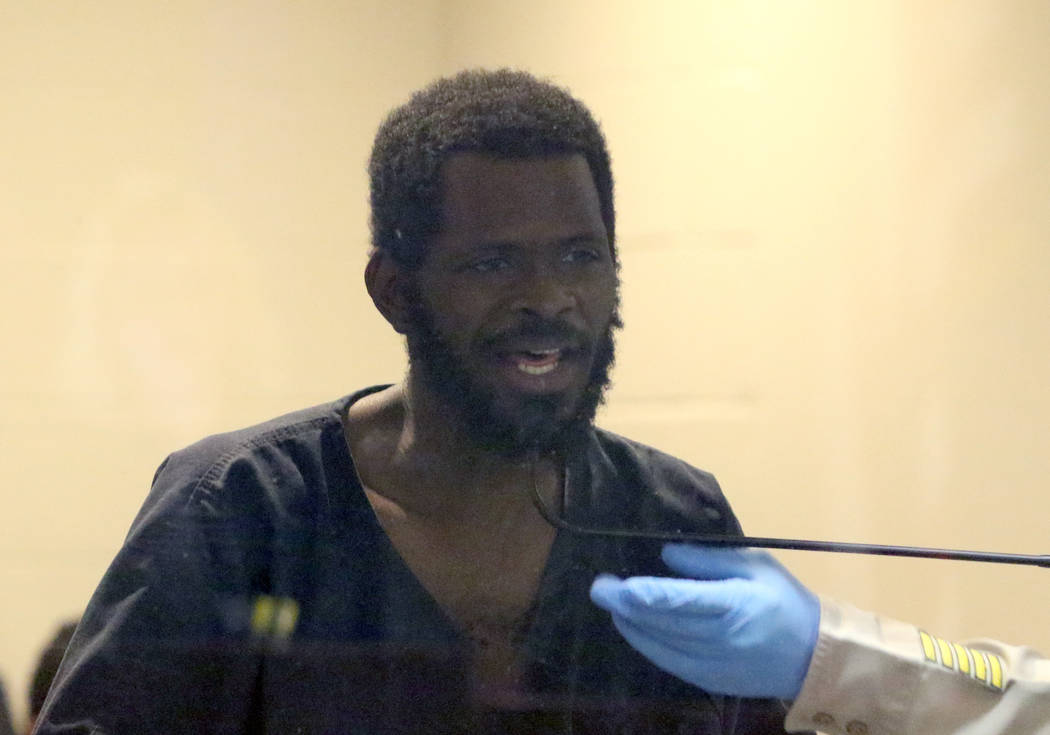 A judge ordered a 36-year-old man accused of randomly bludgeoning a woman to death with a sledgehammer early Thursday at a Las Vegas laundromat held without bail.
Clinton Taylor, who faces one count of murder with a deadly weapon, told police that he had "smashed two people" with a sledgehammer, Las Vegas Justice of the Peace Ann Zimmerman said Friday, reading from an police report.
Chief Deputy District Attorney Pete Thunell told the judge that authorities are still investigating Taylor.
"I don't think I need to tell the court just how shocking and depraved this case is," Thunell said. "The violence, it's almost unspeakable."
Metropolitan Police Department spokesman Aden OcampoGomez said investigators so far have no indication that there is a second victim.
Metro homicide Lt. Ray Spencer said Thursday that the victim, who has not yet been identified, called 911 from the central valley laundromat shortly after 5 a.m. to report a man outside with a sledgehammer. The woman said she was doing her laundry alone at 1076 N. Rancho Drive, just north of Washington Avenue.
While still on the phone with police, the woman screamed and the phone call dropped, Spencer said. After officers arrived at the scene, they found her dead.
Police arrested Taylor behind the laundromat. He had a sledgehammer in his hands and blood on him, Spencer said.
Taylor later told police that the woman "asked him to smash her," the prosecutor said in court, adding, "It's too much, your honor."
Deputy Public Defender Marissa Pensabene told the judge that Taylor, who did not have a job at the time of his arrest, has lived in Nevada for 20 years, and attended Palo Verde High School.
On Friday morning, Taylor stood shackled in a jail jumpsuit next to a microphone behind a glass partition in a lower level courtroom at the Regional Justice Center.
When the judge asked Taylor what he did for money, Taylor responded: "I sell a lot of stuff. I got a dog. I got clothes. I got stuff to sell. I got a lot of stuff to sell, ma'am."
The judge asked him where he sold the items.
"I go into stores and stuff," he replied. "I sell my stuff on the street."
After the judge set Taylor's next court date, he mumbled incoherently.
"I think you're a danger to the community," Zimmerman said.
Contact David Ferrara at dferrara@reviewjournal.com or 702-380-1039. Follow @randompoker on Twitter. Review-Journal staff writer Sabrina Schnur contributed to this report.