'Life in prison isn't a life,' says Nevada inmate as execution nears
Updated July 8, 2018 - 6:51 pm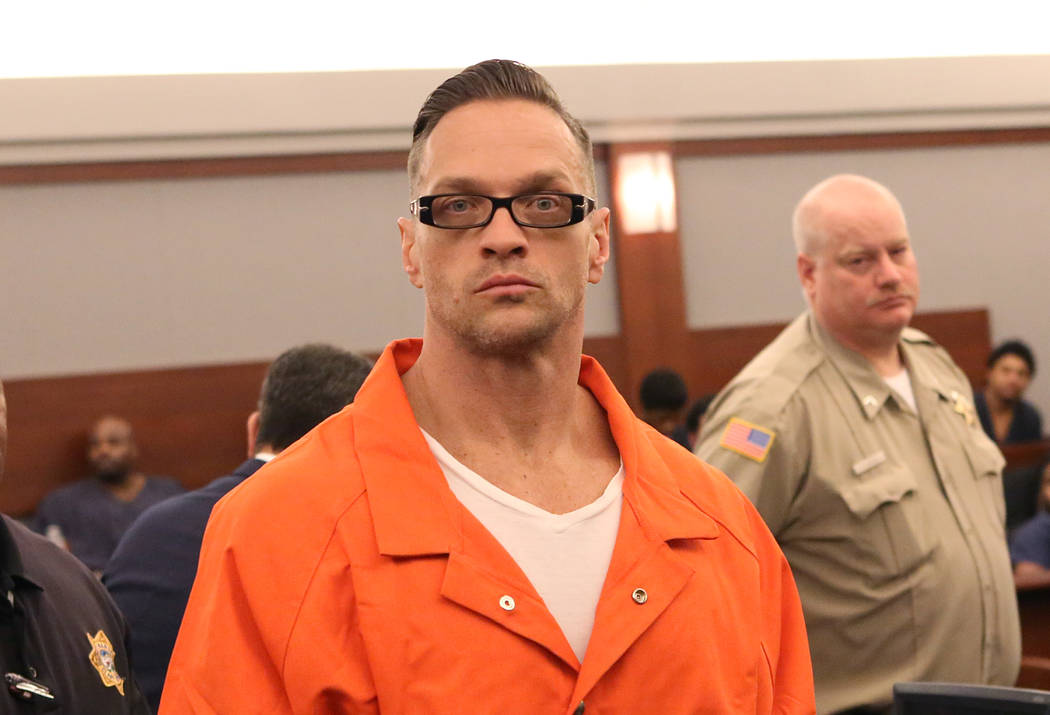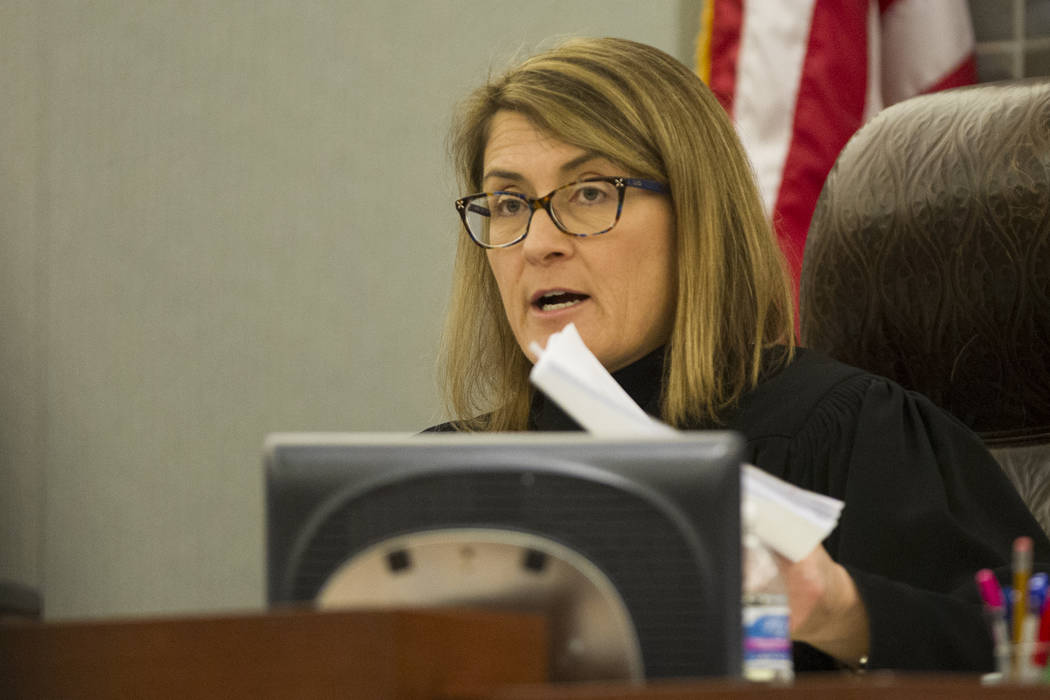 Scott Dozier's final 48 hours will be tightly controlled, much like the last decade of his life. They will include limited time on the prison yard, his final shower and, of course, his last meal.
Each of his steps will be followed by a team of prison officers, some of whom will record the steps with a hand-held camera.
The condemned 47-year-old man, who was convicted in 2007 of killing 22-year-old Jeremiah Miller at the now-closed La Concha motel, will speak with family and the warden. A manual that details the moments leading up to Nevada's first execution in 12 years also allows Dozier to meet with a spiritual adviser, should he wish, though that's unlikely, given his beliefs. Should the procedure work as planned, Dozier will be dead by 8:30 p.m. on Wednesday.
In a Sunday morning phone call to a Las Vegas Review-Journal reporter, Dozier called himself an atheist and said he expects nothingness when he dies.
"I don't have any grand expectations," he told the reporter in a prison-monitored call that lasted less than 10 minutes. "I think it's just done. I think it's just black."
A three-drug cocktail of midazolam, a sedative; the painkiller fentanyl; and cisatracurium, a paralytic, is expected to end his life at Ely State Prison.
From a legal perspective, there's little that can stop the execution that Dozier requested in October 2016, when he waived his appeals.
But his words or actions could halt his death, even after the process starts.
"It must be understood that after the infusion of the lethal drugs has begun the execution may still be stopped," the execution manual reads, "but the inmate's respiratory and cardiovascular systems will be progressively more compromised. If the execution is ordered to be stopped at any point after the infusion of the lethal drugs has begun, all reasonable attempts to save the inmate's life will be made by the attending physician and medical personnel present using equipment that will be made available for that possible contingency."
Before the injection, direct lines will be cleared to Gov. Brian Sandoval, Attorney General Adam Laxalt, a federal court clerk, a state court clerk and District Judge Jennifer Togliatti, who signed Dozier's execution warrant last month.
Controversial drug
The American Civil Liberties Union of Nevada filed an emergency petition last week, asking for more transparency in the execution process. But that legal action is unlikely to prevent the execution from going forward.
On the same day, prison officials released a heavily redacted execution manual, which included the state's use of midazolam, a highly controversial drug obtained in May. Critics say the drug, banned in Arizona, led to botched executions in other states.
"Unless we uncover something extraordinary through our records request, Mr. Dozier is the only one who can stop his execution at this point," ACLU spokesman Wesley Juhl said.
Dozier described the use of midazolam in an untested execution cocktail as "a little weird."
He has read about previous reactions to injections and expressed concern that the drug could cause him to say or do something "out of character" that would appear to contradict his death wish.
"Let's just hope I don't do anything (expletive) ridiculous," he said.
Dozier's lead attorney, Tom Ericsson, has made clear in court that the prisoner is proceeding against legal advice.
But Dozier has not wavered in his wish to die. He said he first started speaking with family members about waiving his appeals as early as 2011.
"Life in prison isn't a life," he said. "This isn't living, man. It's just surviving."
He later added, "If people say they're going to kill me, get to it."
Ericsson told the Review-Journal on Friday that he knew of no outside entities that could step in and block the killing.
"It's his choice, and an attorney can't stop him from going down this path," Ericsson said.
Despite the reports of troubles in executions where midazolam has been used, Dozier "made it very clear he doesn't want anybody filing anything related to the drug protocol," the lawyer added.
'State-assisted suicide'
Defense attorney Scott Coffee, who has handled roughly 20 death penalty cases and analyzes capital punishment across the country, said that in order to delay the execution, a person, such as a family member, or group would need legal standing.
"With nobody asking that's in a position to ask, nothing's going to get done," Coffee said. "Dozier wants state-assisted suicide, and because the state's willing to accommodate, this is a vastly accelerated situation."
The execution manual describes what are expected to be Dozier's final moments in exact detail.
According to the plan, he will be placed in restraints before prison guards tell the warden he is ready to enter the execution area chamber room.
He will be escorted to the death table and secured to it with a set of soft restraints. A support will be slipped under his head, and the table will be maneuvered so that Dozier lies supine in what is known as the reverse Trendelenburg position, with his feet 15 to 30 degrees lower than his head.
A guard will announce, "Inmate secured."
His veins will be punctured, and a technician will attach cardiac leads.
Once the guards and technician exit the room, only Dozier and the warden, Isidro Baca, will remain.
Baca will direct the lights to be dimmed and will open the viewing room blinds. Among the witnesses will be seven journalists, including a Review-Journal reporter. The warden will tell Dozier that those watching can now hear his last words.
The prison director then will contact the attorney general and governor to ensure that no stay of execution has been ordered.
"If none exists, the director will inform the warden to proceed with the execution," the protocol states.
And the drips of death will begin. Midazolam first, fentanyl second and cisatracurium last.
As Dozier fades, an attending physician will check a cardiac monitor, the protocol explains, "until all signs of electrical activity of the heart have ceased."
Contact David Ferrara at dferrara@reviewjournal.com or 702-380-1039. Follow @randompoker on Twitter.
Related
Legal hurdles stalled Nevada inmate's path to death
DOC lays out protocol for Nevada's first execution in 12 years
Las Vegas judge signs Scott Dozier's execution warrant
Inmate who wants to die awaits Nevada Supreme Court decision
Letters to judge affirm Nevada inmate's desire to die
Judge postpones scheduled execution of Nevada inmate