Man charged in Las Vegas model's killing arrested after missing court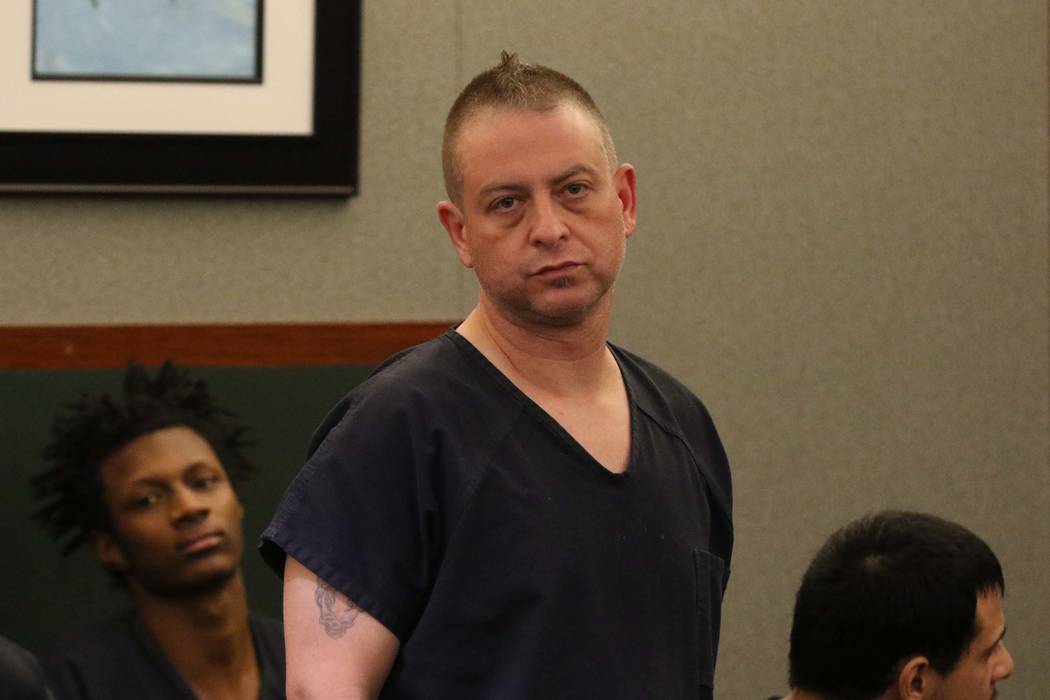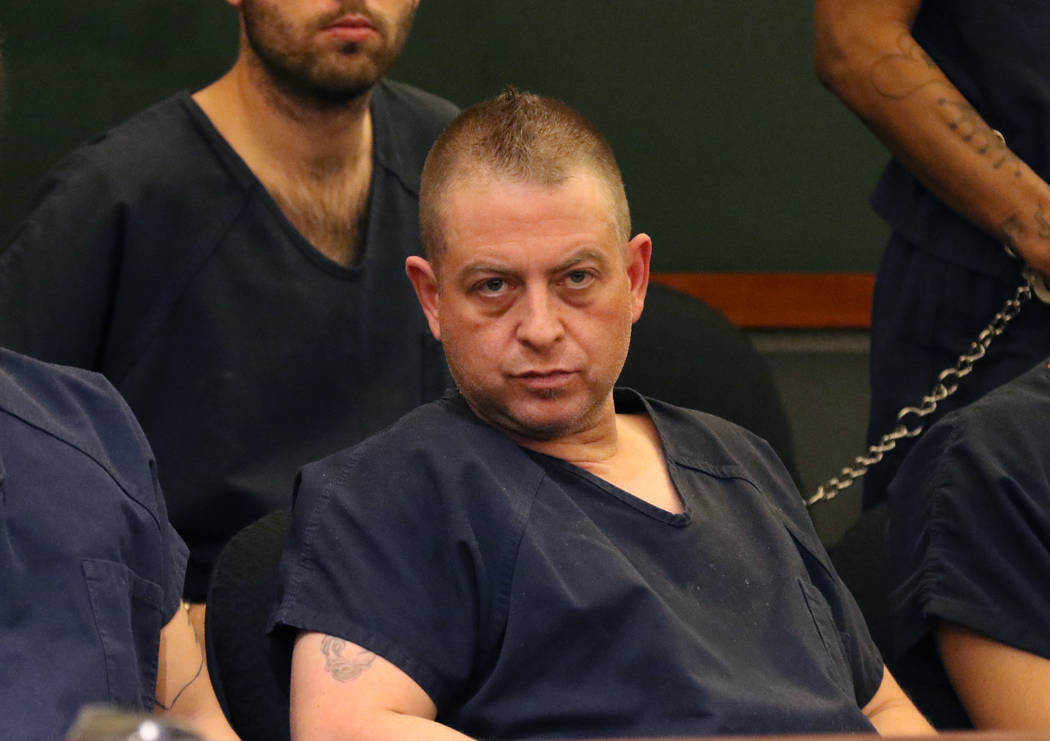 A man charged in the slaying of a 24-year-old model, whose body was found last year encased in concrete, was arrested Thursday after he missed a court hearing.
Christopher Prestipino, 45, faces murder and kidnapping charges in the death of Esmeralda Gonzalez, while his girlfriend faces a charge of harboring, concealing or aiding a felon.
He had been free on $500,000 bail, but District Judge Michelle Leavitt ordered Prestipino's arrest after he failed to appear in court Thursday morning.Authorities said he was taken into custody within hours of the order.
Prosecutors had asked the judge in court briefs to revoke Prestipino's bail after he "flagrantly and blatantly" contacted his girlfriend Lisa Mort, who is charged with accessory to murder in connection with the slaying. One of the conditions of Prestipino's bail was that he not have any contact with her.
Court documents allege that Prestipino and his roommate Casandra Garrett killed Gonzalez "with a poisonous substance and/or by strangulation."
Through a Clark County Detention Center inmate identified as Dorie, who called Prestipino's close friend on Jan. 17, he informed Mort that he had "just sold his house."
Mort remains jailed on an unrelated drug charge.
Jail phone calls
Chief Deputy District Attorney Pamela Weckerly detailed the phone call in the motion to revoke bail for Prestipino, who said that if "it can get her off … she can testify against me, or do whatever she needs to do. I don't care. Tell her to do whatever it will take, but that they want the no contact order dropped and that the drug charges will be wiped off her record."
Two days later, when Dorie called Prestipino's friend again, the prosecutor wrote, jail recording devices captured a conversation between Prestipino and Mort.
Prestipino said he had placed money in Mort's jail account and tried to send her a marriage certificate, but his lawyer stopped him.
"Despite the prudent advice that defendant's attorney provided him, he states that he is just going to have to take care of it 'my own way,'" Weckerly wrote.
Gonzalez, who worked in the adult entertainment industry and had more than 300,000 followers on Instagram, lived about one-tenth of a mile from Prestipino.
In response to the prosecutor's motion, defense attorney Bill Terry wrote that Prestipino acknowledged that he should not have had the conversations with Mort.
"He is somewhat perplexed tby the fact that Ms. Mort is not a co-defendant in the case but is charged with accessory after the fact," Terry's reply stated. "It is obvious that he has deep feelings for Ms. Mort."
Gonzalez's Facebook profile indicated that she was from Michoacan, Mexico, and had studied at UNLV.
A UNLV spokesman said that a student named Esmeralda Gonzalez last attended the school in fall 2018 as an undergraduate majoring in communication studies.
Prosecutors have written in court papers that Prestipino took extensive measures to hide Gonzalez's body after he strangled her and injected her with pool cleaner.
Gonzalez was last seen alive in the pre-dawn hours of May 31, when she was captured on residential surveillance video trying to open the door to a home in the 9000 block of West Torino Avenue, less than two-tenths of a mile from Prestipino's home.
Prosecutors have alleged that Gonzalez was at Garrett and Prestipino's residence in the 9000 block of Iron Cactus Avenue and that she was left tied up to a bedpost for an extended period of time before she was killed.
Terry said that a monitor tracking Prestipino while he was out on bail was functioning as of Thursday.
"I'm disappointed that Mr. Prestipino wasn't here," Terry said after the hearing. "I think we would have prevailed on the motion."
Contact David Ferrara at dferrara@reviewjournal.com or 702-380-1039. Follow @randompoker on Twitter.