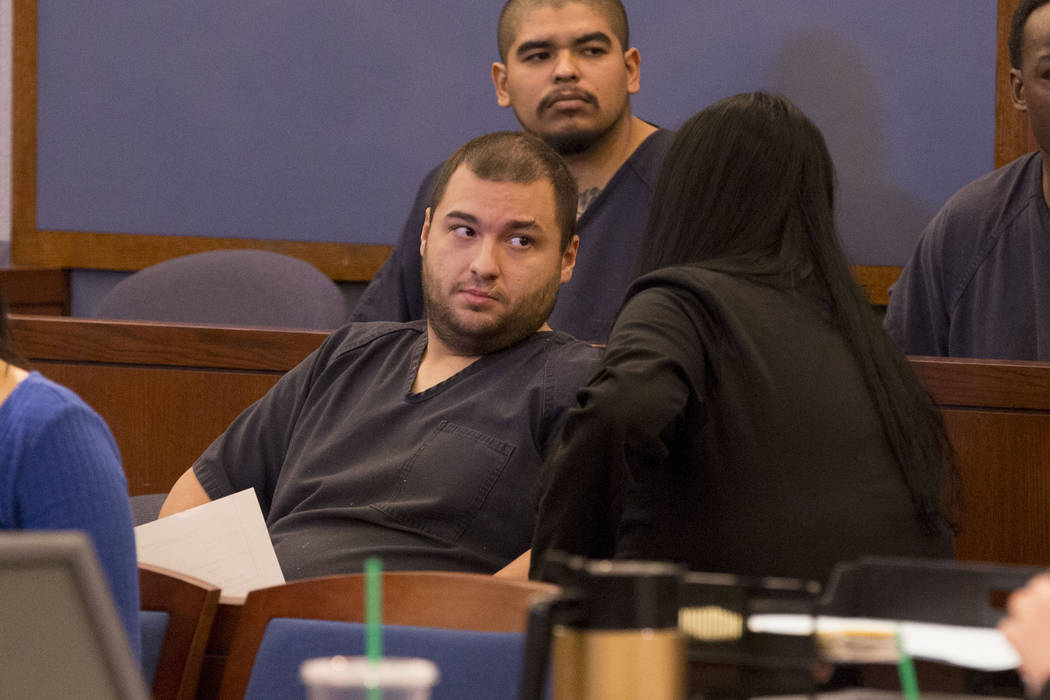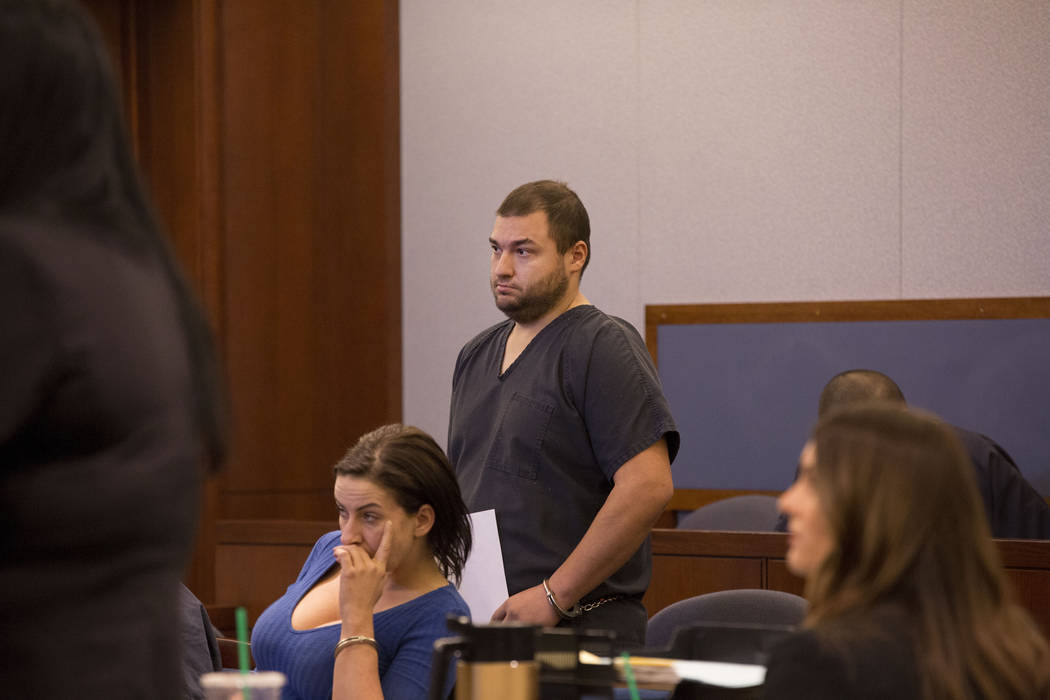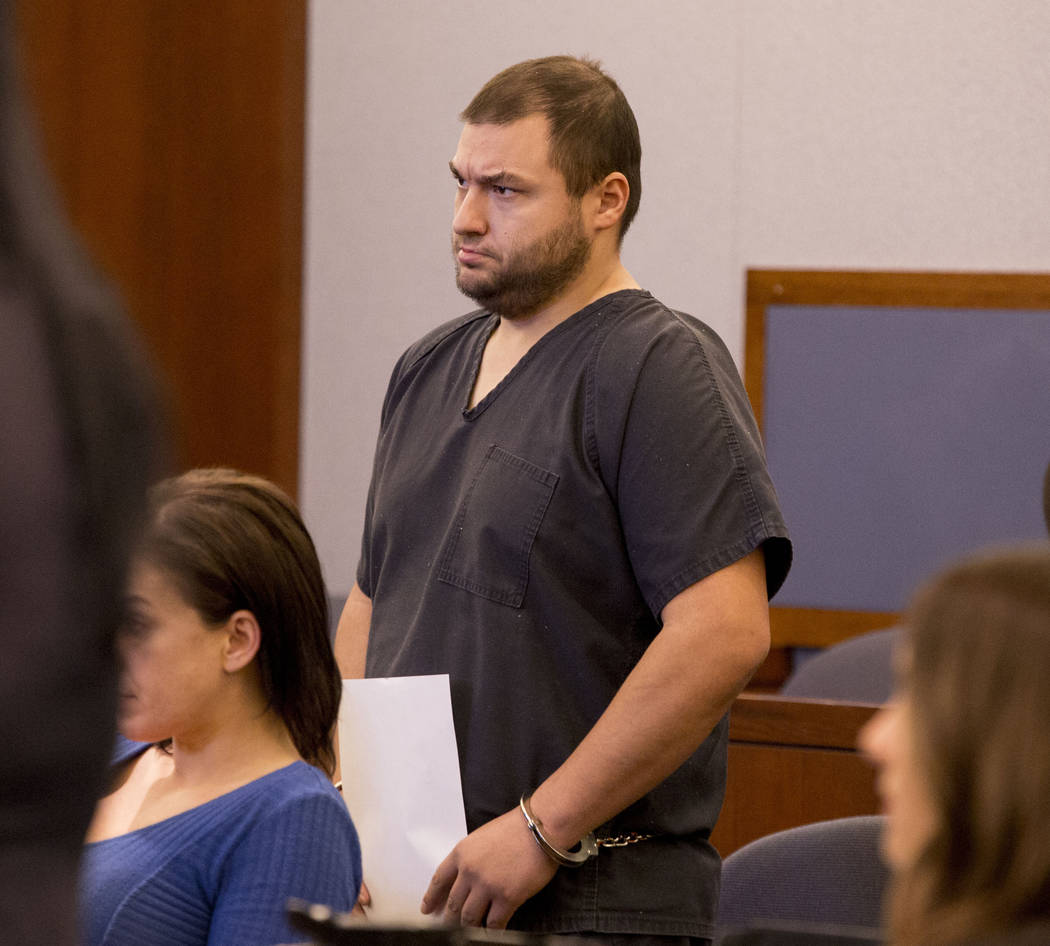 A man accused of attacking a police decoy mannequin near downtown Las Vegas was charged Tuesday with attempted murder.
Shane Schindler, 30, was captured on police surveillance video bashing the dummy with a 4-pound ball-peen hammer on Feb. 22 in an area where two homeless men recently had been killed.
The Metropolitan Police Department, which staged the decoy to look like a sleeping man and staked out various spots downtown after announcing they had no leads in the slayings, said in a report that they believe Schindler was out to kill.
In court, Chief Deputy District Attorney Marc DiGiacomo asked Las Vegas Justice of the Peace Karen Bennett-Haron to raise Schindler's bail to $250,000, from $50,000.
Deputy Public Defender Ashley Sisolak said Schindler's bail was already double the standard amount for the charges of attempted murder and carrying a concealed weapon.
The prosecutor alluded to the ongoing double homicide investigation.
"Clearly, there's more here than is just being charged," he said. "And he presents a severe danger to the community at large."
The prosecutor also said Schindler previously had been diagnosed as schizophrenic and was accused in an assault on his mother in Michigan, though it was unclear whether he had been charged with a crime.
DiGiacomo referred to authorities in that state, who said Schindler "attacked his sleeping mother in her bed and beat her about the head."
Sisolak told the judge that Schindler had no criminal history on his record and has lived in Las Vegas for seven months.
The judge declined to increase Schindler's bail but ruled that he will be subjected to house arrest if he posts bail.
Sisolak requested that Schindler undergo a competency hearing, and the judge agreed.
The mannequin had been covered with blankets and positioned to resemble a homeless person sleeping on the sidewalk near the southeast corner of City and Grand Central parkways.
Capt. Andrew Walsh heads Metro's downtown area command, which staged the mannequin. On Tuesday he said investigators were still trying to determine whether any other attacks might be linked to the two killings.
Daniel Aldape, 46, was found dead about 12:30 a.m. on Jan. 4 near the southeast corner of City and Grand Central parkways. Police said he had been struck four or five times on the head with a heavy object, and his body was still on the ground wrapped in blankets when officers arrived.
A month later, David Dunn, 60, was found dead on the northwest corner of the same intersection. He also had suffered apparent head trauma.
At the time, police had no suspects. That's when Walsh came up with the idea for the decoy.
"We treated this as if they were our own family members who were killed," Walsh said. "We wanted to send that clear message to the community that we'll do anything we can within the law to catch" the killer.
Schindler, who made his first court appearance last week on a charge of carrying a concealed weapon, acknowledged under questioning by police that he kicked the decoy and ultimately struck it with the hammer, but he said he "knew it was a mannequin" before he hit it, according to the report.
Contact David Ferrara at dferrara@reviewjournal.com or 702-380-1039. Follow @randompoker on Twitter.
RELATED
Unusual use of decoy in Las Vegas homicide investigation spurs legal debate