Man sentenced to prison for crash that killed 13-year-old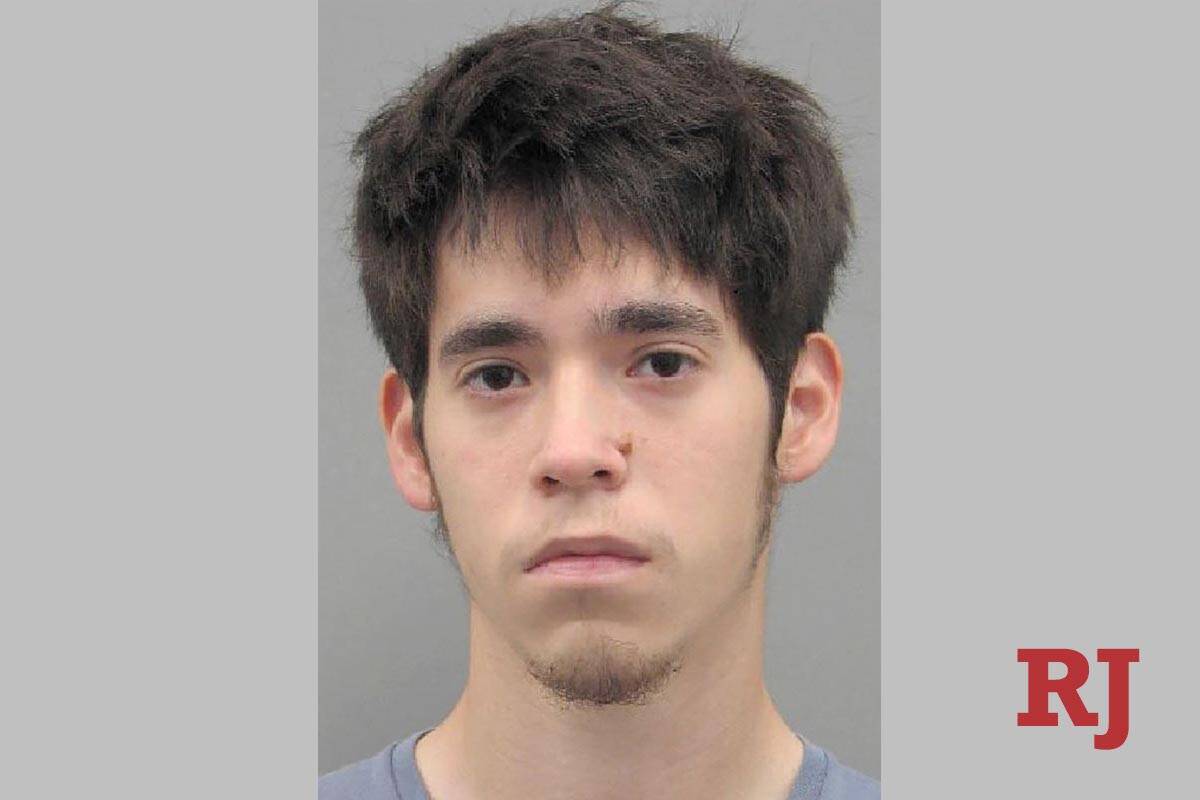 A 22-year-old man has been sentenced to prison for a crash that killed a 13-year-old boy riding his scooter on a sidewalk.
District Judge Carli Kierny sentenced Jose Marmolejo to six years in prison, with the possibility of parole after two years, during a court hearing on Wednesday. Marmolejo was accused of driving up to 97 mph before losing control of his Ford Mustang and veering onto a sidewalk in front of Mannion Middle School, striking Rex Patchett in March.
Marmolejo pleaded guilty in October to a felony charge of reckless driving, court records show.
Marmolejo's defense attorney, Jess Marchese, said his client apologized and accepted responsibility for the crash during Wednesday's sentencing hearing, which was full of supporters for Rex's family. Marmolejo received the maximum sentence for reckless driving, Marchese said.
"He's a young kid, he did something really stupid and tragic," Marchese said. "He can't take it back."
Rex's father, Jason Patchett, said he was thankful that Marmelejo received the harshest sentence possible but noted he wished that Nevada law reflected harsher penalties for fatal crashes from reckless driving.
"Of course I think the law's deficient and needs to be changed to account for a situation where the facts are so egregious," he said Thursday. "There needs to be some type of enhancement that allows a judge more discretion."
Jason Pratchett said he hopes to see lawmakers either change laws surrounding reckless driving or look at changing Las Vegas' infrastructure to prevent future tragedies.
"I do think that there's an opportunity to really do something for the public here," he said.
A witness who testified to a grand jury in April said that Marmolejo sped through a roundabout in the area shortly before the crash, according to court transcripts. A Henderson police officer testified that the Mustang then hit a "little speed hump," and the driver lost control of the car.
"It is known in the area to kids who frequent this road that if you go fast enough you can make a jump right here," officer Marc Rasmussen testified.
Rex's family has described him as an avid sports fan and sensitive child who cared about his fellow students at Mannion Middle School. At a memorial service in March, Rex's grandfather said the boy was "courageous," facing multiple health ailments during his life due to a genetic disorder.
"Life threw what to many of us would seem like a series of challenges at Rex, but Rex rejected a paradigm of negativity," Derek Sutherland, his uncle, said during the memorial service.
Jason Pratchett said his house has become quiet since his son's death. Rex was one of three brothers and was the "life of the party," his father said.
"Rex was a gentle giant," Jason Pratchett said. "He had a personality that allowed him to bring the best out of people."
Contact Katelyn Newberg at knewebrg@reviewjournal.com or 702-383-0240. Follow @k_newberg on Twitter.