Sovereign citizens to stand trial in plot to kidnap, kill cop
September 26, 2013 - 4:46 pm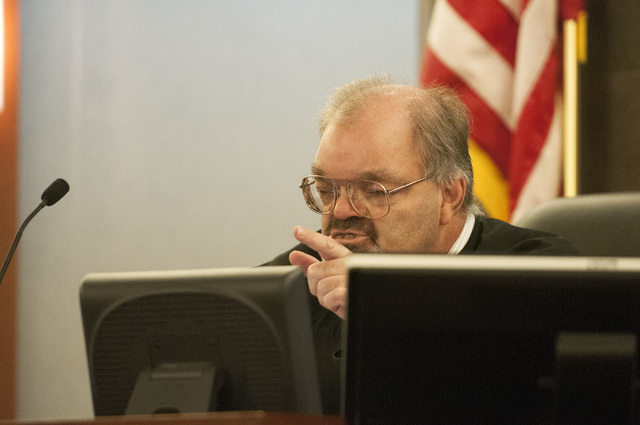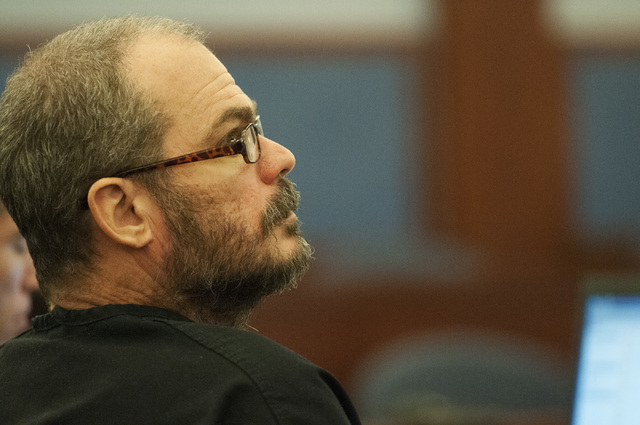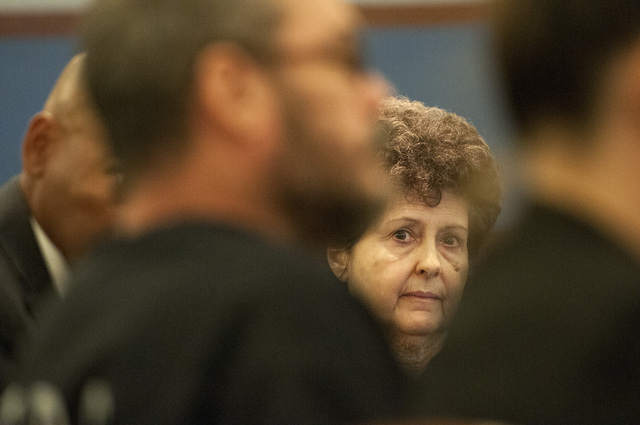 A Las Vegas judge ordered a man and a woman to stand trial for conspiring to to kidnap, convict and execute a random police officer in their own court of law as part of a domestic terrorist movement.
David Allen Brutsche, 42, and Devon Campbell Newman, 67, face one count of conspiracy to commit kidnapping and are set to be arraigned on Oct. 8 in District Court.
Justice of the Peace Conrad Hafen made his ruling after hearing more than six hours of testimony from an undercover detective.
Detective Scott Majewski testified that Brutsche and Newman trained with firearms, acted out kidnapping scenarios, constructed an apparatus to hold a kidnapped officer and produced videos explaining their actions.
The detective said the two defendants believed police officers had betrayed their oath to the U.S. Constitution and were guilty of treason.
Brutsche's lawyer, deputy public defender Jessica Murphy, appeared to lay the ground work for a entrapment defense during her cross examination of Majewski.
Murphy pointed out that often the police department provided the money and resources in furtherance of the plan.
Newman's lawyer, Carl Arnold, showed that his client remained a part of the group out of fear. During Arnold's cross examination, Majewski said Brutsche had threatened to kill Newman after the two had an argument.
Neither defendant testified and Majewski was the only prosecution witness called, though his testimony showed that often other undercover officers were present when he met with Brutsche and Newman.
Authorities have said both Brutsche and Newman are part of the sovereign citizen movement — a loosely formed group of people about 100,000 strong. The group doesn't believe in U.S. laws or paying taxes, but mostly the members hate police, factors that make them a viable terrorist threat in the eyes of the FBI.
Brutsche, who has lived in Las Vegas for about 10 months, has denied an affiliation with the group, but espouses some of their principles after being harassed by police while selling water on the Strip.
Brutsche and Newman were arrested at a warehouse on Valley View Drive last month, following a five-month investigation by police.
A police report said the pair "expressed a deep hatred" for police and targeted officers for "perceived violations of Constitutional Civil Rights" during traffic stops.
But Newman, a mother and paralegal who moved to Las Vegas from Los Angeles, said undercover officers were the ones who called a meeting in the warehouse where they were arrested. Everyone was supposed to gather and talk about the "persecution" of Brutsche while selling water on Las Vegas Boulevard, Newman told the Review-Journal in a jailhouse interview.
Brutsche, in a separate jailhouse interview with the Review-Journal, said the time has come for police to be held accountable for trampling on individual freedoms protected by the U.S. Constitution.
"They put the terror in people's hearts every day," said Brutsche, a six-time felon. "They harass people for no reason … even though their job is to apprehend those who are causing injury to somebody else."
On Thursday, Brutsche argued with Hafen at the beginning of the hearing that he wanted to represent himself.
Hafen had previously ordered the public defender's office to represent the defendant because the judge felt Brutsche was not competent to defend himself. The public defender's office appealed Hafen's ruling to District Court, where a hearing is scheduled for October.
Still, Hafen ordered the preliminary hearing to move forward.
Brutsche then objected to the court's authority, as he has done at all of his appearances.
Hafen in a stern tone threatened Brutsche that he would be gagged if he interrupted again. The defendant acquiesced and remained quiet.
The defendants remain in custody at the Clark County Detention Center, where Brutsche is being held on $600,000 bail and Newman is being held on $200,000 bail, according to jail records.
Brutsche also faces felony charges for not registering as a sex offender in a separate case.
Contact reporter Francis McCabe at fmccabe@review journal.com or 702-380-1039.