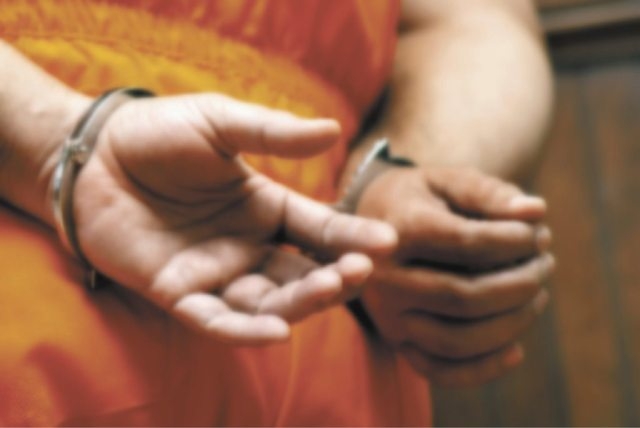 CARSON CITY — A state board next week will consider a six-figure financial settlement with a former inmate whose ankles were shackled while she was in labor in 2011.
The Board of Examiners, made up of Gov. Brian Sandoval, Attorney General Catherine Cortez Masto and Secretary of State Ross Miller, will consider the proposed $130,000 settlement with Valerie Nabors and the ACLU of Nevada when it meets Tuesday.
Nabors and the ACLU of Nevada filed a federal lawsuit against the Nevada Department of Corrections and others in 2012 after she was released from the Florence McClure Women's Correctional Center in North Las Vegas.
The lawsuit alleged that Nabors was "placed at serious risk of substantial harm" and suffered "inhumane treatment" as she was transported to the hospital in shackles to give birth in October 2011. The incident violated prison policy, state law and her constitutional rights, the lawsuit claimed.
Nabors was released from prison in May 2012 after she completed a 12- to 30-month sentence for attempted grand larceny, a nonviolent crime. She was not considered a flight risk.
Nabors had a difficult delivery, almost needing an emergency Cesarean section, but just 10 minutes after giving birth to her daughter at 6:20 a.m. on Oct. 20, 2011, corrections officers again shackled her, the lawsuit alleged.
Later, the lawsuit alleged, corrections officers kept Nabors in chains while she was doing medically ordered physical therapy for several muscle pulls in her groin that occurred because of her mistreatment.
Contact Capital Bureau reporter Sean Whaley at swhaley@reviewjournal.com or 775-687-3900. Follow him on Twitter @seanw801.