FBI agent arrested for firing at officer enters plea deal
February 24, 2017 - 11:12 am
Updated February 24, 2017 - 1:49 pm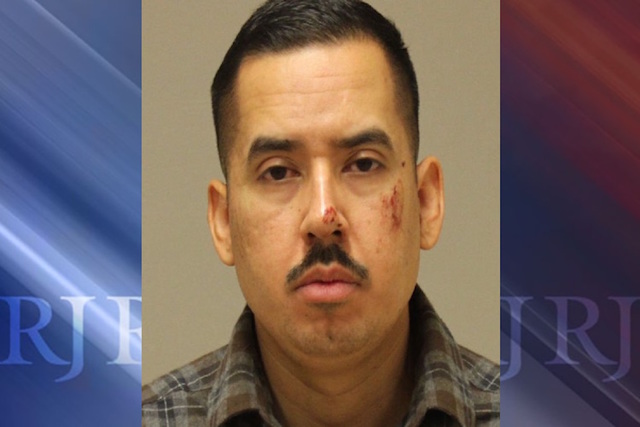 GRAND RAPIDS, Mich. — An FBI agent from Las Vegas who was arrested in western Michigan for shooting at a police officer outside a fitness club could avoid jail under a plea agreement.
Ruben Hernandez, 35, pleaded no contest Friday to felonious assault. A no-contest plea isn't an admission of guilt, but is treated as such for sentencing. Under the plea deal, prosecutors will recommend that Hernandez avoid jail.
No one was injured in the December shooting outside the Planet Fitness in Grand Rapids, and Hernandez was quickly arrested. Police fired no shots, but Hernandez shot three times at a police sergeant who was among the responders, according to a news account at the time.
Authorities say the Hernandez, described in a news report at the time as a married father of two and an eight-year FBI agent, was in Michigan for an investigation.
Defense attorney Larry Willey says Hernandez doesn't remember what happened and that alcohol may have been a factor. Sentencing is scheduled April 13.