Grand jury targets husband in lawyer's 2015 death
September 15, 2016 - 10:36 pm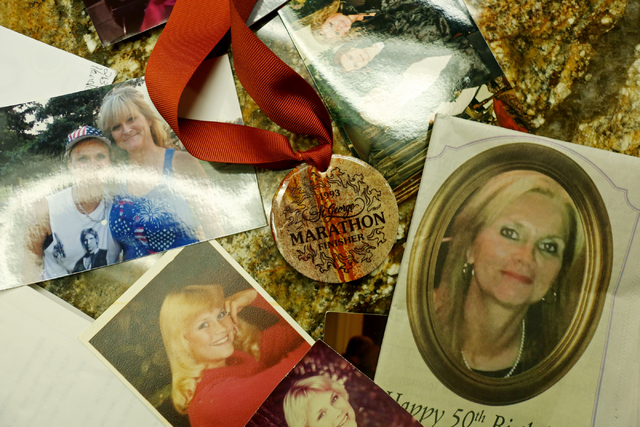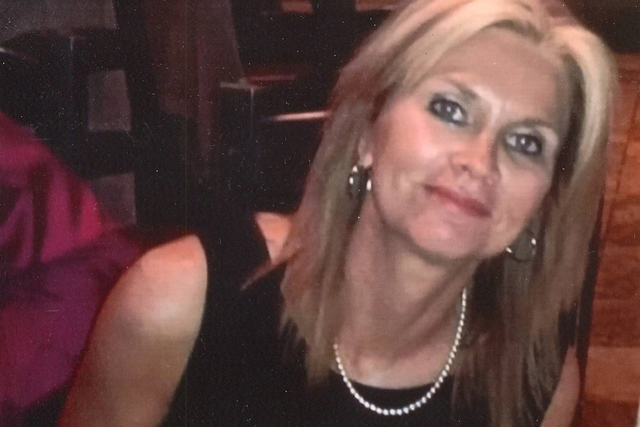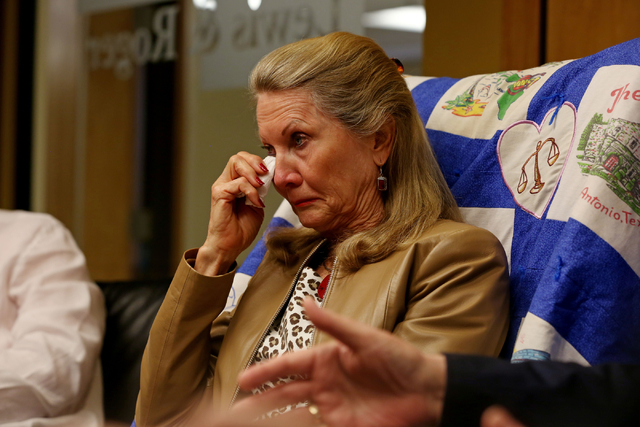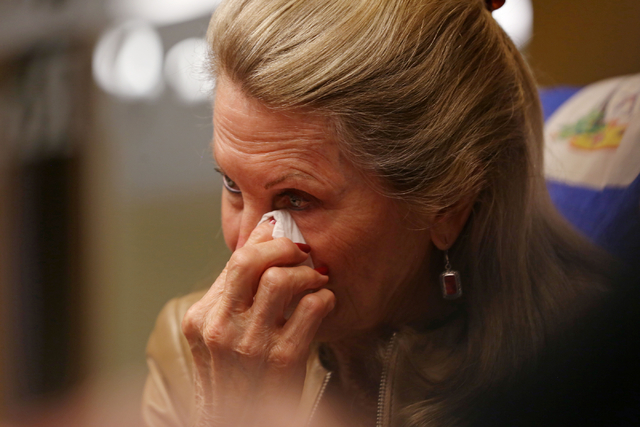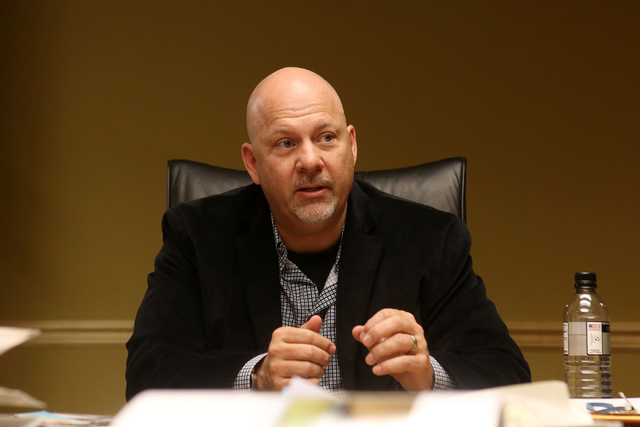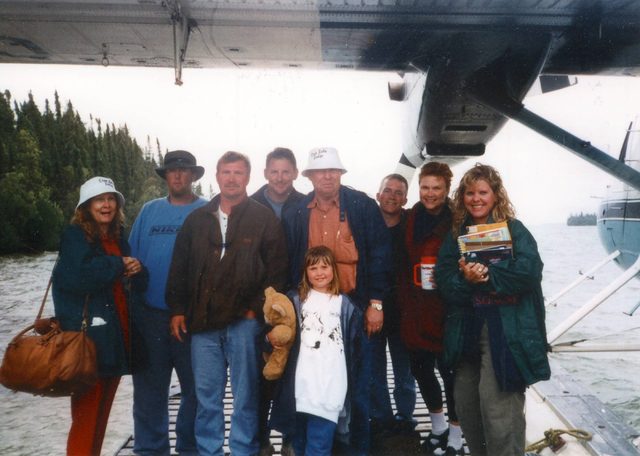 For 20 months, Avis and Danny Winters have been on a mission to learn the truth about the untimely death of their daughter, Susan Winters, a lawyer and part-time North Las Vegas judge.
The Clark County coroner's office determined that their daughter killed herself on Jan. 3, 2015, after ingesting a lethal combination of prescription painkillers and antifreeze at the rented Henderson home she shared with her husband, psychologist Gregory "Brent" Dennis, and two daughters.
Pathologist Alane Olson concluded after an autopsy that the Oklahoma-born Winters, 48, died of a combination of ethylene glycol poisoning and oxycodone intoxication. Ethylene glycol is the main ingredient in antifreeze.
But her Oklahoma parents, who became wealthy running dozens of Sonic hamburger franchises in that state and Texas, don't believe she killed herself. Susan Winters did not leave behind a suicide note.
"There's no way in hell that she would have taken her own life. No way in hell," Danny Winters said in a recent interview with the Las Vegas Review-Journal.
He and his wife believe their daughter died at the hands of her husband of 19 years — an experienced Boulder City therapist who boasts on a psychology website that he teaches patients how to "cope with the inevitable pain of life."
"Every day, we go through Susan's passing," Danny Winters said. "We relive it simply because we're trying to get some kind of justice for Susan. I think we're a whole lot closer than we were the third day of January."
Clark County Coroner John Fudenberg said his office has not changed the woman's official cause of death. But because of the persistence of her parents and the Las Vegas lawyers they hired to sue her husband, new evidence has been uncovered. The original investigation found no signs of foul play.
GRAND JURY INVESTIGATION
Last month Dennis, 54, received what is called a Marcum letter from the Clark County district attorney's office informing him that he is the target of a grand jury investigation into his wife's death. There is no word on whether witnesses have been called to testify before the panel, which meets behind closed doors.
Chief Deputy District Attorney Marc DiGiacomo, who is assisting in the investigation, declined to comment.
David Cherry, communications manager for the city of Henderson, said in a statement: "Henderson police have not re-opened the investigation into the death of Susan Winters. The case remains closed. Henderson police are also cooperating with the district attorney's office as they look into this matter."
The lawsuit filed by attorney Anthony Sgro alleges Winters died under "suspicious circumstances," and it blames her demise on Dennis, who it contends had a financial motive.
It alleges that the original police investigation into her death, which was closed in February 2015 after the coroner determined a suicide occurred, was "inadequate."
Both sides have agreed to put off the civil proceedings for 90 days in the wake of the new criminal investigation.
"Dan and Avis, unable to accept the fact that Susan committed suicide, initiated this civil case," Dennis' lawyer Richard Schonfeld said in court papers. "It has become clear that the purpose behind this civil case is to develop evidence that in the Winters' mind would give rise to a criminal charge being lodged against Gregory Brent Dennis."
Schonfeld's law partner David Chesnoff acknowledged in an interview that Dennis received a grand jury target letter.
But Chesnoff added, "The purpose of Marcum is also to allow a citizen to present exculpatory evidence to a grand jury, and our client through our office intends to exercise that valuable right.
"We're hopeful that the grand jury will have the same open mind that the police had and reach the lawful and correct conclusion."
Citing the ongoing civil and criminal cases, Schonfeld and Chesnoff would not answer specific questions about new evidence uncovered by lawyers for Avis and Danny Winters. And they would not let the Review-Journal interview Dennis.
In interviews with police after his wife's death and in a sworn deposition in the civil case earlier this year, Dennis painted a picture of a woman who had a history of suicide threats and emotional distress, often over their troubled marriage. The couple separated for several months in 2013, prompting Susan Winters to seek mental health counseling.
But family members and several of the woman's friends, including North Las Vegas Justice of the Peace Natalie Tyrrell, maintained in interviews and court documents that Susan Winters was not suicidal at the time of her death and was looking forward to a busy year in 2015. She frequently substituted for Tyrrell on the bench as an appointed temporary justice of the peace.
Her parents said she was "full of life" and not depressed when she visited them in Oklahoma at the end of December 2014.
"She was so happy at that time," Danny Winters said, adding that his daughter was excited about an opportunity to become legal counsel in the family business in Oklahoma. He said he was creating an office for her there.
Avis and Danny Winters said Susan had indicated that she bought airline tickets before her death to San Jose, California; Atlanta; and Hawaii to attend her youngest daughter's cheerleading competitions. And she was excited about her oldest daughter's decision to attend college.
'ABUNDANCE OF MOTIVE'
In a 49-page private investigative report reviewed by the Review-Journal, Sgro's law partner, former Clark County District Attorney David Roger, alleges that "there is an abundance of motive for Dennis to want to kill Susan." The report, prepared with the help of retired FBI agent James Perry, was given to both Henderson police and the district attorney's office.
After his wife's death, Dennis received a $1 million life insurance policy and about a $650,000 inheritance, primarily from her share in the Sonic franchise business, according to the report and court documents filed in the civil case.
Dennis inquired about the insurance money on the first business day after his wife's death, family members said.
And he cashed a $180,000 check drawn from his wife's bank account days after her death. The check, which was months out of sequence from the last checks Susan Winters had drawn, was made out to both Dennis and his wife, Roger's report states.
Dennis called 911 at 6:48 a.m. on Jan. 3, 2015, after finding his wife unresponsive in bed. He told police that the couple had been fighting and that his wife, who was drinking, talked about suicide and was on antidepressant medication, including Xanax.
He also said he found two bottles of antifreeze out of place in the garage and that his wife had researched on the family computer the idea of committing suicide with antifreeze before her death, according to police reports.
Dennis told police that he left his wife about 6 p.m. on Jan. 2 while she was sleeping to take his daughters to The District shopping mall, and when he returned he found the computer opened to an internet page about poisoning oneself with antifreeze.
In the police reports and his deposition, he said that when he confronted his wife about it, she was upset over their day of fighting. But he didn't believe she intended to actually drink antifreeze.
He said in his deposition that his wife wasn't feeling loved and that at one point, when he suggested he might call 911, she came back with a hammer, put it to her cheek and said, "Go ahead. You call 911. I'll make it look like you harmed me, and you'll go to jail, and I'll have the girls."
But Roger's report alleges that Dennis, not his wife, likely researched the effects of antifreeze the next morning while she was in a stupor dying in bed. Computer records obtained by the family lawyers show searches were made at roughly 5:15 a.m. on Jan. 3, 2015.
The report also concludes that Winters would have been too incapacitated from the oxycodone to walk to the garage and drink the antifreeze herself.
A toxicologist hired by the family suggested that because of the large amount of antifreeze in her blood, she likely consumed it shortly before her death.
She did not have a prescription for oxycodone, but Roger suggested in his report that Dennis would have had access to the painkiller.
DRUG DEALER
Before she died, Winters was aware that her husband had a substance abuse problem and was buying drugs from a convicted street dealer named Jeffrey Paul Crosby, who lived at The Orleans, according to Roger's report and family members interviewed by the Review-Journal.
Court records show that Crosby has a 2011 conviction for attempted possession of cocaine with intent to sell, a felony.
Dennis, a licensed psychologist in Nevada, admitted in his civil deposition in April that he had sought treatment for a drug addiction.
Susan Winters previously threatened to report his alleged drug use to authorities, and cellphone records obtained by the family lawyers show she called and sent text messages to Crosby several times in the days before her death.
Private investigators hired by the family observed Dennis travel to The Orleans to meet with Crosby on four occasions after her death between Jan. 9, 2015, and March 27, 2015, Roger's report states.
Dennis acknowledged in his civil deposition that he purchased drugs — "possibly" cocaine, hydrocodone, Valium, Xanax and Viagra — from "Jeffrey" at The Orleans before and after his wife's death. He also admitted that he had known Crosby for years and considered him a friend.
On July 13, Crosby, 44, was arrested at The Orleans in a drug investigation led by Henderson police. A little more than a month later, he was indicted by a county grand jury on a felony drug trafficking charge. A criminal complaint alleges that Crosby, who is free on bail, was found with 11.6 grams of cocaine.
His lawyer Matt Cox said Crosby, who pleaded not guilty to the new drug charge this week, isn't "cooperating with anything right now."
Cellphone and cell site records obtained by the Winters family lawyers suggest that Dennis was not at home in bed with his wife the entire time before she died, as he claimed. The records show he texted Crosby between 2:57 a.m. and 3:14 a.m. on Jan. 3, 2015, and was in the area of The Orleans, according to Roger's report.
"Evidence proves that Dennis lied to police when he stated he slept next to his wife the entire evening," the report alleges. "Instead, it is likely Dennis needed drugs, in the middle of the night, knowing that his wife was dying in their marital bed."
Records reviewed by the Review-Journal show that during one of his interviews with police, a detective noted that Dennis "was visibly upset and under the influence of an unknown substance."
On the morning of Susan Winters' death, paramedics who examined her detected a faint heart beat and transported her to the hospital, but she died at 2:26 p.m. after Dennis instructed doctors to remove life support, records show.
Her body was cremated.
Instead of spending time with his daughters after his wife's death, Dennis went to meet with Crosby, cellphone records obtained by the family lawyers show.
He also left the hospital without breaking the news of his wife's death to her friends in the waiting room, Roger's investigative report states. The friends learned about her death from a nurse hours later.
Contact Jeff German at jgerman@reviewjournal.com or 702-380-8135. Follow @JGermanRJ on Twitter. Contact David Ferrara at dferrara@reviewjournal.com or 702-380-1039. Find @randompoker on Twitter.
RELATED
Parents doubt suicide ruling in daughter's death