Henderson man who parked armored vehicle near Hoover Dam indicted
Updated June 22, 2018 - 8:08 pm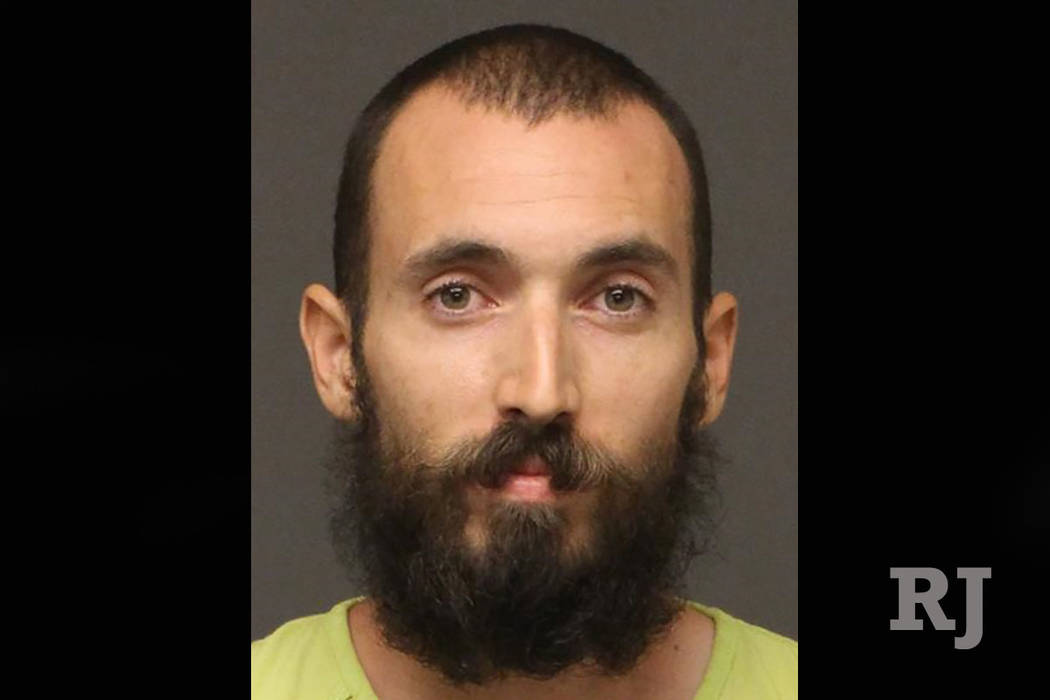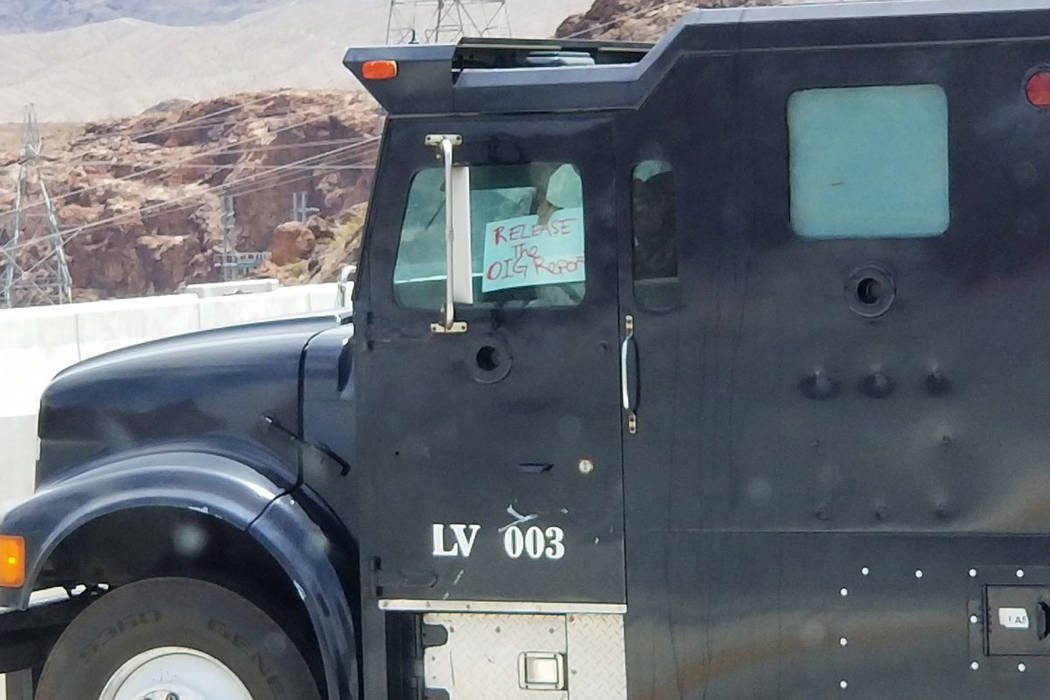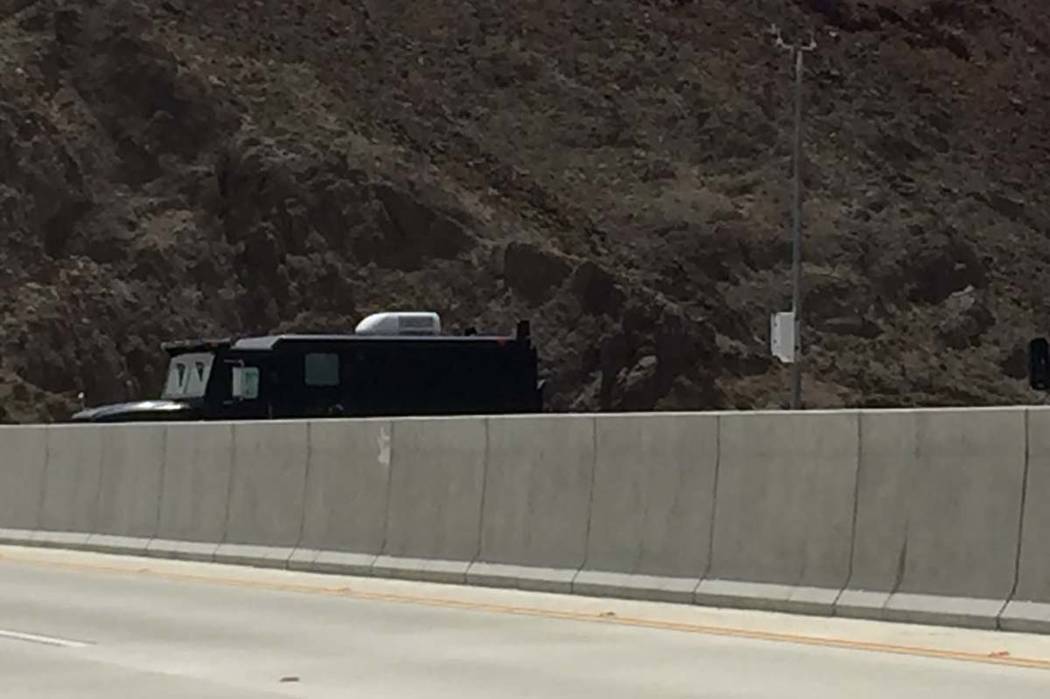 A Henderson man who drew a massive police response when he parked his armored vehicle on a Colorado River bridge linking Nevada and Arizona last week has been indicted on charges of terrorism and other offenses.
Matthew Phillip Wright, 30, was indicted Thursday by a Mohave County grand jury in Kingman, Arizona, on charges of terrorism, aggravated assault, unlawful flight and weapons offenses.
Traffic was stopped and a 90 minute barricade situation unfolded on June 15 after Wright parked what authorities described as a "homemade armored car" on the Mike O'Callaghan-Pat Tillman Memorial Bridge, just downriver from Hoover Dam. While on the bridge, Wright held up signs urging President Donald Trump to "release the OIG reports."
"Wright (then) proceeded southbound on U.S. Highway 93 with several marked patrol units behind him and he failed to stop," Arizona Department of Public Safety Detective Kyle Creager wrote in a probable cause charging document. "Wright was apprehended after he drove into the desert."
No one was injured during the ordeal.
Creager said a bomb squad search of the vehicle turned up an AR-15, a handgun, multiple magazines of ammunition, an unknown "suspicious device" and a "flash bang," a diversionary device commonly used by law enforcement.
Wright indicated in booking paperwork that he is a veteran who served in the Marine Corps. He stated that he was unemployed but formerly worked as a metal fabricator and welder.
In a section asking whether he has any health or other issues of which authorities should be aware, Wright wrote, "Everyone has problems. Mine are no excuse for my actions."
The case is being prosecuted by Deputy Mohave County Attorney Bob Moon. It has been assigned to the public defender's office, but a receptionist said an attorney had not yet been appointed to represent Wright.
Wright is being held on $25,000 bond at the Adult Detention Center in Kingman. Arraignment was scheduled for July 5.