1 dead in shooting at central Las Vegas apartment complex
Updated March 26, 2018 - 5:43 pm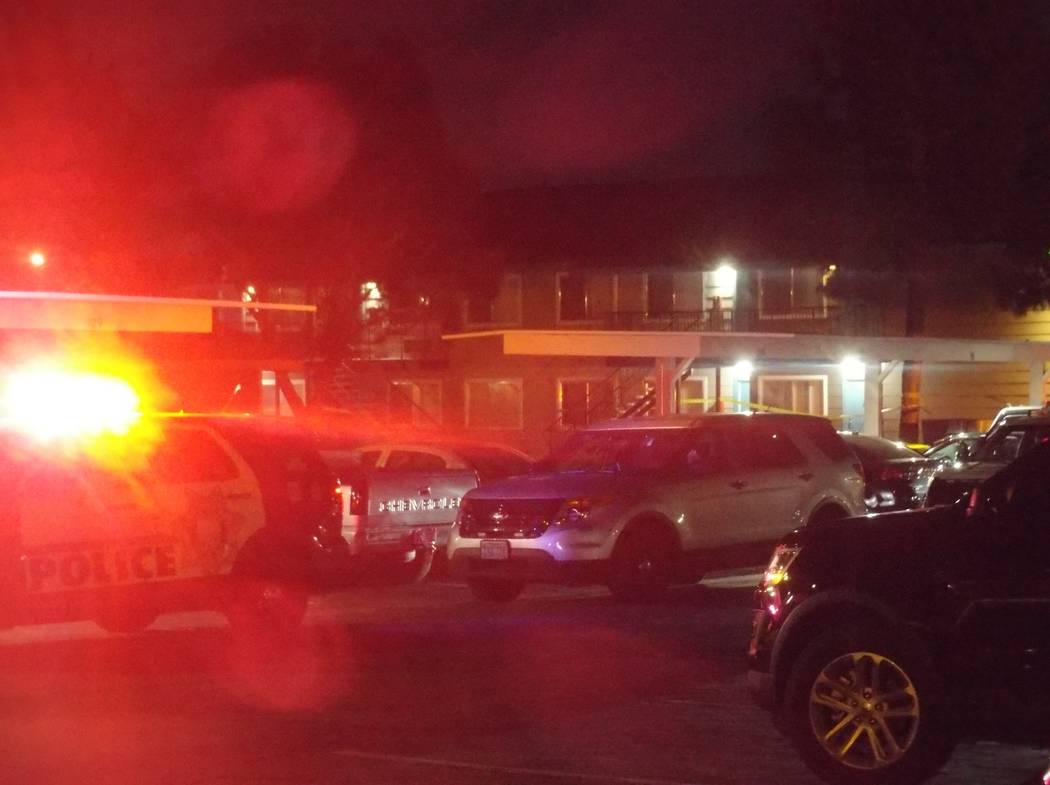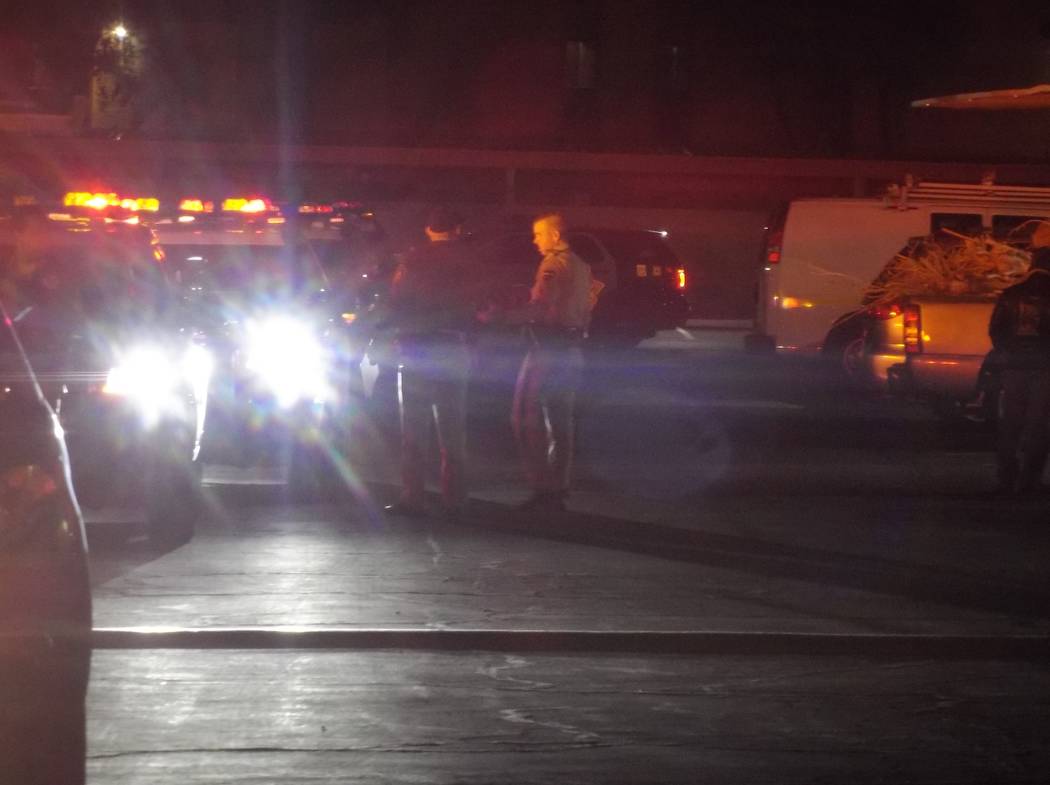 Las Vegas police are investigating after a husband and wife were found shot in the head early Monday at a central valley apartment complex.
The pair were found about 2:30 a.m. at the Woodhaven apartments, 3650 S. Stober Blvd., near Decatur Boulevard and Twain Avenue, Metropolitan Police Department Lt. Isaac Auten said.
Metro homicide Lt. Ray Spencer said a domestic dispute occurred at the apartment about 1:30 a.m. A roommate heard about the dispute and asked a friend to check on the couple.
The man died at the scene, and the woman was taken to University Medical Center in critical condition. Police later identified the woman as Jennifer Riviera, 21.
"Evidence at the scene suggests that Riviera shot the male before turning the gun on herself," police said in a statement Monday afternoon.
Police are investigating the shooting as a domestic violence incident.
"People are going through a lot of stressful times, but there's people out there that can assist, so that it doesn't resort to violence like this," Spencer said. "This type of violence is uncalled for and tragic."
Police said Riviera will be booked in absentia on a charge of murder with a deadly weapon. The Clark County coroner's office will release the dead man's identity once his family has been notified.
Contact Max Michor at 702-383-0365 or mmichor@reviewjournal.com. Follow @MaxMichor on Twitter.