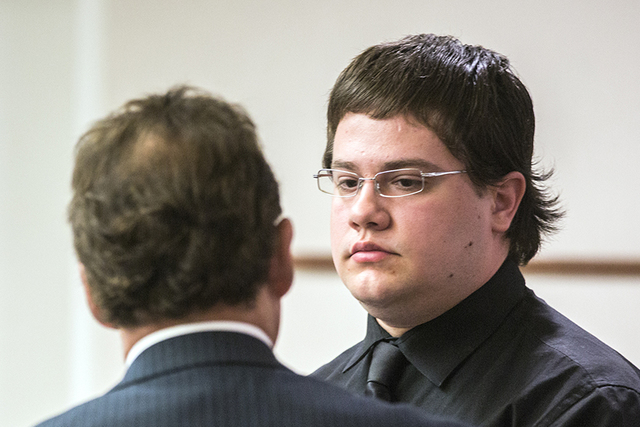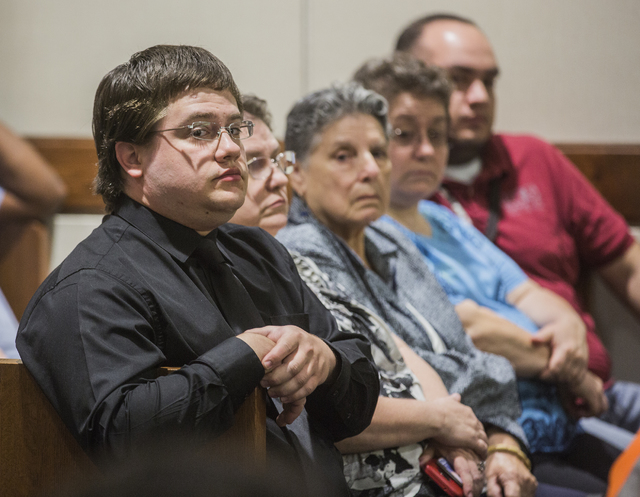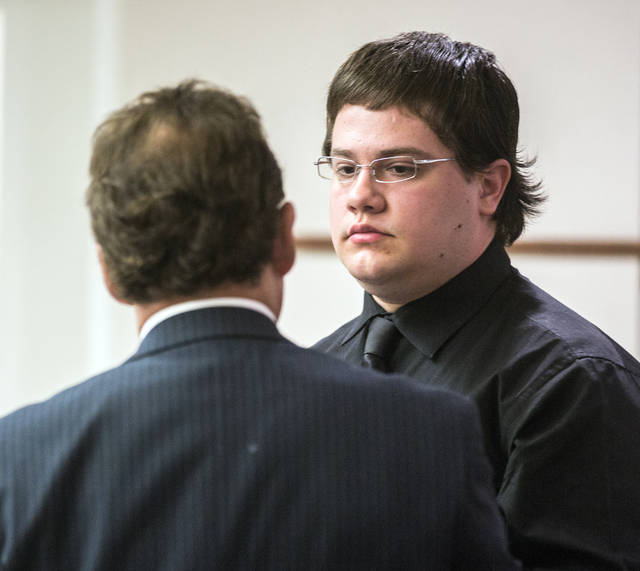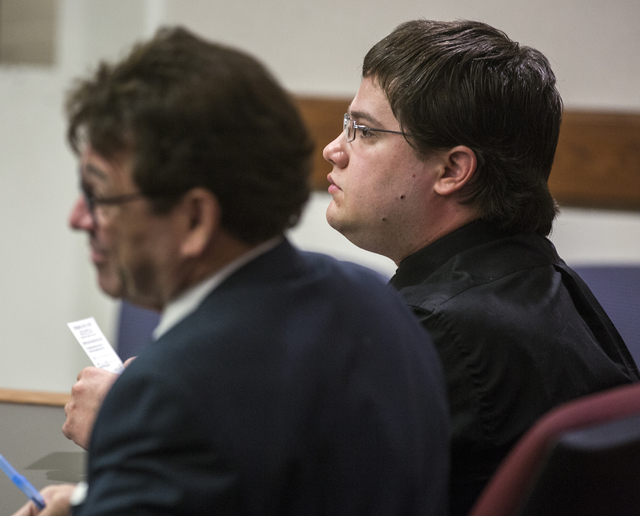 A Henderson police detective testified Monday that Daron Lewis Clanton, who is charged with murder in the death of his father, was "very calm" and "nonchalant" in the aftermath of the shooting Jan. 11.
"He did not appear to be emotional, like, you just lost your father," said Henderson police Detective Michael Condratovich, referring to the interrogation that took place after the shooting. "There were some tears later on in the interview."
Condratovich said, however, that he wouldn't know whether Clanton's demeanor was generally calm or excitable, because he had not met him before the incident.
Condratovich testified during Clanton's preliminary hearing at Henderson Justice Court, where Senior Judge William Jansen ruled that the defendant must stand trial on the murder charge. He set Clanton's arraignment for 10 a.m. Oct. 19 in Clark County District Court.
Clanton, who is free on bond, was at the hearing but did not testify. His lawyer, Mace Yampolsky, said he plans to plead not guilty at his arraignment next week.
Condratovich testified that in the police interview after the shooting, Clanton said he and his father, Kevin Clanton, had been arguing about his grades at UNLV, and his father began hitting and pushing him.
After the argument, Daron Clanton, who was 22 at the time of the shooting, said he heard his father opening and closing drawers in his office, which was at the other end of the hallway. He came out of his bedroom and saw his father coming at him, Condratovich said. Clanton said he feared for his safety and decided to retrieve a gun from the dresser of the home's master bedroom, Condratovich said.
"He fired all rounds out of the gun," Condratovich said.
When asked by Chief Deputy District Attorney Frank Coumou whether Daron Clanton's version of events added up, Condratovich said no.
Condratovich testified Kevin Clanton's feet were about 1½ feet from the door of his office, and shell casings were found in the hallway.
"If he was coming down the hallway, he would have been further down the hallway," Condratovich said.
Condratovich said it appears that Kevin Clanton, who according to the autopsy report died of multiple gunshot wounds, was called out from his office by his son Daron Clanton, and gunned down.
He added that in the photos taken of Daron Clanton after the incident, there were no physical marks that corroborated the hitting and pushing that Daron Clanton said took place.
Condratovich also testified that Clanton said in the interview that he could have instead gone down the stairs that were directly outside of his bedroom doorway, or called 911.
Contact Natalie Bruzda at nbruzda@reviewjournal.com or 702-477-3897. Follow @NatalieBruzda on Twitter.