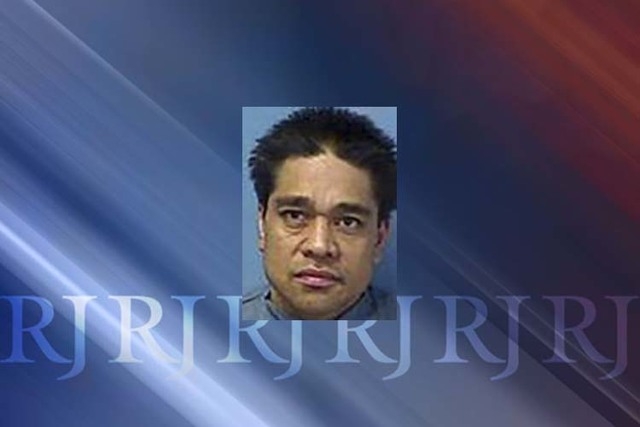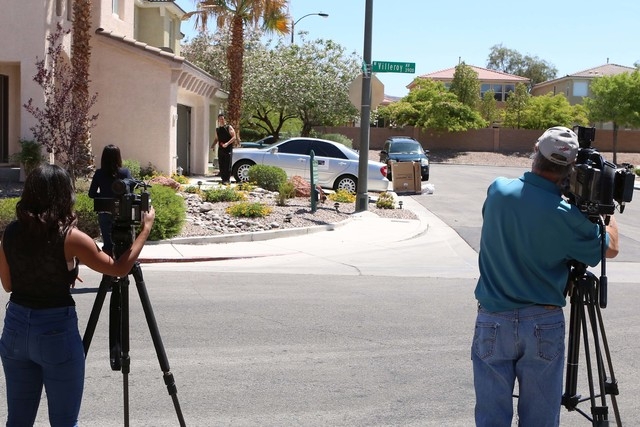 The badly decomposed body of a man found in the trunk of a car in a south valley neighborhood Wednesday has been identified by the Clark County coroner.
Kristopher Paul Alofaituli, 38, was found in an abandoned vehicle in the area of Rococo Court and Villeroy Avenue, near Cactus Avenue and Southern Highlands Parkway. Neighbors called police to report the vehicle about 10:20 a.m.
When officers arrived to check out the black four-door sedan, they found the man's body in the trunk.
"It appears the person has been deceased for some time due to the level of decomposition," police said.
The coroner ruled Alofaituli's cause of death as blunt force head trauma and the manner as homicide.
Clark County District Court records show that Alofaituli pleaded guilty to conspiracy to commit robbery and robbery with a deadly weapon in December 2006. Brooke Keast, a spokeswoman for the Nevada Department of Corrections, said he served about eight years of his six-to-20-year sentence before getting out on parole in October 2014.
He was arrested on a charge of possession of a controlled substance in June 2015 and was in possession of counterfeit money, a violation of his parole, Metro Lt. Michael Rodriguez said. He spent eight more months in custody and was released Feb. 19.
Alofaituli pleaded guilty to the drug charge Feb. 4 and was scheduled to appear in court for his sentencing on April 7. He also had an April 12 court date in the case involving counterfeit money, but records show he missed both court appearances, and bench warrants were issued.
Contact Lawren Linehan at llinehan@reviewjournal.com or at 702-383-0381. Find@lawrenlinehan on Twitter.