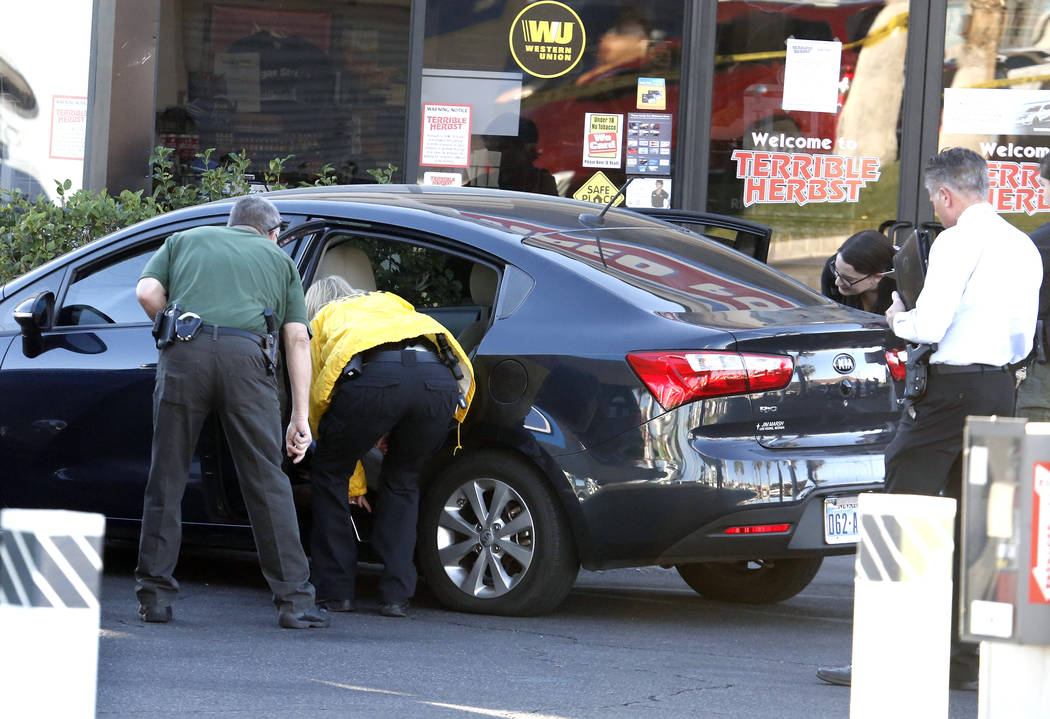 The Clark County Coroner has identified the man found dead in the back of a car last week.
Early on Oct. 26, Las Vegas police were called after a woman went into a Terrible's gas station at 4150 S. Durango Drive, near Flamingo Road, and asked for help.
Officers arriving at the scene found 32-year-old Eugene Thomas Bell dead from a gunshot wound to the chest in the backseat of the woman's car. His death was ruled a homicide.
Police have still not identified the location where Bell was shot. The woman who drove him to the gas station may have been intoxicated and only provided Bell's street name.
The woman cooperated with police and is not considered a suspect.
Bell's death marked the 186th homicide Metro has investigated this year.
Contact Max Michor at mmichor@reviewjournal.com. Follow @MaxMichor on Twitter.