Decayed body found in southeast Las Vegas raises questions
Updated April 25, 2017 - 8:44 pm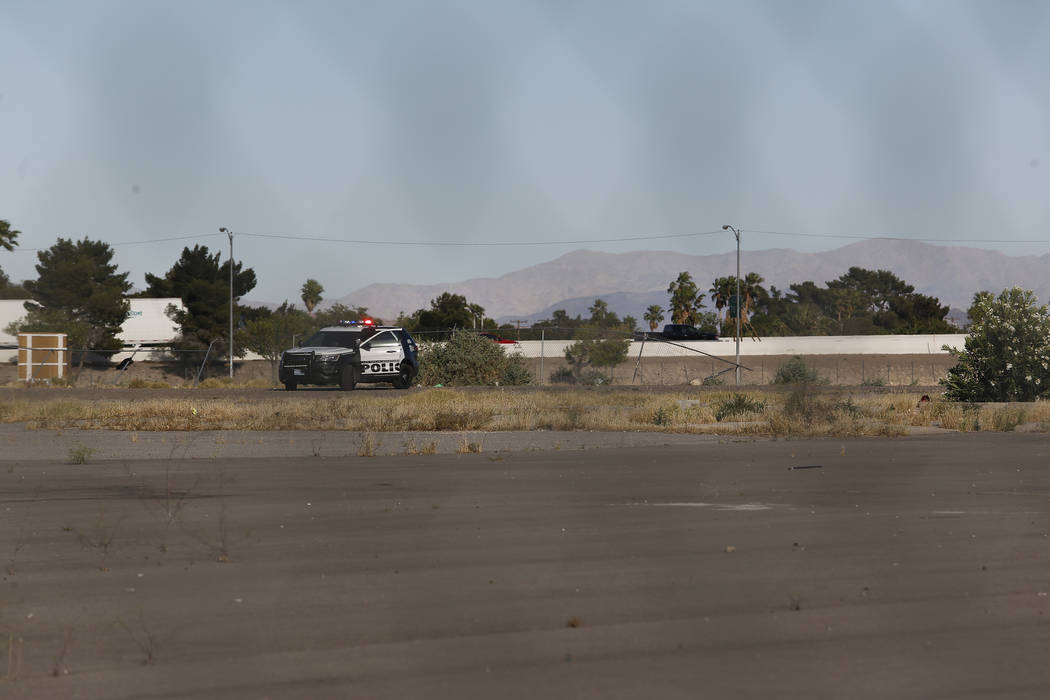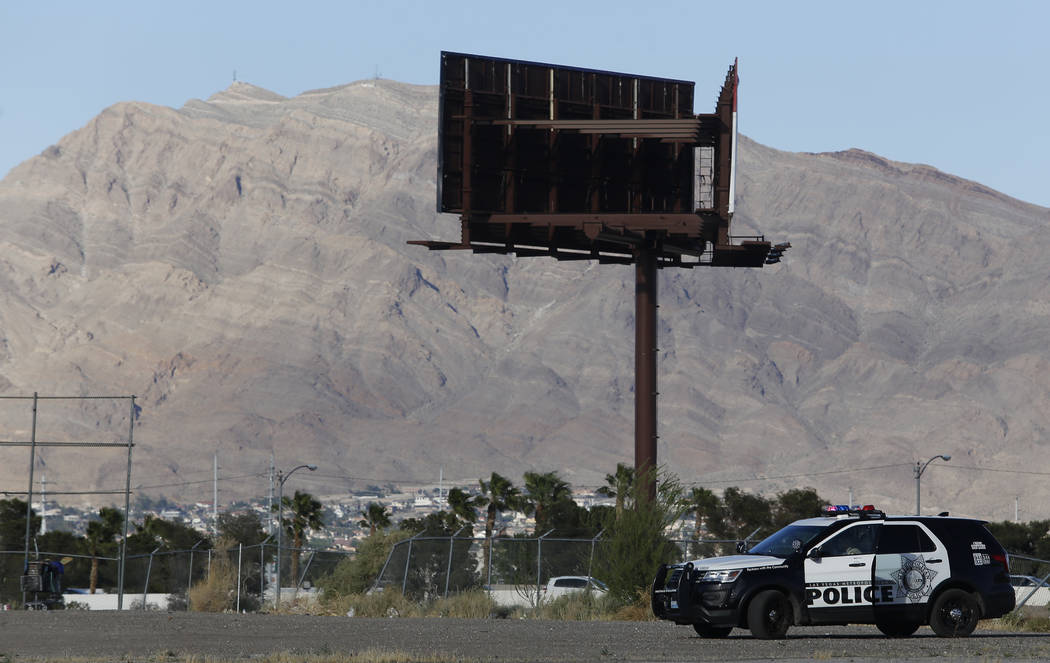 Las Vegas homicide detectives scoured through a patch of open desert in the southeast valley Tuesday after two men found what they believe were the decayed remains of their missing cousin, a 13-year-old boy.
It was unclear what led the two men out to the desert just behind a Siegel Suites at 3625 Boulder Highway, where the family of the missing youth lived for a short time late last year. The location of the body — just east of the extended-stay complex — is bordered by a wash on the north and U.S. Highway 95 on the east.
"I have a lot of questions," Metropolitan Police Department homicide Lt. Dan McGrath said. "It's very rare that the family of a missing child is the one who finds the body."
The body was discovered about 3:30 p.m., wrapped in blankets with rocks placed on top of it, McGrath said.
The two men on scene were later joined by the missing boy's mother and grandmother, but police could not confirm the identity of the remains as of Tuesday afternoon.
"This is a very unusual case," McGrath said, because while the small frame of the skeletal remains would be the right size for a 13-year-old boy, the state of decomposition suggested the body found had been dead for much longer.
Lt. Dan McGrath talking about the partially decomposed skeletal remains of possibly a young child. #RJnow https://t.co/Oz3JPDKXAL

— Rio L. (@riolacanlale) April 26, 2017
The boy was first reported missing to police by Child Protective Services on April 14, McGrath said.
At the scene, McGrath emphasized several times that detectives could not even immediately determine the body's race or gender.
"We peeled the blanket back and it was pretty skeletal," he added.
Still, homicide detectives are seeking more information from the family, who McGrath said has a history with Child Protective Services.
The father of the missing teen was taken into custody April 1 on a child abuse charge, "so that raises even more concern for any investigator," McGrath said.
When the missing teen's mother and grandmother arrived at the scene, McGrath said they told detectives they believed the father was behind the teen's disappearance.
McGrath confirmed that if the body is positively identified as the missing teen, his father will be looked at as a suspect.
"We could only hope that he's still alive," McGrath said of the family's missing son. "We'll spend all night out here and hope we find out that he's alive."
If the remains are not that of the missing boy, the Clark County coroner's office will provide identification once next of kin has been notified.
Contact Rio Lacanlale at rlacanlale@reviewjournal.com or at 702-383-0381. Follow @riolacanlale on Twitter.