DNA tech helps identify suspect in Las Vegas woman's 2005 killing
Updated August 28, 2018 - 11:20 pm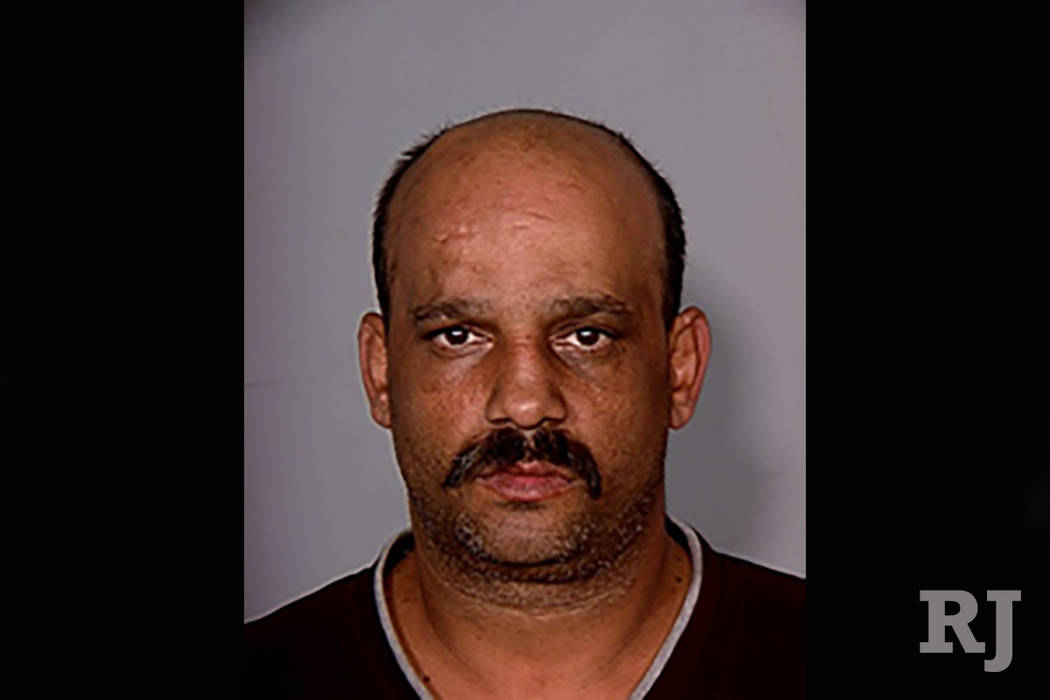 The bound body of 84-year-old Dorothy Sargent was found nearly 13 years ago in her Las Vegas home, and new DNA technology helped identify a suspect in her killing last month.
Metropolitan Police Department cold case detectives identified Dino Marks as a suspect in the case in an arrest warrant requested July 11. Using DNA from the crime scene and a newer, more sensitive testing kit, officers matched DNA and fingerprints to Marks through the FBI's Combined DNA Index System, according to the warrant issued Aug. 8.
The DNA match found June 29 was linked to Niki Guy, whose DNA was entered into the database by the California Department of Corrections in 2002. California inmate records show Marks' name as an alias, the warrant said.
Marks has been arrested twice in Las Vegas, in February 2005 and September 2006, for parole violations from California. His fingerprints and booking photos from Las Vegas matched the man under Guy's name in California, the warrant said.
Marks has not been arrested in connection with Sargent's death, but if caught he faces charges of murder and sexual assault of a person over 65. Police believe Marks is more "off the grid" than most criminals and might belong to a community of Roma, also known as Gypsies, said cold case investigator Kenneth Hefner.
The last contact Marks had with police was in 2010 in Lake County, California, Hefner said. Marks has multiple tattoos, including depictions of the Statue of Liberty and twin towers on his left arm, and a chili pepper and the word "Argentina" on his right arm.
A 'heinous' murder
Hefner, who filed the warrant, called Sargent's murder "very heinous."
"Little 84-year-old lady minding her own business," Hefner said about the woman.
When Sargent's body was found Dec. 9, 2005, her hands and feet were bound with yarn, the warrant said. Sargent lived alone in her house on the 2200 block of Isabelle Avenue, near Eastern and Stewart avenues, according to a Las Vegas Review-Journal article from 2005.
Detectives aren't sure if Marks knew Sargent or if it was a random killing.
Neighbors at the time described Sargent as friendly and as someone who kept to herself. Sargent and her husband, who died in the early 1980s, bought the Las Vegas home in 1963, according to the 2005 article.
Police were called to the house in 2005 after Sargent's son was unable to contact her for a few days, the article said.
The Clark County coroner's office determined Sargent died from asphyxia, or suffocation, the warrant said.
Her killing happened "almost exactly between the two dates of Marks' Las Vegas arrests" for the California parole violations, the warrant said.
A robbery report from June 26, 2006, also lists Marks as a suspect, the warrant said. Marks knocked on the door of an acquaintance in his apartment complex, and when a 16-year-old girl let him into the apartment, he punched her and demanded money, the warrant said.
Marks tied the girl's wrists with a cord and groped her before stealing money and her phone, the warrant said.
DNA breakthroughs
The new DNA kits used to identify Marks were not available until late 2017, the warrant said. Before that, the crime scene DNA was only eligible to be entered into a state database.
Hefner said DNA is becoming more accurate with larger databases for police to search through.
"It's easier for the lab to develop a workable profile than it was in the past," he said. "Now we're able to capitalize on the increasing database that grows every day."
Contact Katelyn Newberg at knewberg@reviewjournal.com or 702-383-0240. Follow @k_newberg on Twitter.