Las Vegas security guard, 21, remembered as a hero at funeral
October 12, 2017 - 5:09 pm
Updated October 12, 2017 - 9:39 pm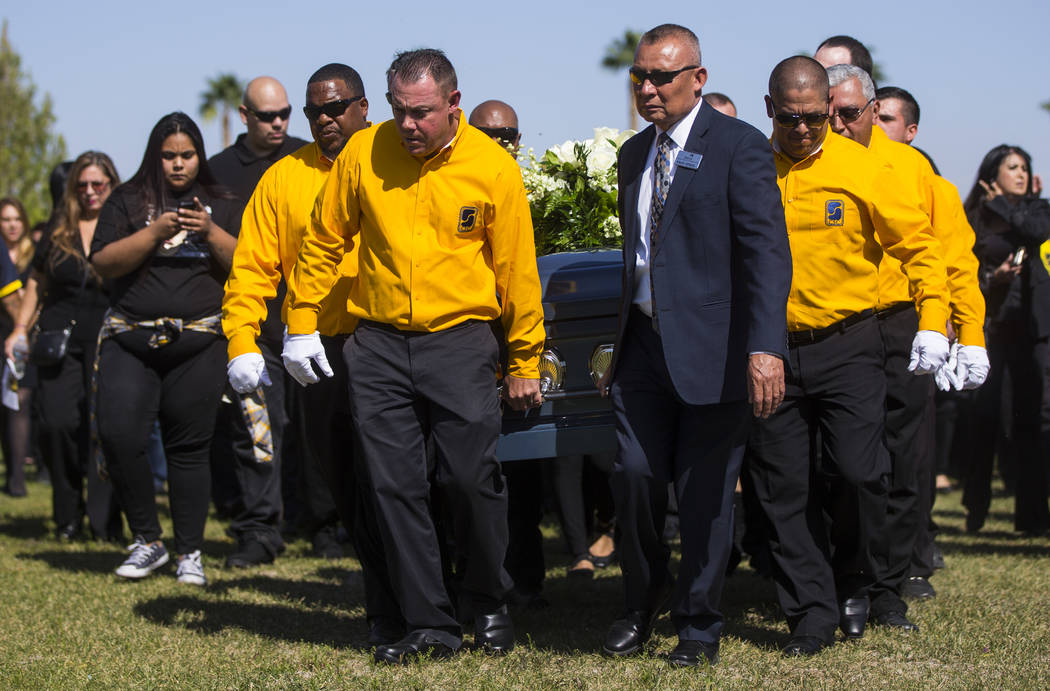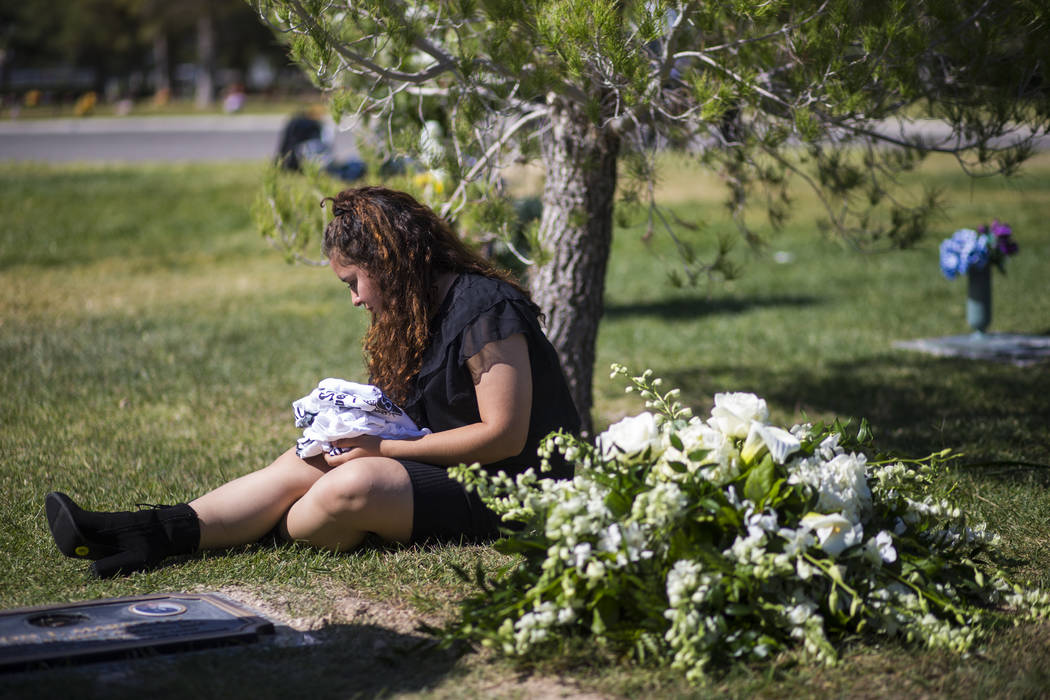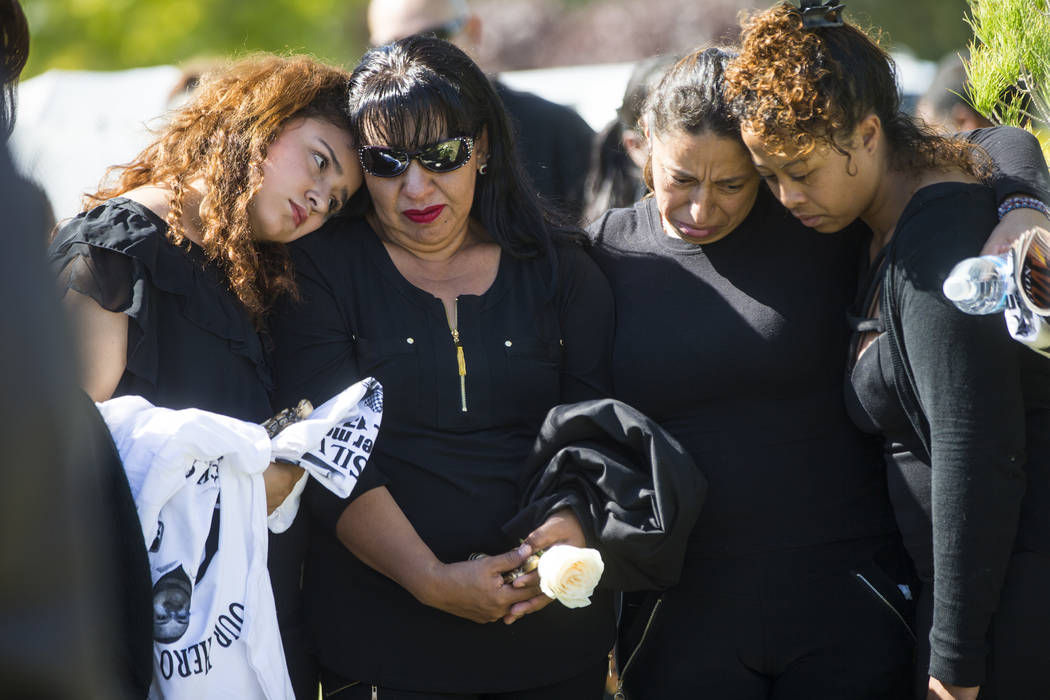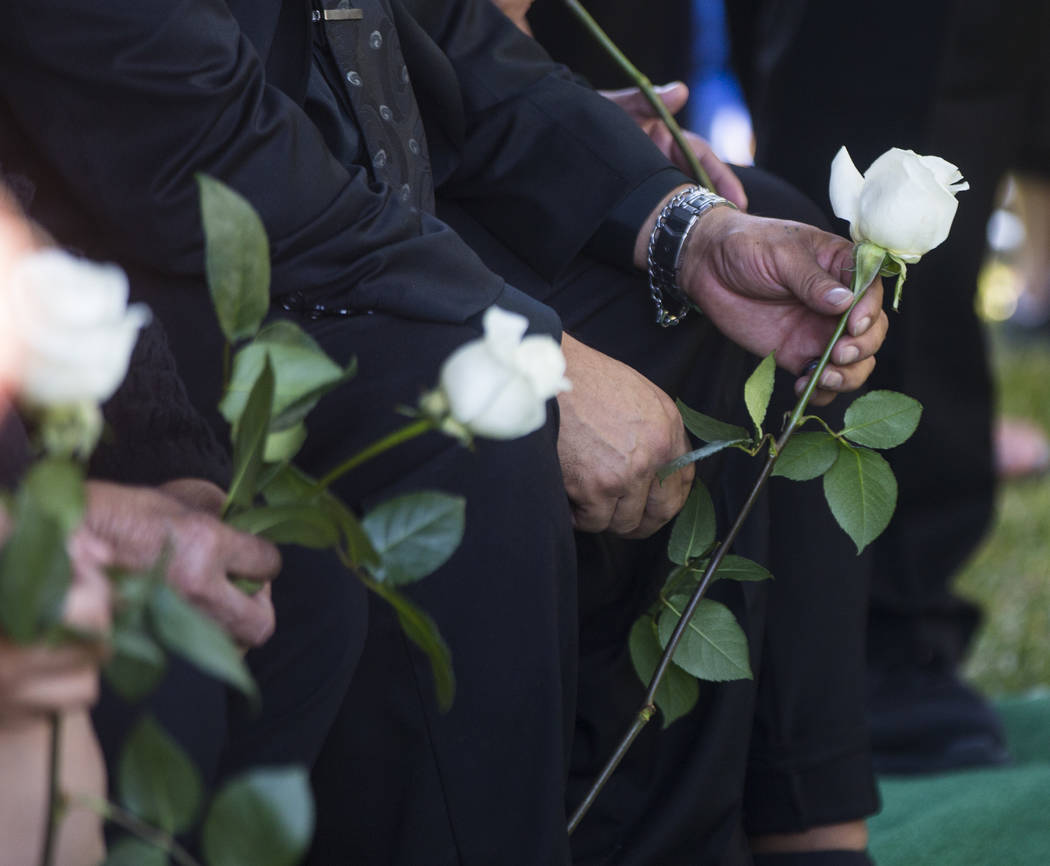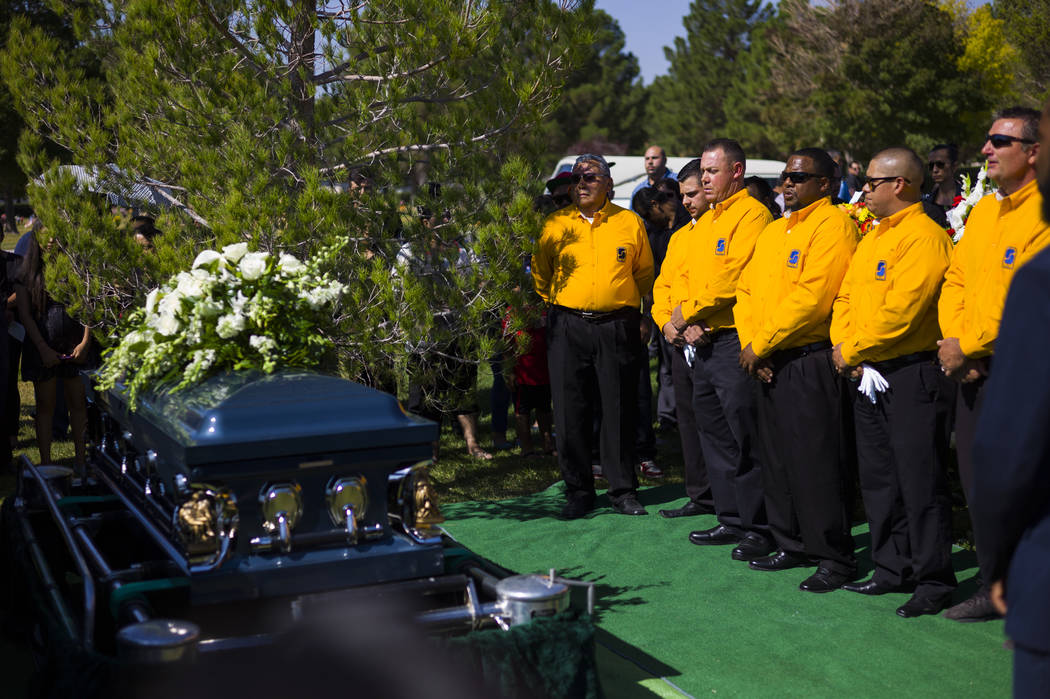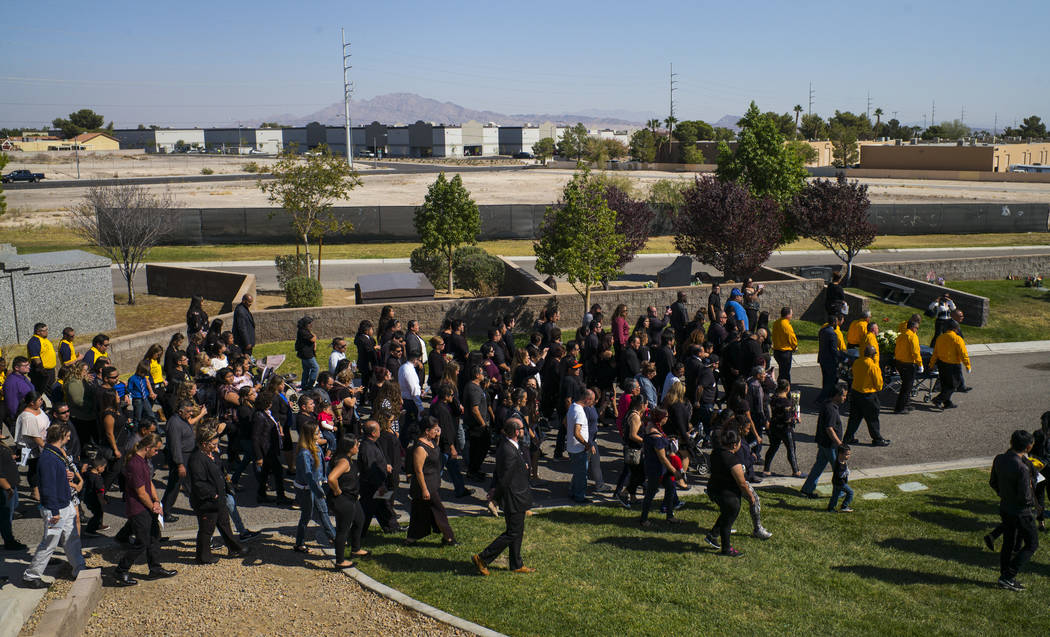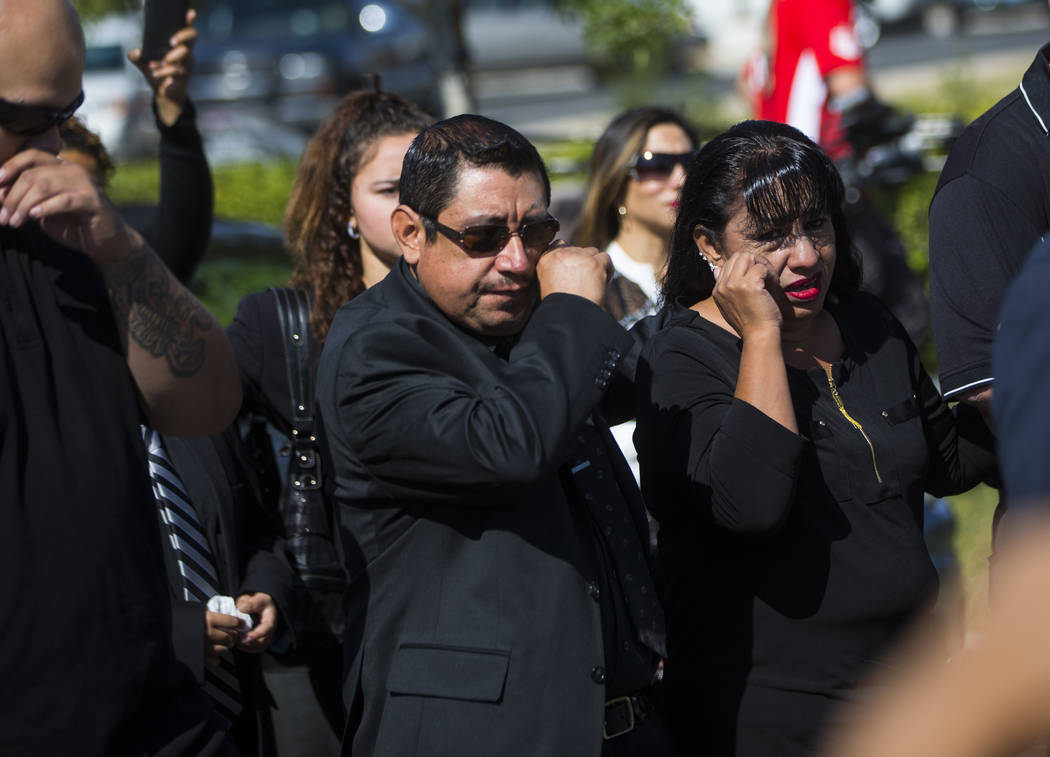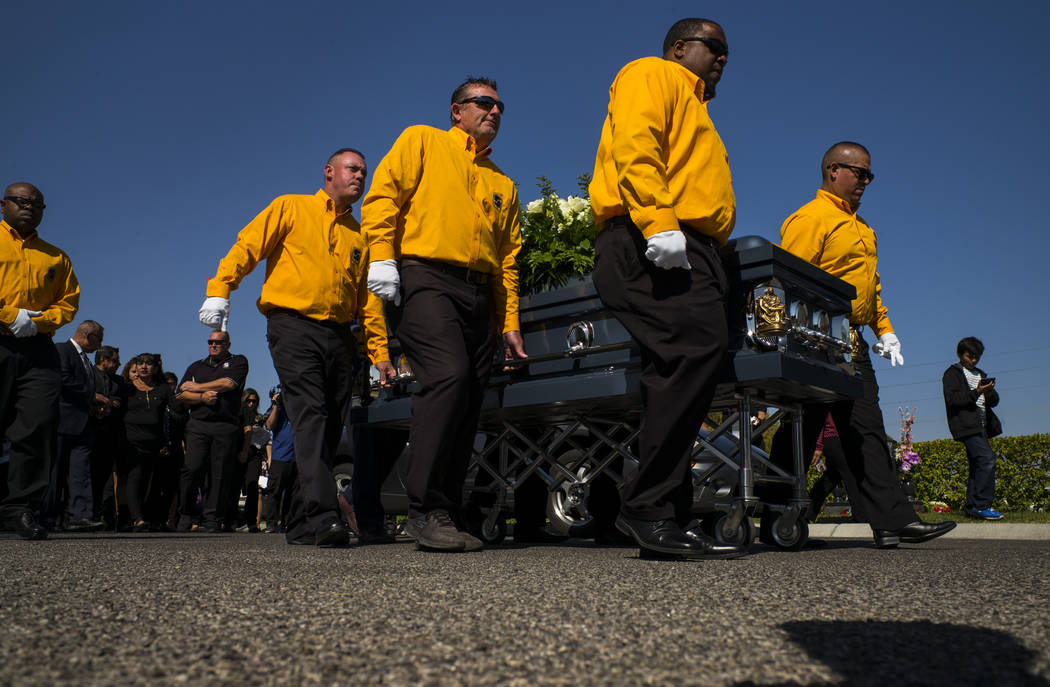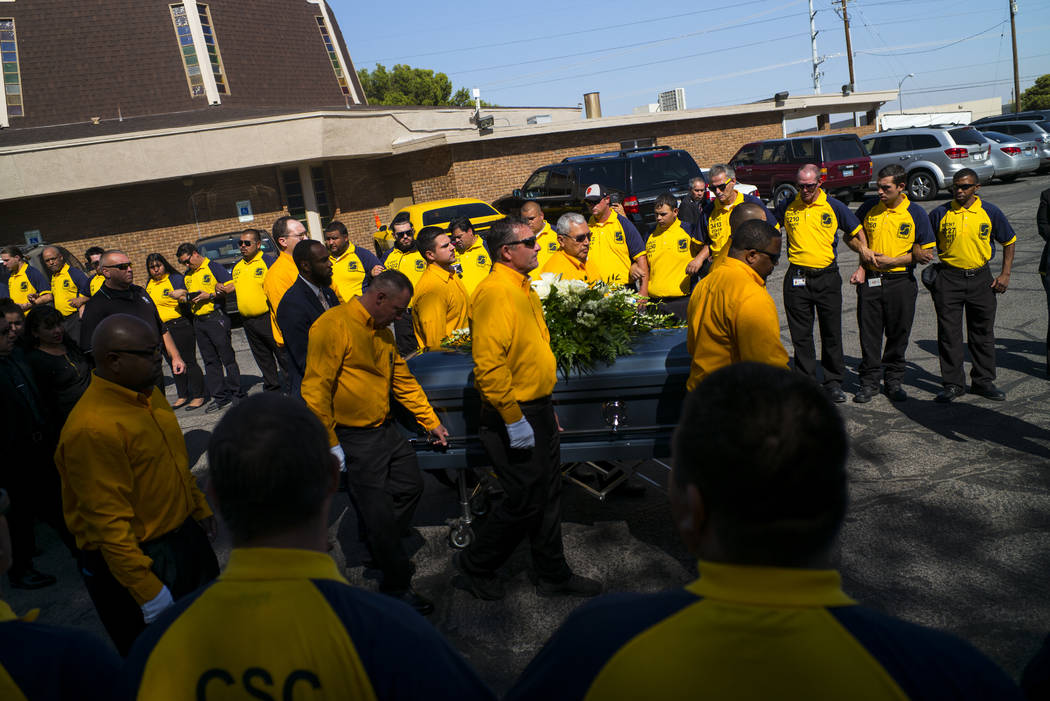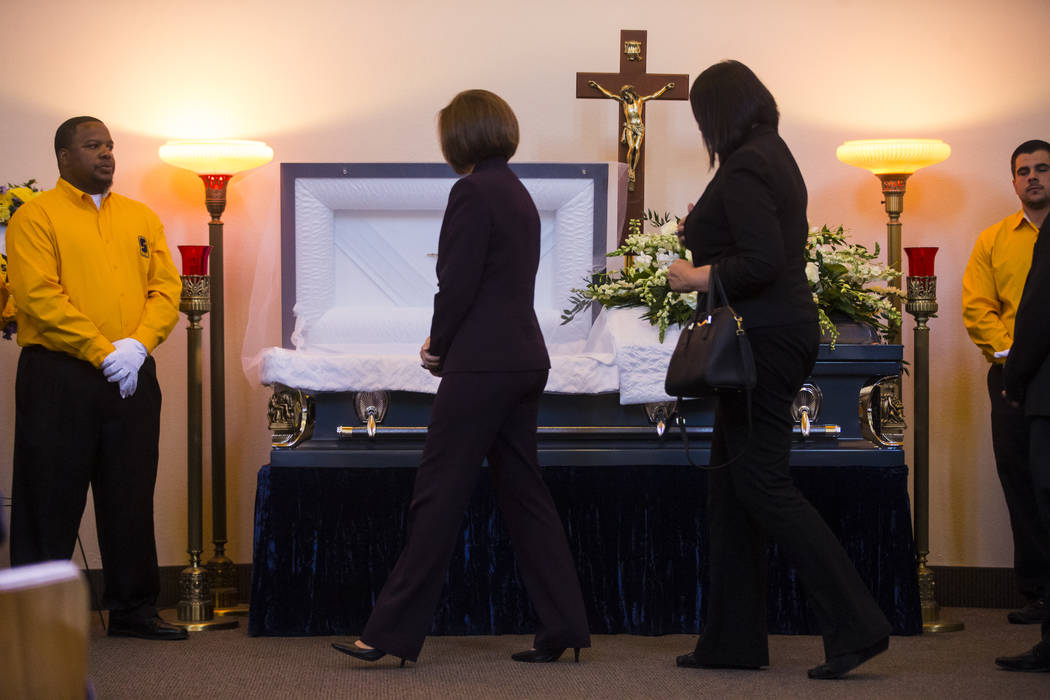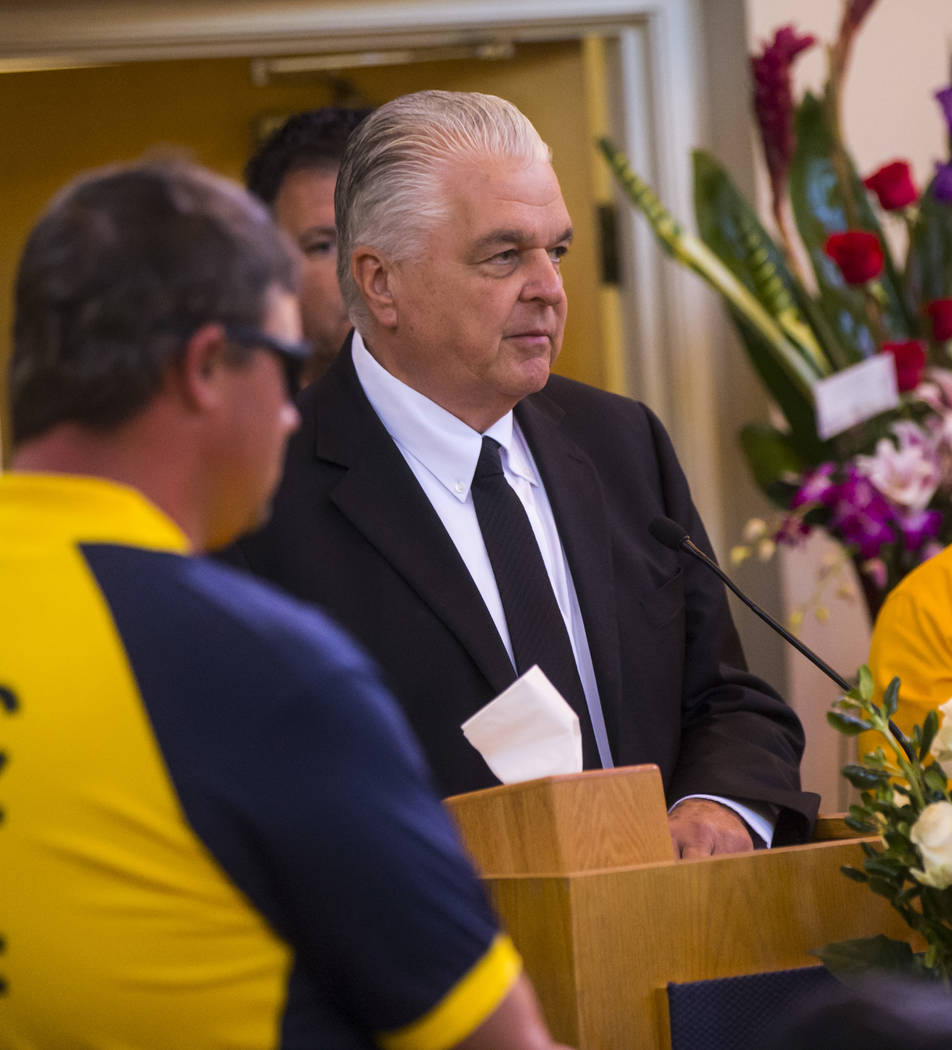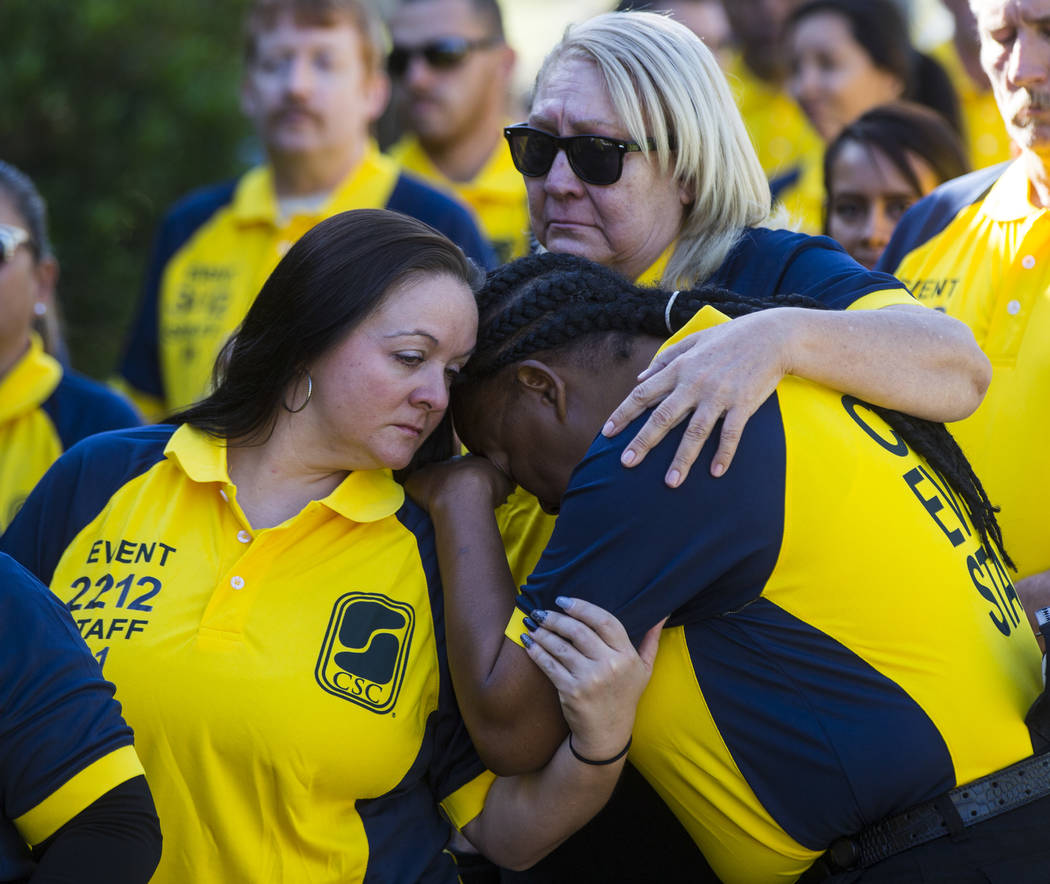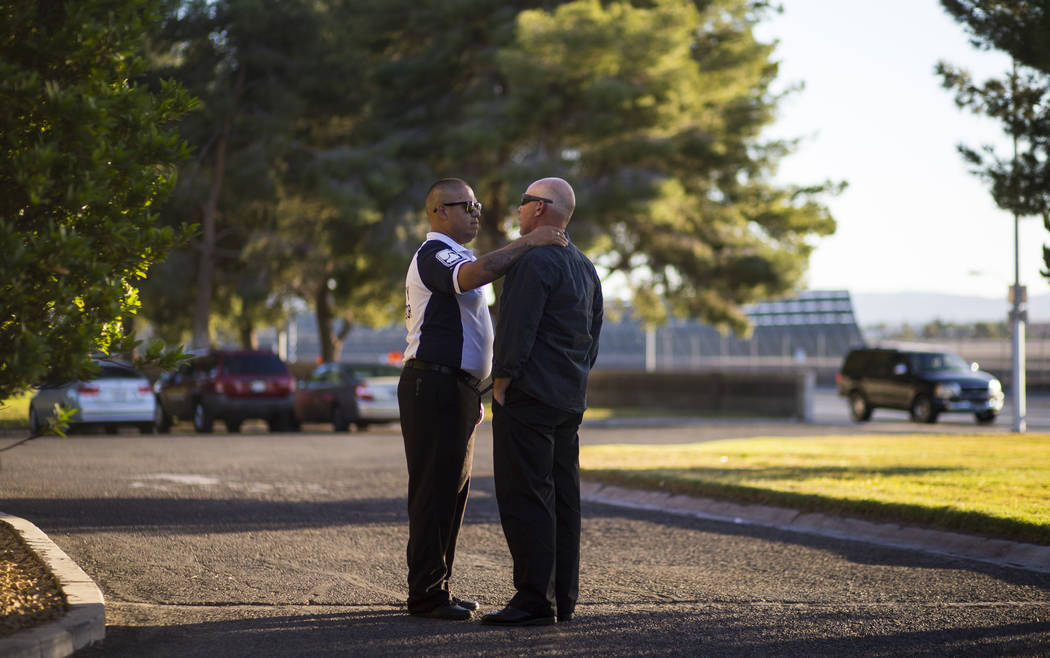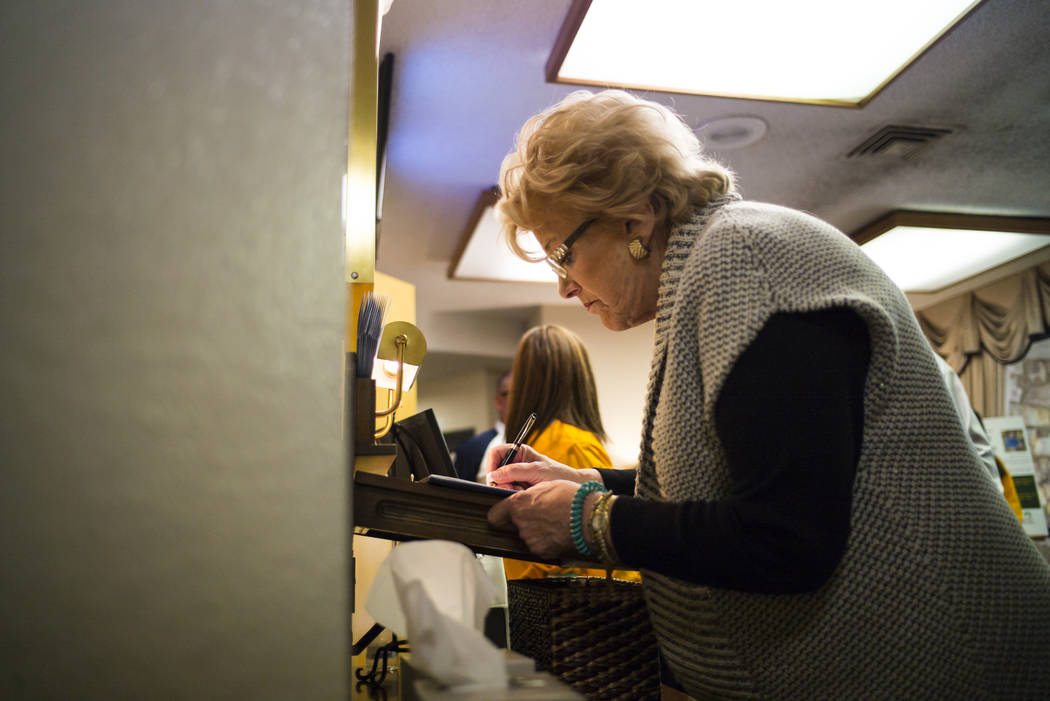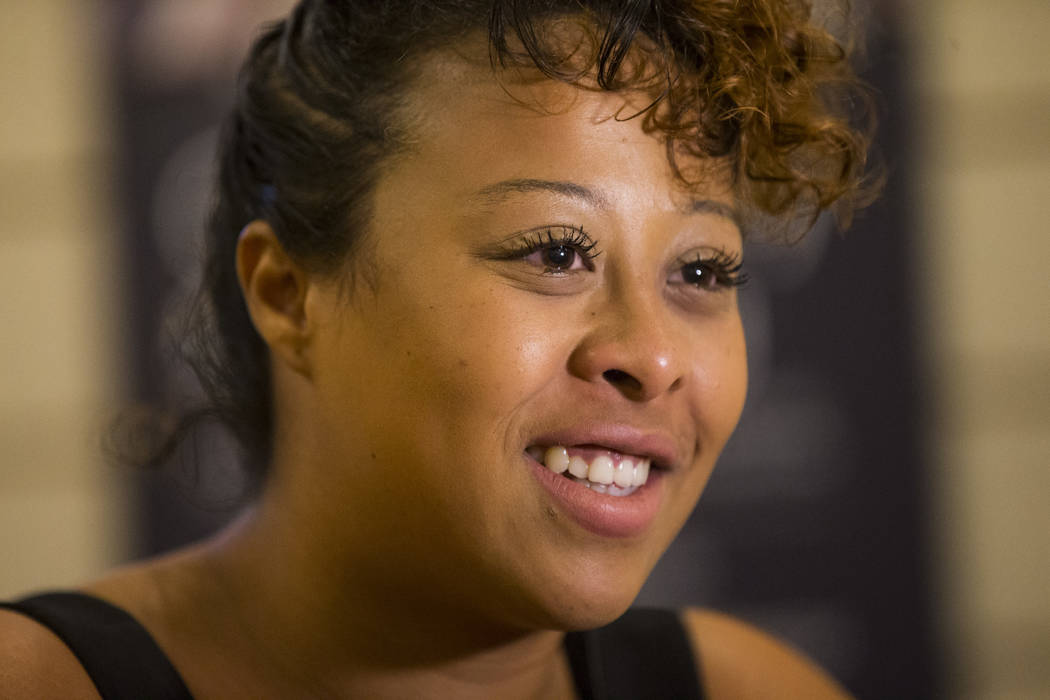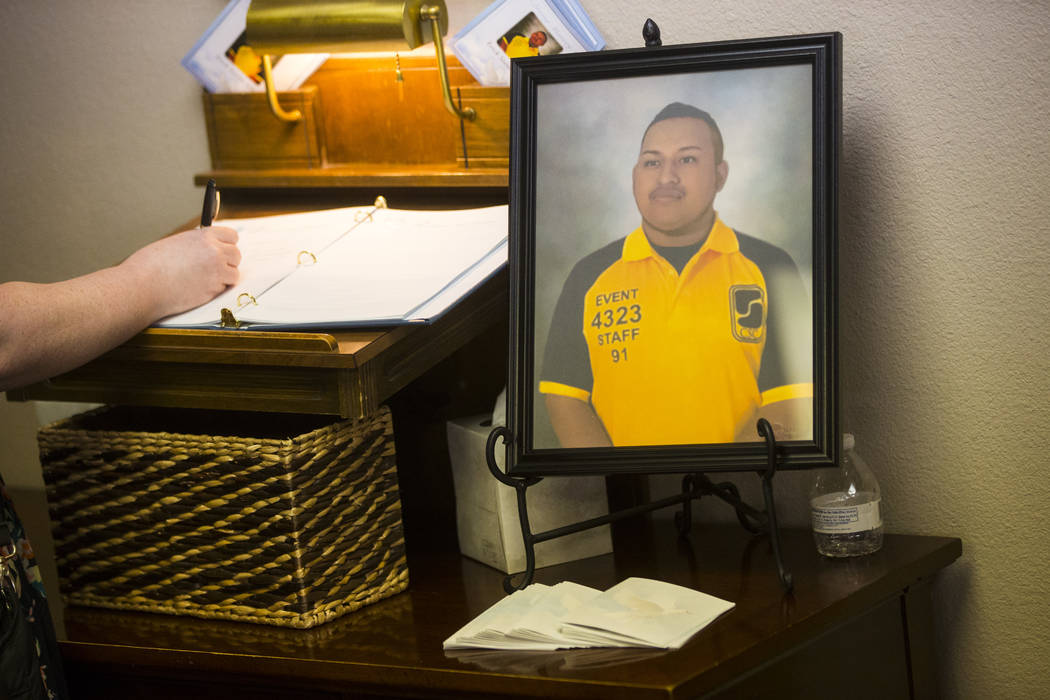 It was not out of Erick Silva's character to help others.
Whether they needed a ride or food, 21-year-old Silva would show up with a smile on his face.
So it was no surprise that on Oct. 1, Silva — a security guard stationed at the front of the stage during the Route 91 Harvest festival — sprang into action when shots began firing into the crowd.
The Las Vegas High School graduate and aspiring police officer began helping people climb over a barricade and toward an exit as the massacre unfolded, claiming 58 lives.
"He died a hero," Silva's mother, Angelica Cervantes, told the Las Vegas Review-Journal in Spanish at his funeral Thursday. "He's going to be watching over us all."
She wasn't alone in her thoughts.
Hundreds gathered Thursday morning to pay their respects to Silva, who was buried at Davis Memorial Park in Las Vegas. One after another friends and family members spoke about how valiant he was.
Silva's best friend, Tylaicha Price, fought back tears as she recalled driving through the city with Silva and passing out water bottles to homeless people.
"It wasn't out of character for Erick to put others before himself," Price said. "He liked seeing people happy. It was part of his magnetic personality."
With tears streaming down her face, Gina Argento, office manager for the Las Vegas branch of Contemporary Services Corporation security, said Silva was great at his job.
"Erick was humble and pure — he was real," Argento said. "He never let us down."
Dozens of CSC security guards stood between the aisles of the packed chapel wearing their yellow shirts and bowing their heads in remembrance.
Co-workers Jamika Washington and Chandra Bridges remembered Silva's "fleek eyebrows and goofy personality."
"He was very funny," Washington said. "He was always cracking jokes and making us smile — no matter how tired he was."
U.S. Sen. Catherine Cortez Masto and Clark County Commissioner Steve Sisolak were among the dignitaries who paid their respects.
"Without him and people like him, Las Vegas could not be the entertainment capital of the world," Sisolak said. "When the story of 1 October is written in books, Erick's bravery will be passed on. He has eternal life in heaven and eternal life here in Las Vegas."
On Wednesday, CSC official Jay Purves called Silva "a shining star" and noted that he recently talked to him about a promotion to full-time supervisor. He said a new officer training center will be named after Silva.
Silva is survived by his mother, Angelica Cervantes, stepfather Gregorio de la Rosa, and siblings, Arturo, 11, Chantal, 16, Luis, 23, Alex, 23, Gregory, 26, and Daisy, 27.
Contact Sandy Lopez at slopez@reviewjournal.com or 702-383-4686. Follow @JournalismSandy on Twitter.