Las Vegas Valley saw 5 deadly shootings this weekend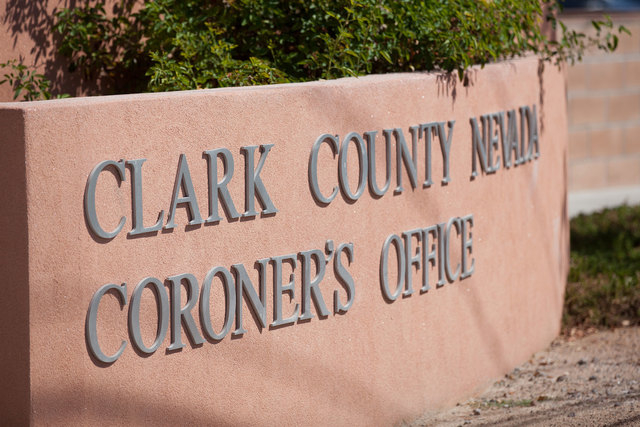 Police agencies are investigating five separate deadly shooting incidents that occurred over the weekend.
Late Sunday night, police were investigating a sixth shooting in the 1600 block of Patriot Street, and a seventh shooting near Sequoia Avenue, but had no details on whether anyone was injured. Police are still investigating as the incident is "dynamic," Metro Lt. Jeff Goodwin said.
Angelo Barboza, 15, was killed in a shooting early Saturday morning near the Hollywood Recreation Center, 1650 S. Hollywood Blvd.
More than 50 rounds were fired in a gunfight and stabbing that left Barboza dead and four others injured. A juvenile has been arrested, facing a murder charge, for Barboza's shooting, Las Vegas police said.
The shootings and stabbing occurred at two separate locations — in the 5700 block of Pavot Court and in the 5800 block of Pacific Shores Drive — shortly after a fight broke out at the Hollywood Recreation Center, the Metropolitan Police Department said. It is unclear what led up to the fight— or what escalated it to gunfire and stabbing.
Other shooting investigations include:
■ Las Vegas police are searching for a suspect in southeast valley shooting that left a man dead Saturday evening.
Around 7 p.m., officers responded to the 1000 block of Aspen Valley for reports of a shooting. Officers arrived to find a man in the street suffering from apparent gunshot wounds. He was taken to Sunrise Hospital and Medical Center, where he was later pronounced dead.
The investigation indicates the man and the suspect were arguing in the street. The suspect then pushed the man to the ground and shot him several times with an assault-style rifle. The suspect is described as a Hispanic man who fled the area in a newer maroon-colored sedan.
■ North Las Vegas police officers are investigating the shooting death of a 24-year-old man found Sunday morning in a home on the 2400 block of Page Street.
Police responded to the report at about 12:30 a.m., said Ann Cavaricci, North Las Vegas police spokeswoman. When they arrived, they found the man dead inside a home.
An investigation suggests an argument involving multiple people outside the residence preceded the shooting, Cavaricci said. No suspects are in custody, but the shooting does not appear to be a random act of violence, she said.
■ An early morning fight escalated into a shooting that left one man dead Sunday morning, according to Las Vegas police.
Officers responded to the 4500 block of Carriage Park Drive, near Mountain Vista Street and East Vegas Valley Drive, around 3:45 a.m. and found a white man with apparent gunshot wounds by a vehicle at an apartment complex in the 2800 block of Wheelwright Drive.
The man was pronounced dead on the scene. A preliminary investigation indicates the man was inside his vehicle with three other people when three unknown black men approached, police said.
After a brief conversation, a fight took place involving a firearm inside the vehicle. The fight escalated quickly when one of the suspects approached the man and shot him multiple times. All three suspects fled the scene and are at large, police said.
The incident may be narcotics-related, police said.
■ Las Vegas police are investigating a fatal shooting that occurred Sunday afternoon in an east valley neighborhood.
Two groups argued at the 4500 block of Dromedary Way at the Liberty Village Apartments near North Nellis Boulevard and East Cheyenne Avenue, Metro Lt. Jeff Goodwin said.
Several shots were fired, Goodwin said; at least two people were shot, though homicide detectives have since found more victims. Two were taken to University Medical Center, where one was pronounced dead; the other has serious injuries, Goodwin said.
Anyone with additional information on these cases is urged to call Crime Stoppers at 702-385-5555.
Contact Jessica Terrones at jterrones@reviewjournal.com and 702-383-0391. Find her on Twitter: @JessATerrones