Man booked in fatal stabbing of mother in northwest Las Vegas
Updated May 15, 2023 - 12:15 pm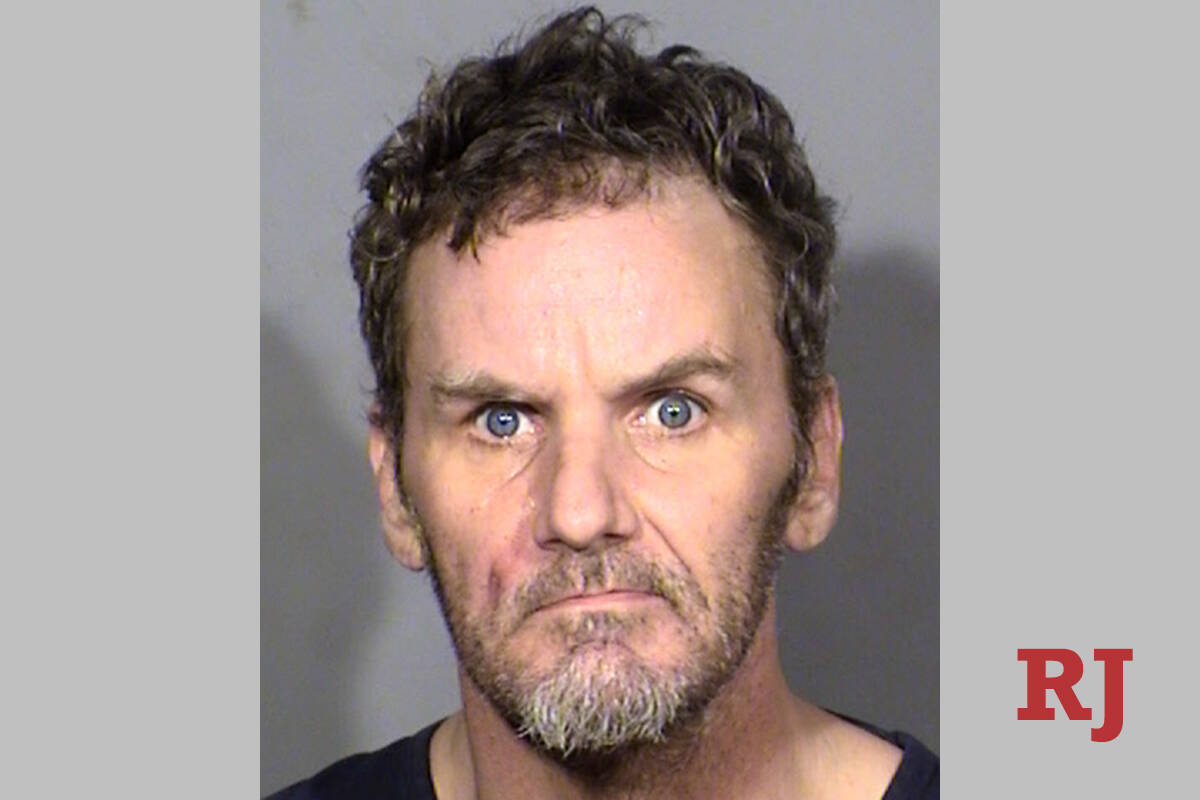 A man was arrested Sunday after police said he killed his mother in northwest Las Vegas.
Aaron Michael Cooney, 49, was booked on one count of murder.
Police were initially called at 6:25 a.m. Sunday on the 6100 block of Caprino Avenue, near North Jones Boulevard and West Smoke Ranch Road, where a woman was found stabbed to death in the backyard.
Metropolitan Police Department reports show an arrest was made at the scene.
The woman, who police said was stabbed multiple times, had not been identified by the Clark County coroner's office as of Monday morning.
In prior cases, Cooney also was identified as Aaron Michael Carabas, according to Las Vegas Justice Court records.
In 2003, he pleaded guilty to petit larceny and was sentenced to counseling. He pleaded guilty to domestic battery in 2014, and in 2018 he was sent back to Lakes Crossing after he was charged with kidnapping and grand larceny, but was found incompetent to stand trial.
Cooney was held without bail on the murder charge after an initial appearance Monday morning, and he is scheduled to appear in court again Wednesday.
Contact Sabrina Schnur at sschnur@reviewjournal.com or 702-383-0278. Follow @sabrina_schnur on Twitter.