Man found stabbed to death in Henderson home was former UNLV professor
December 15, 2016 - 6:51 pm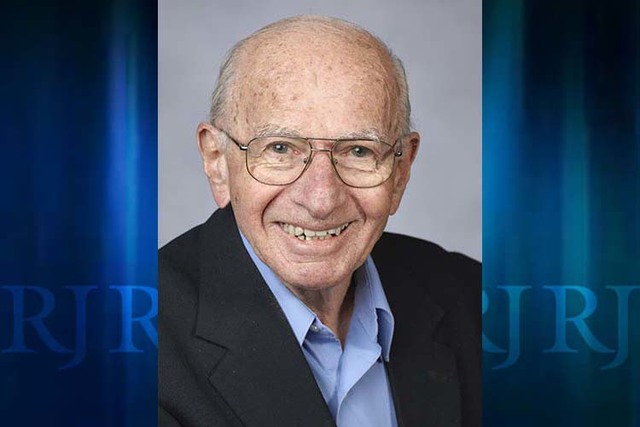 Leroy Pelton was a staunch advocate for child welfare reform and spoke up for society's most vulnerable, including the poor and homeless.
As a professor at the UNLV school of social work, Pelton once identified dire problems at the Clark County Department of Family Services in a report where he suggested alternatives that focused on prevention, rather than hiring more caseworkers or developing more foster homes.
Pelton, 76, was found dead from multiple stab wounds in his Henderson home on Saturday. The Clark County coroner ruled his death a homicide.
A former student of his, Joe Sacco, said Pelton made an impact on him as soon as they met.
"Anytime there was an opportunity to speak on behalf of people without a voice, he was there," Sacco said. "He was very critical of Child Haven. In part, because of his criticisms, we've seen an improvement in our child welfare system here in Nevada."
Pelton was a professor emeritus at UNLV and had been a faculty member since 1997, according to the university's website. He retired in 2013, a UNLV spokesman said.
Sacco and Pelton previously worked together on a street newspaper called the Forgotten Voice — a publication, Sacco said, that gave a voice to the homeless.
"He was a mentor of mine," Sacco said. "He really showed me, through his own actions, how you can be heard without raising your voice, how you can be effective in backing up arguments with facts and figures."
Pelton's body was discovered when Henderson police performed a welfare check at his home in the 2500 block of Swans Chance Avenue, near Sunridge Heights Parkway and Sandy Ridge Avenue. He had not been seen or heard from since early November.
"We are shocked and saddened by the news of the passing of Professor Emeritus Leroy Pelton," UNLV said in a statement Thursday. "He was well respected both on campus and in the community, and he will be missed dearly. Our sincere condolences go out to his family and friends, his former colleagues, and the many students he taught during his tenure."
Sacco said he doesn't think anything Pelton has said or done would have created hostility toward him. He described Pelton as "peaceful in his approach."
"I'm hoping police will find the person who did this to Dr. Pelton," Sacco said. "If not, myself and others are getting organized to do our own investigating."
Contact Natalie Bruzda at nbruzda@reviewjournal.com or 702-477-3897. Follow @NatalieBruzda on Twitter. Contact Max Michor at mmichor@reviewjournal.com or 702-383-0381. Follow @MaxMichor on Twitter.