Man gets life sentence for 2013 murder in Las Vegas apartment
Updated February 1, 2019 - 4:42 pm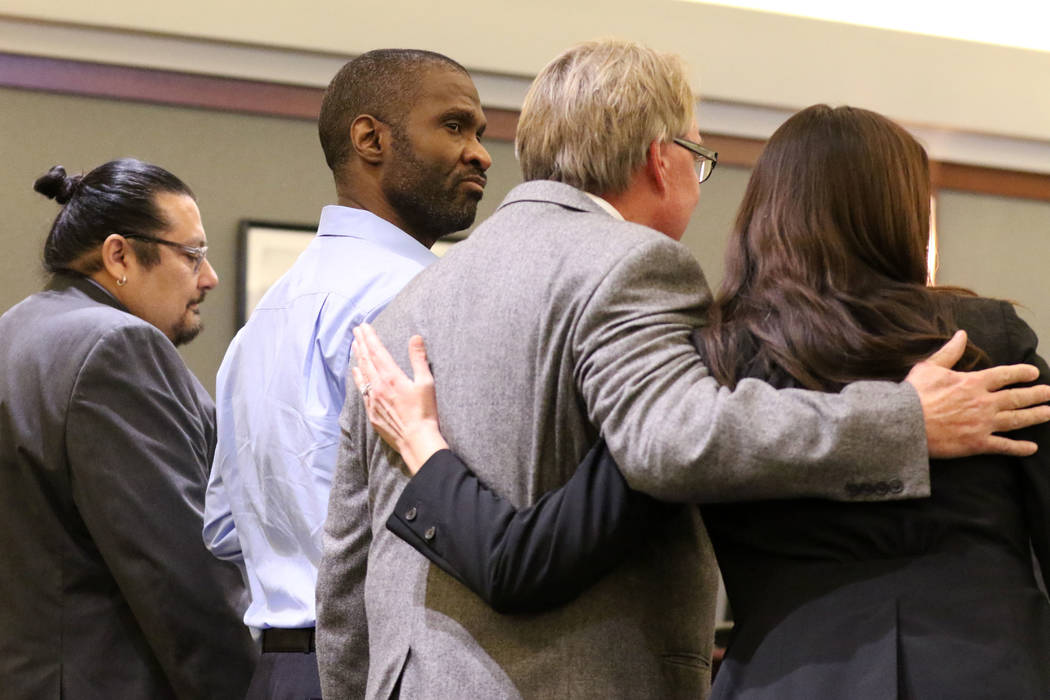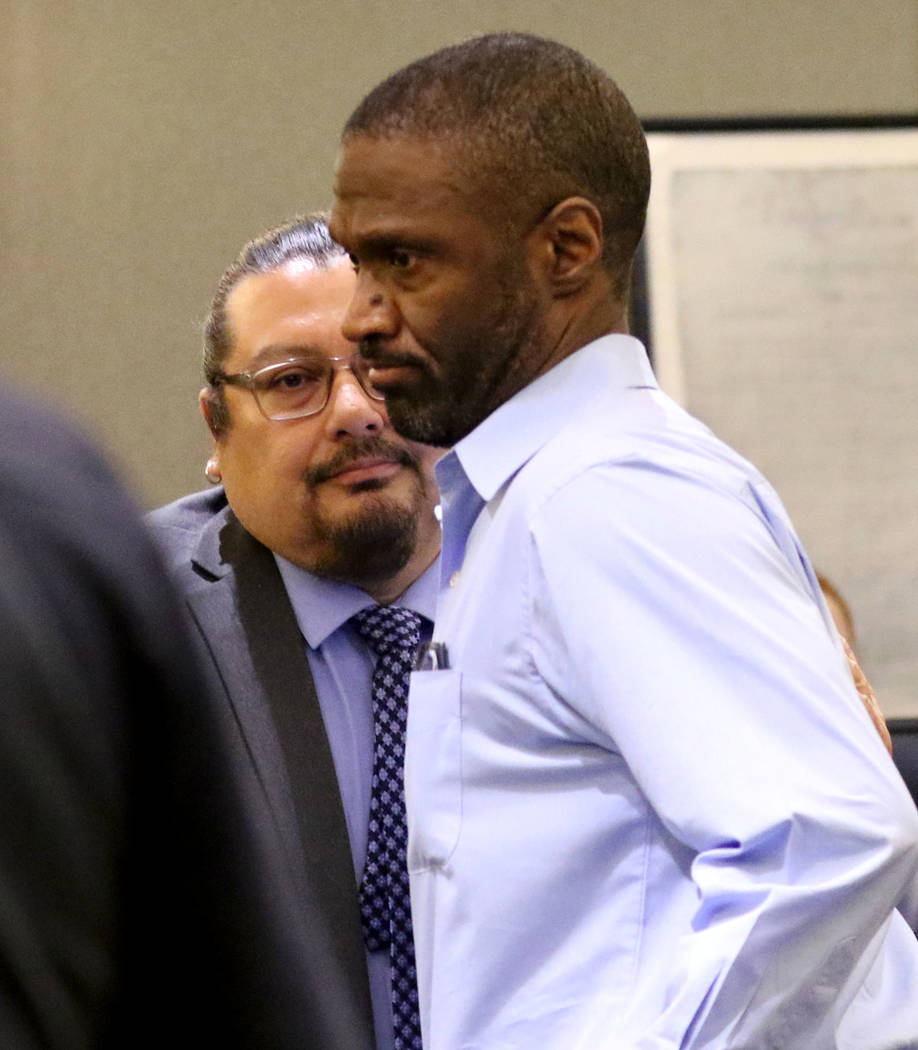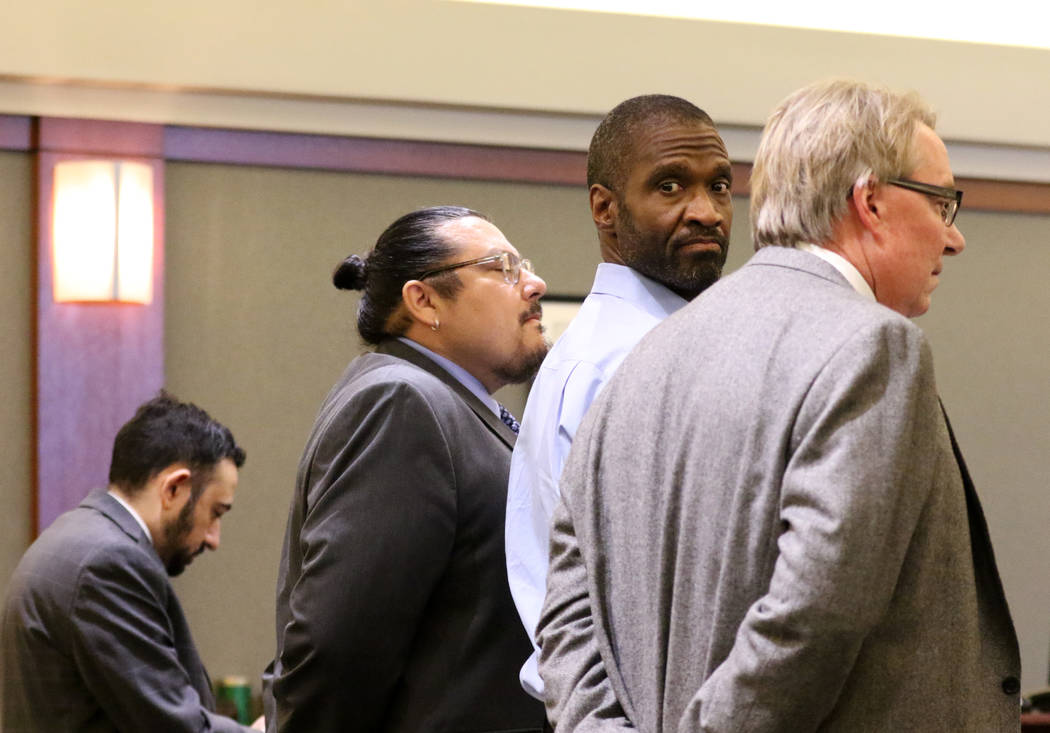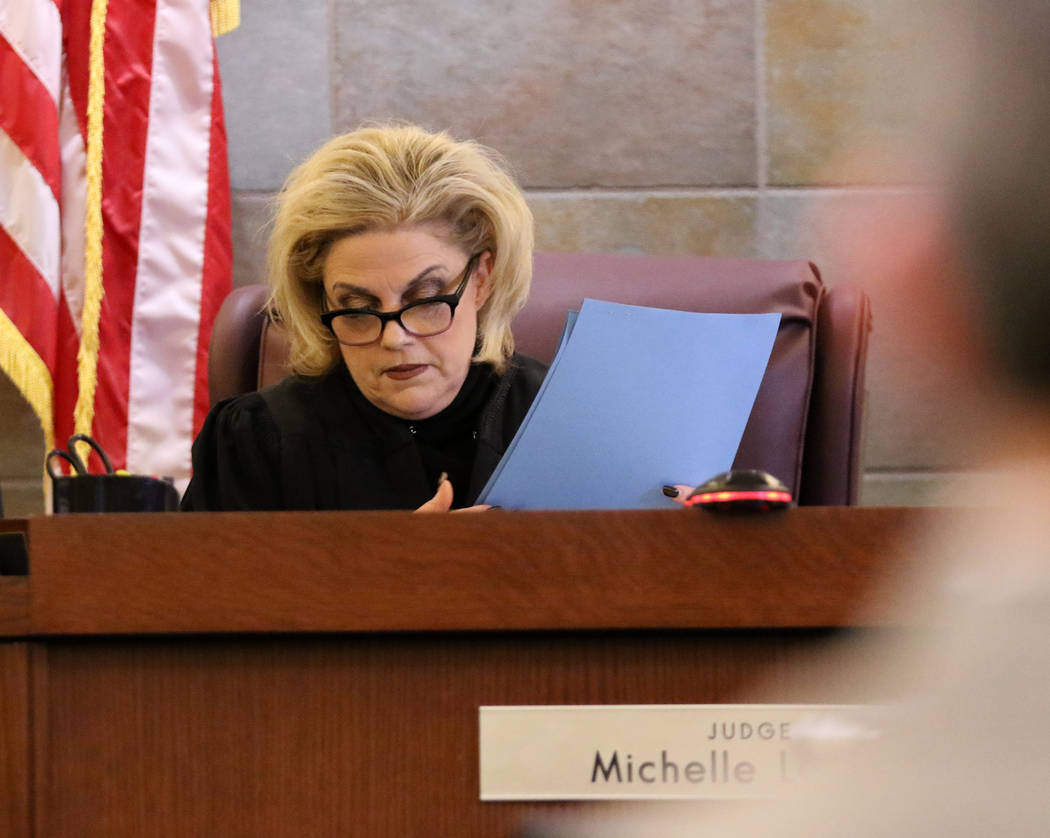 Emilio Arenas, who tortured and killed a man in an east Las Vegas apartment, was sentenced Friday to life in prison without the possibility of parole, as jurors spared him from capital punishment.
Prosecutors said Arenas, convicted by the same jury of first-degree murder in the 2013 slaying of 50-year-old Carl Simon, had stuffed the victim's body in a suitcase, which was submerged in a bathtub as Arenas sang along to the Ozzy Osbourne song "Crazy Train."
One of Arenas' co-defendants, Peyton Hemingway, 42, was found guilty of second-degree murder last week and awaits sentencing.
The panel of 10 women and two men found that three aggravating factors — a prior felony, along with the kidnapping and torture of Simon — in Arenas' conviction outweighed 25 mitigating factors.
That finding allowed the jury to impose a death sentence, but the panel opted for the life sentence.
The mitigating circumstances that the jury considered included Arenas' exposure to racism as a child, drug and alcohol addictions, a brain injury and troubled family relationships.
"This case should never have been a death penalty case to begin with," defense attorney Charles Cano said after the sentence was handed down. "It was very contentious in the trial phase. Although we were disappointed with the verdict there, we were glad that the jury was able to see that this wasn't a death penalty case."
Prosecutors Giancarlo Pesci and Christopher Hamner said they were grateful for the verdicts.
"The most important thing right now is that's a sentence that will make sure he's never out in the community again," Hamner said.
Prosecutors said the slaying of Simon took hours. He was punched, kicked, whipped, stabbed with scissors and bound with electrical tape.
Arenas and Hemingway attacked Simon in a room after they accused Simon of stealing money intended for buying drugs, prosecutors said.
Simon's remains were found in a dumpster 6 miles from the Budget Suites at 4855 Boulder Highway, near Flamingo Road, where he was killed.
Theresa Allen, who was with the men at the time of the killing, testified against Arenas and Hemingway. She has pleaded guilty to second-degree murder and also awaits sentencing.
Contact David Ferrara at dferrara@reviewjournal.com or 702-380-1039. Follow @randompoker on Twitter.