Man waits for release in Vegas killing after 3 trials, 1 plea deal, 6 years in prison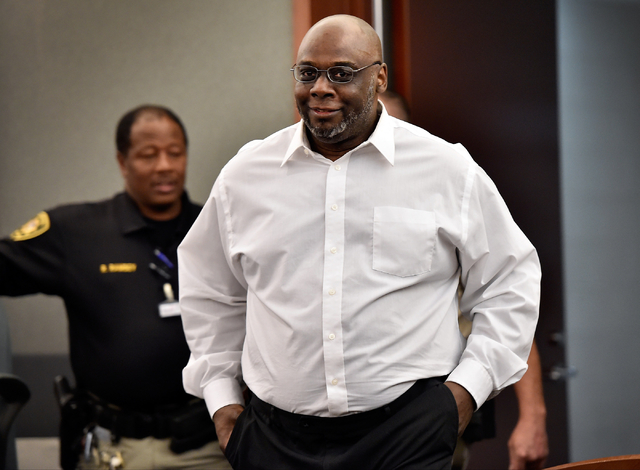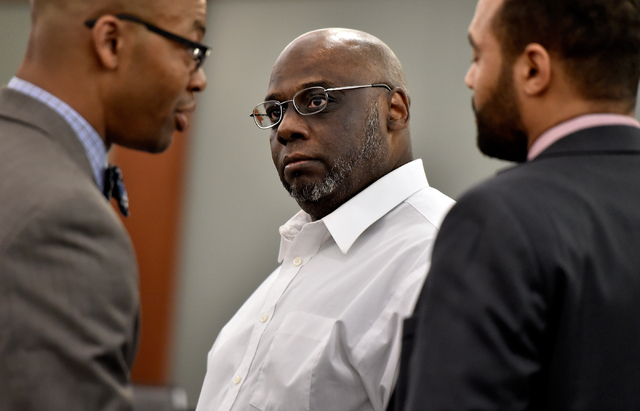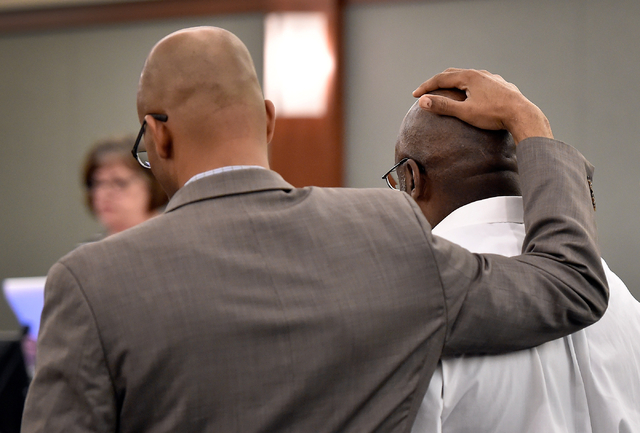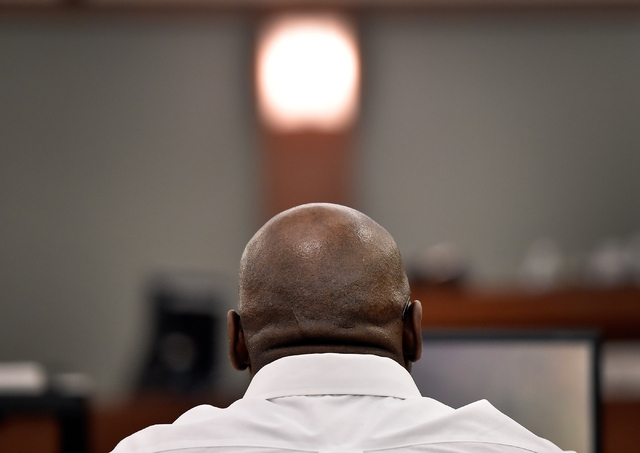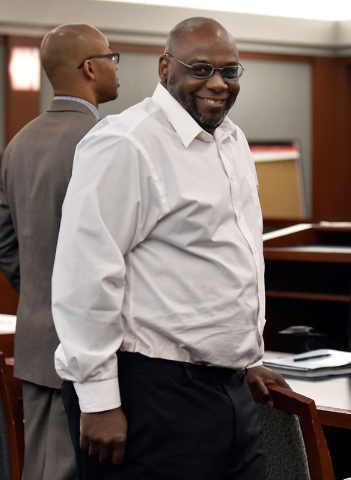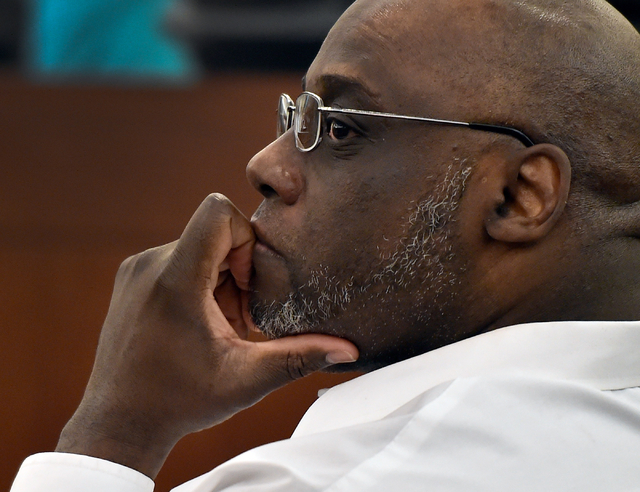 Billy Ray James, who went to trial three times for the same killing, has accepted a plea bargain and been sentenced to a maximum of four years in prison.
But James, 47, already has spent more than six years behind bars in the death of 60-year-old Willie Henderson.
On Monday, James remained at the Clark County Detention Center, and it could be up to two more weeks before he's released.
Since he was given a prison term, James must be processed through the Nevada Department of Corrections, according to lawyers involved in the case.
Defense attorney Jonathan MacArthur said authorities were working to expedite James' release.
James pleaded guilty last week to involuntary manslaughter under what's known as the Alford decision. By entering a so-called Alford plea, he was required to admit only that prosecutors had enough evidence to prove the charge.
He had rejected previous offers to plead guilty to other charges, MacArthur said.
Chief Deputy District Attorney Megan Thomson, who tried the case three times, declined to comment on the negotiation.
MacArthur had argued that, in rejecting James' claim of self-defense, police pursued a theory of the killing that did not add up.
"There's a danger in developing a theory of criminal liability, then cherry-picking facts and then developing a theory that explains all of those facts," MacArthur said. "I was proud that we were able to right the ship, at least get it turned around and moving in the proper direction."
In April, James was convicted of first-degree murder, but a judge declared a mistrial after learning that jurors reviewed evidence that they were not supposed to see.
Six months earlier, a different jury was deadlocked 11-1 in favor of acquittal.
James first was convicted of first-degree murder in 2012, but that verdict was reversed after the Nevada Supreme Court determined that detectives had questioned James after he asked for a lawyer and invoked his right to remain silent.
At trial, James testified that Henderson pointed a gun at him during a quarrel. He told jurors that he tried to wrest the gun away, and it went off when the men fell into a recliner inside Henderson's home.
Prosecutors argued that the death, which occurred in January 2010 in North Las Vegas, was premeditated murder.
Henderson's ex-wife and other witnesses testified that he did not own the .25-caliber pistol that delivered the fatal shot.
Prosecutors said crime scene photos show no signs of a struggle, and security camera video shows James kicking in the home's back door and later leaving without seeking help for Henderson.
Henderson, who was legally blind and walked with a cane, was shot in the back of the head.
The Supreme Court said it sent the case back to the trial court after the 2012 conviction because James, in a motion to suppress damning statements from three interrogations over 36 hours, argued that his statements were involuntary and that detectives minimized the significance of Miranda warnings.
""Such warnings must be given before a custodial interrogation to inform the detained person that he has the right to remain silent, the right to consult with an attorney, and the right to have an attorney present during questioning.
The high court noted that James was barefoot when taken into custody, had taken anti-psychotic medication, was incoherent and told police what he thought they wanted to hear so they would leave him alone.
Contact David Ferrara at dferrara@reviewjournal.com or 702-380-1039. Find @randompoker on Twitter.
RELATED:
Hung jury in re-trial of North Las Vegas murder case
Murder case tried three times headed for mistrial, judge says
Judge declares mistrial after man's third trial in North Las Vegas murder case