Prosecutors to seek death for man accused in death of 3-year-old daughter
January 24, 2017 - 7:10 pm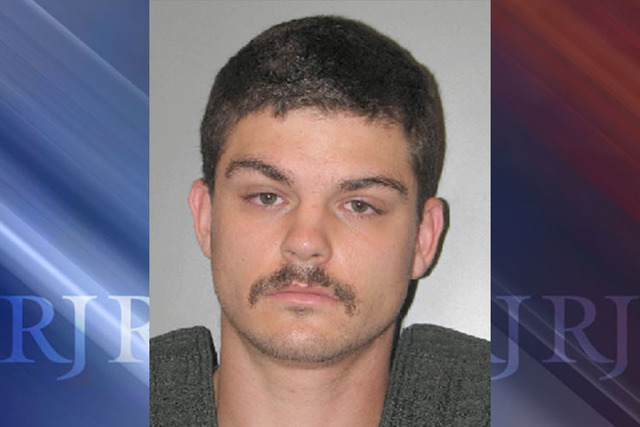 Prosecutors intend to seek the death penalty against a 23-year-old man charged in the beating death of his young daughter.
Along with murder, Justin Tom Bennett faces dozens of counts of child abuse in connection with what prosecutors described as more than 18 months of torture on the 3-year-old, who died from a blow to the chest so severe that it damaged her heart, as well as his 4-year-old daughter.
The choice to seek capital punishment was made Tuesday afternoon by the district attorney's death penalty committee shortly after a meeting with Bennett's defense lawyers.
Prosecutors declined to comment on the decision.
Deputy Public Defender Joseph Abood said "there is no evidence this young man intended to kill his daughter. By seeking the death penalty, they're ensuring substantial costs to the taxpayers of hundreds of thousands of dollars, years of litigation and in the end, this young man will never be executed, even if a jury sentences him to death."
Nevada has not executed anyone since 2006, and officials with the Department of Corrections acknowledged late last year that they could not obtain the necessary drugs to carry out executions.
An indictment against Bennett details some of the abuse the girls suffered. He would hit and kick them, throw them against a wall, force feed them hot foods, cover their mouths and plug their noses, court documents state. In one instance, Bennett sliced open one girl's unhealed head wound.
Chief Deputy District Attorney Jacqueline Bluth said the younger girl, Abygaile, suffered a broken back and three broken ribs in the 36 hours leading up to her death July 1. An autopsy determined that the girl had suffered blunt-force trauma to the chest, and the right atrium of her heart had been torn, according to Bluth.
Her older sister survived.
Child Protective Services had investigated Bennett and his wife, Korie Morimoto, early last year when the parents accused one another of disciplining the children too severely, Bennett's parents told police. According to the Department of Child and Family Services, the agency received information about Abygaile and her family on Jan. 8, 2016.
The child abuse investigation revealed Bennett had forced mustard into his daughters' mouths when they lied and made them take cold showers as punishment, police wrote in a report at the time of his arrest. But the agency found there was no present or impending danger to the girls and recommended both parents take parenting classes.
Since Bennett's arrest, his surviving children, including a girl who was 2 when Abygaile died, and their mother, Morimoto, came forward with details of the abuse.
They said he forced the older girls to endure "wall sits," in which he made them keep their backs and bottoms against the wall. If the girls fell or cried, he would beat them, according to the prosecutor.
Morimoto, who has since been charged with one felony count of allowing child abuse or neglect with substantial bodily harm and one gross misdemeanor count of allowing child abuse or neglect, surreptitiously recorded the abuse on video, apparently intending to seek help from authorities.
Contact David Ferrara at dferrara@reviewjournal.com or 702-380-1039. Follow @randompoker on Twitter.
RELATED
Litany of torture, abuse preceded death of Henderson man's 3-year-old daughter, prosecutor says
In police interviews, father of dead child changes story about discipline methods
Henderson father arrested in connection with 3-year-old daughter's death