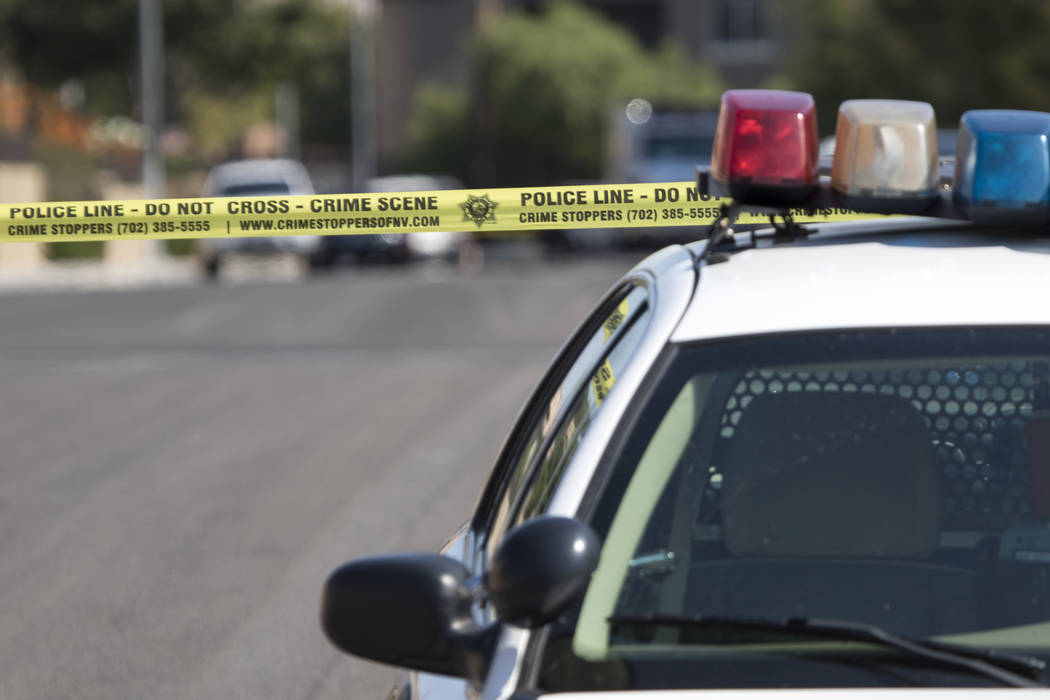 A man killed a woman he believed was working with law enforcement, Las Vegas police said in an arrest report.
Edward Joe Perez III, 41, told police he "did not like or trust" Carla Louise Boles, 38, of Las Vegas, according to the report. The Metropolitan Police Department accuses Perez of shooting her once in the head about a minute after she walked into a friend's house.
The Clark County coroner's office ruled her death a homicide.
Perez was arrested Sunday and booked into Clark County Detention Center on suspicion of murder. He is being held without bail.
Perez had issues with Boles and her friend, the report said. He felt "disrespected" by Boles' friend previously refusing to let him stay with her, and he thought Boles was working with law enforcement, the police report said.
According to Metro's report, Boles parked her orange moped about 1:50 p.m. Thursday outside a house on the 4200 block of Ridgeview Drive, near Torrey Pines Drive and Flamingo Road, before walking inside the front door.
Security footage showed Perez arrive and walk inside the door less than a minute later. He walked out another minute later, adjusting something in his waistband, the police report said.
A friend of Boles' said Perez walked in the door, started screaming and pointed a gun at the two women. Perez "then grabbed Boles by the hair and pushed her over to the living room couch," according to the police report, pointing a .357-revolver at her head as he did.
Boles' friend told police Perez shot Boles once in the head before turning the handgun toward the friend, who was holding her infant son and standing in front of her 4-year-old son. He yelled at her to leave, officers said, but she was too stunned to move. He then walked out the front door, revolver still in his right hand.
Court records show Perez pleaded guilty to accessory to murder in 2002. The arrest report said he had a federal warrant for his arrest.
Contact Mike Shoro at mshoro@reviewjournal.com or 702-387-5290. Follow @mike_shoro on Twitter.