Trial opens for man accused of stabbing estranged pregnant girlfriend to death
October 14, 2016 - 6:33 pm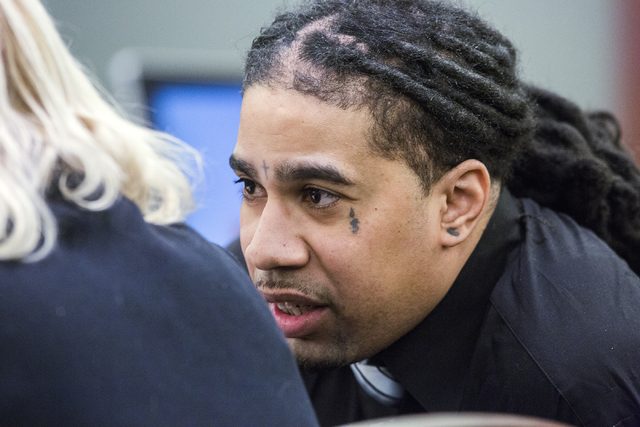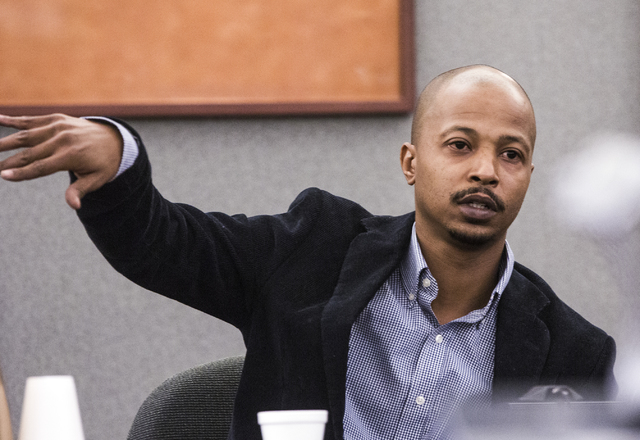 Eric Covington stabbed his estranged girlfriend, Sagittarius Gomez, more than 120 times over the course of an hour because he did not want her to be with another man, prosecutors said Friday during opening statements of his death penalty trial.
The 24-year-old was seven months pregnant with their child.
"I didn't want to see my baby around no other n—–," Chief Deputy District Attorney Michelle Fleck said Covington told police.
Covington went on to describe the slaying "in cold-blooded, chilling detail," according to the prosecutor.
Neighbors testified that they heard loud noises and screams coming from Gomez's East Sahara Avenue apartment in the early morning hours of Nov. 6, 2010, but none called police.
Gomez's blood-covered body was found the next day after police, responding to a welfare check, broke open the front door of her apartment.
Fleck told jurors that "immediately it became abundantly obvious that one person was responsible for this grisly killing" and looked toward Covington, seated at the defense table.
Along with first-degree murder, Covington, now 33, faces one count each of manslaughter in the killing of an unborn child, burglary while in possession of a deadly weapon and robbery with a deadly weapon.
If convicted, he faces capital punishment. The trial is expected to last through next week.
Defense attorney Lisa Rasmussen asked jurors whether the killing reached the "requisite level of intent" that constitutes first-degree murder.
"We submit to you that it does not," she said, adding that prosecutors would not be able to prove burglary or robbery charges.
Rasmussen also said the killing did not constitute "torture or mutilation."
George Vance Hayes, who lived nearby at the Villas at Sunrise Mountain apartment complex, told jurors he heard a woman's "horrific, very loud scream," and he regretted not calling authorities.
Covington told police he went to the east valley apartment they once shared to discuss the state of their relationship. When the talk turned sour, Covington produced a knife and began to stab Gomez, 24, police said at the time.
After he decided the knife he brought "wasn't working," he took a butcher knife from a kitchen drawer and continued stabbing her, according to police.
Police later found Covington hiding at his parents' house in the northwest valley.
He had ditched a switchblade and his bloody clothes, the prosecutor said.
Covington, who had lived with Gomez before the slaying, had a history of domestic violence, police said at the time.
Contact David Ferrara at dferrara@reviewjournal.com or 702-380-1039. Follow @randompoker on Twitter.