Woman surrenders to Las Vegas police after man's fatal shooting
February 21, 2017 - 1:10 pm
Updated February 21, 2017 - 1:15 pm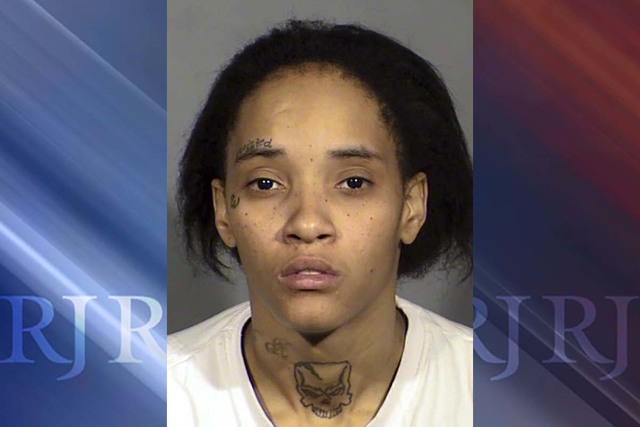 A woman has surrendered to police in connection with the shooting death of a man in the west valley last week.
Ericka Winn, 25, turned herself in to police Saturday. Through an investigation by the Metropolitan Police Department, Winn was identified as a suspect in the killing of 18-year-old Larenzo Hardison.
Hardison was shot during a gathering at an apartment on the 4000 block of Silver Dollar Avenue about 8 p.m. Wednesday. He was taken to University Medical Center with a gunshot wound to his right eye, according to a police report obtained Tuesday by the Las Vegas Review-Journal, and died Thursday afternoon.
During the Wednesday gathering, Hardison and another man stepped outside to fight over a woman. When Hardison was knocked to the ground, the two shook hands and decided to return to the party, the report said.
Once inside the apartment, Hardison called his "Auntie," later identified as Winn, and told her to bring his gun to the apartment, according to the report. Winn arrived with the gun and was upset at Hardison for not finishing the fight, police said.
The two were observed arguing inside the apartment, and Winn was seen punching Hardison. He wanted to take their argument outside and started to exit the upstairs apartment, according to the report.
As Hardison walked down the stairs, Winn was seen loading the gun and was heard saying "I will kill you" before firing one shot at Hardison from the top of the stairs, the report said.
According to the report, Winn and her girlfriend, Mailyn Lampley, stepped over Hardison as he lay bleeding at the bottom of the stairs. They left in Lampley's vehicle.
Contact Lawren Linehan at llinehan@reviewjournal.com or at 702-383-0381. Follow @lawrenlinehan on Twitter.