Jailed lawyer Robert Graham pleads not guilty to stealing $2.1M from clients
January 10, 2017 - 4:12 pm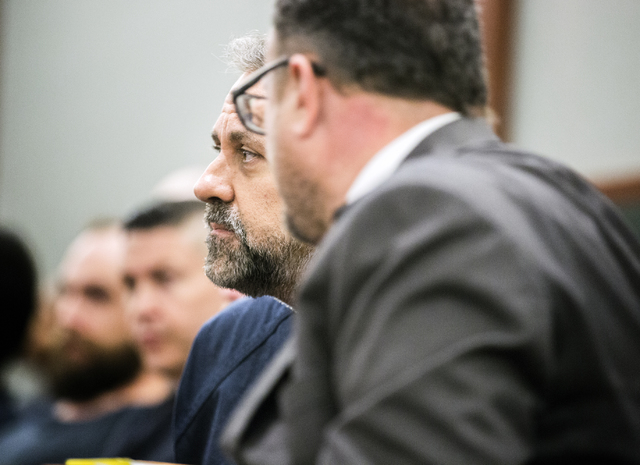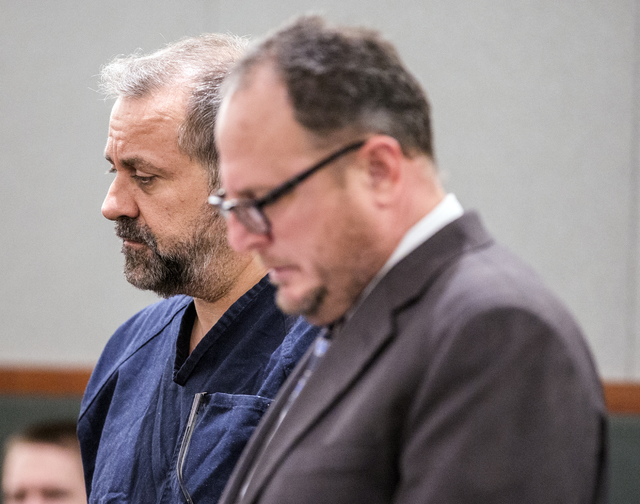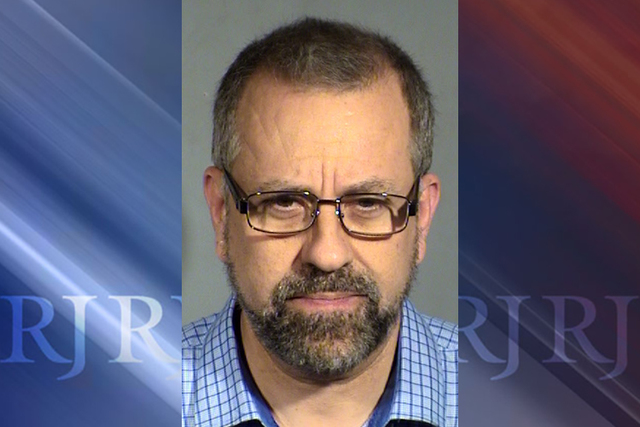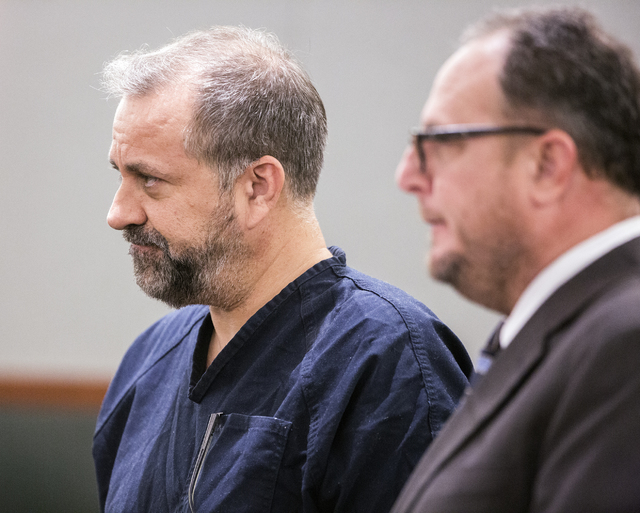 In his first court appearance since being arrested, jailed probate lawyer Robert Graham pleaded not guilty Tuesday to charges of stealing $2.1 million from clients.
District Judge Kerry Earley set a Sept. 5 trial date for Graham, who was shackled and dressed in navy jail garb.
His deputy public defender, Bryan Cox, said afterward that he intends to ask for a reduction in Graham's $5 million bail and file court papers challenging the eight criminal charges.
A Clark County grand jury indicted Graham, 52, last Thursday on six felony counts of theft and exploitation of an older or vulnerable person and two gross misdemeanor counts of destroying evidence. He has been in custody since then.
In all, Graham is alleged to have stolen more than $15 million in client funds, and prosecutors expect to file additional criminal charges.
The State Bar of Nevada filed a complaint against Graham last month alleging the massive theft occurred before he abruptly closed his Lawyers West office in Summerlin on Dec. 2. He has been temporarily suspended from practicing law while the bar conducts disciplinary proceedings.
The indictment alleges Graham stole $2.1 million from clients in three cases between July 9, 2013, and Dec. 2, 2016. Two of the cases involved elderly victims, and one involved a "vulnerable" victim, according to the indictment.
"But this is just the tip of the iceberg," Chief Deputy District Attorney J. P. Raman said in court when the indictment was returned last week. "There will be many, many more victims and much more monetary theft."
When Graham shuttered his firm, he logged into a corporate "Dropbox" account and deleted nearly 3,000 files that related to clients, financial transactions and his business operations, Raman alleged.
Cox has denied that Graham deleted files.
The indictment alleges that Graham stole $1.1 million from the estate of Michael Macknin, $595,596 from the estate of Lois Lee and $471,585 from the special needs trust of Thane Parton.
Several clients, including the Macknin estate, filed an involuntary bankruptcy petition against Graham's law practice in Las Vegas last month to recover their missing money.
Graham operated under three separate entities, including Lawyers West, and once maintained offices in Utah and Colorado.
Just days after shutting down his Las Vegas firm, Graham turned over possession of a $1 million home in Fort Collins, Colorado, to his wife.
Records show that Linda Graham filed for bankruptcy in Colorado on Dec. 31.
She estimated in the bankruptcy petition that her assets were worth $1 million to $10 million, but that her financial liabilities were between $10 million and $50 million.
Linda Graham, who also is a lawyer, said in the petition she is suing her husband for divorce in Colorado.
Contact Jeff German at jgerman@reviewjournal.com or 702-380-4564. Follow @JGermanRJ on Twitter.
RELATED
Attorney Graham transfers $955K home to wife as clients look to recover funds
Las Vegas lawyer under investigation wants to protect wife from claims of missing client money
Embattled Las Vegas attorney cites business failings as police, FBI investigate missing client money
Las Vegas attorney disappears with millions in client funds, State Bar alleges