Judge temporarily withholds Bundy evidence from public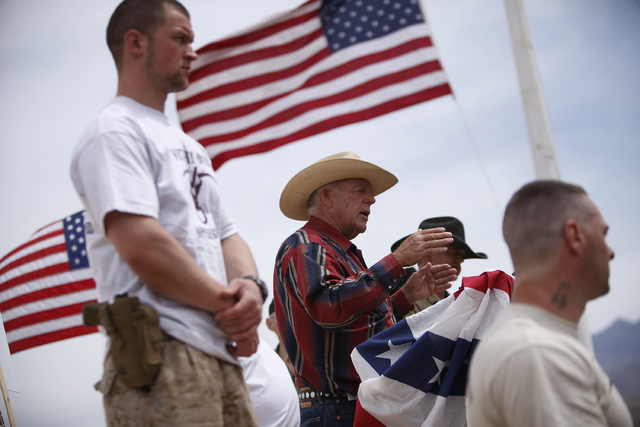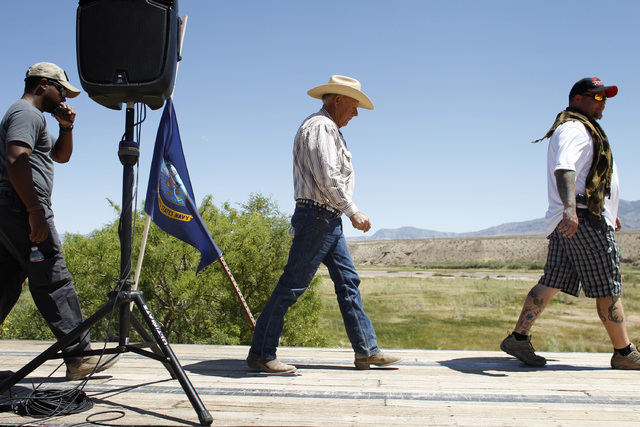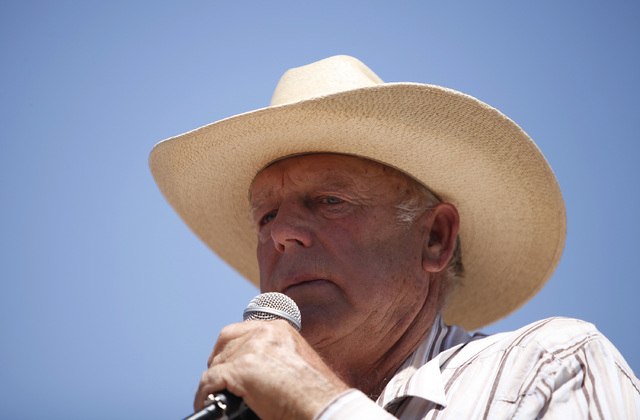 A federal judge has issued an interim protective order that will maintain the confidentiality of evidence that prosecutors are turning over to defense lawyers in the Bunkerville standoff case.
In a three-page order late Tuesday, U.S. Magistrate Judge Peggy Leen said the temporary order was needed to allow the government to comply with a deadline to give the defense documents it needs to prepare for a February trial.
Federal prosecutors had asked Leen to take the action.
Leen said the interim order likely will remain in effect for weeks until she decides whether to issue a permanent order barring public disclosure of the mass of evidence FBI agents collected following the April 2014 armed confrontation between Bunkerville rancher Cliven Bundy and his followers and law enforcement.
The judge also must decide whether she will allow the Las Vegas Review-Journal, Battle Born Media and the Associated Press to voice opposition in court to withholding the evidence from the media and public.
"While we disagree with the broad protections in the interim protective order, we understand that the measure is just temporary while the court can consider the substantive objections to the broad protections the government wants in place for the entire case," Review-Journal lawyer Maggie McLetchie said Wednesday.
Federal prosecutors contend a protective order is needed to ensure the safety of witnesses.
They seek to prohibit defense lawyers from making public copies of critical trial evidence — including sworn search warrant affidavits and FBI investigative reports — that they receive from the government.
Lawyers for most of the 19 defendants, including Bundy and his four sons, also oppose the government proposal.
All 19 defendants, who are in federal custody, are charged with conspiring to assault BLM agents on April 12, 2014, and take back impounded Bundy cattle that had been grazing on federal land.
Contact Jeff German at jgerman@reviewjournal.com or 702-380-8135. Find @JGermanRJ on Twitter.
RELATED
Bundy brothers, three others refuse to enter pleas in Bunkerville standoff
Feds want to keep Cliven Bundy behind bars
Government defends secrecy in Bundy-Bunkerville case
Cliven Bundy refuses to enter plea in 2014 armed standoff near Bunkerville
RJ fights government secrecy in Bunkerville standoff case