Las Vegas pet store owner fears for safety of stolen puppies
Updated September 28, 2018 - 1:43 pm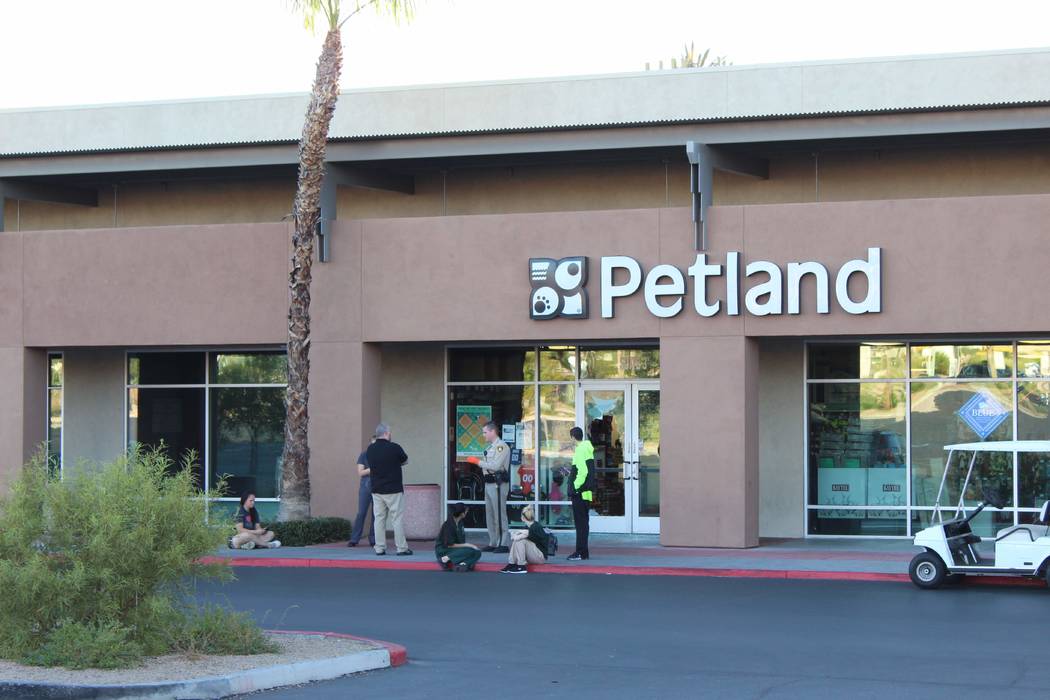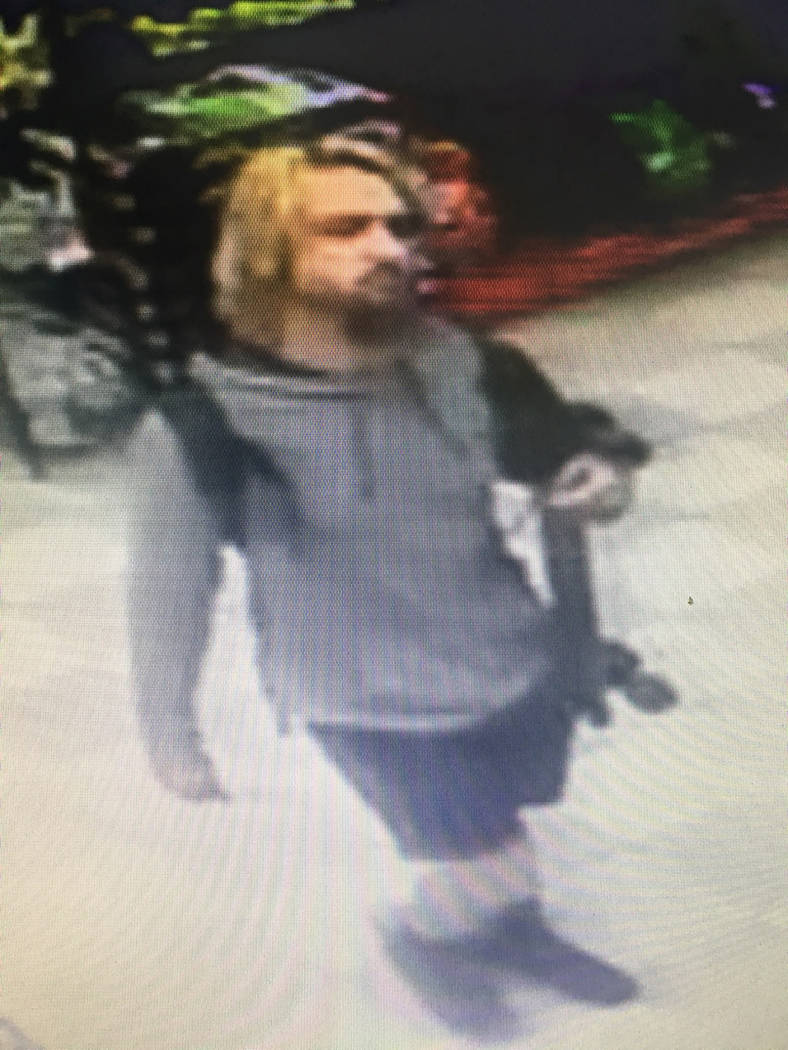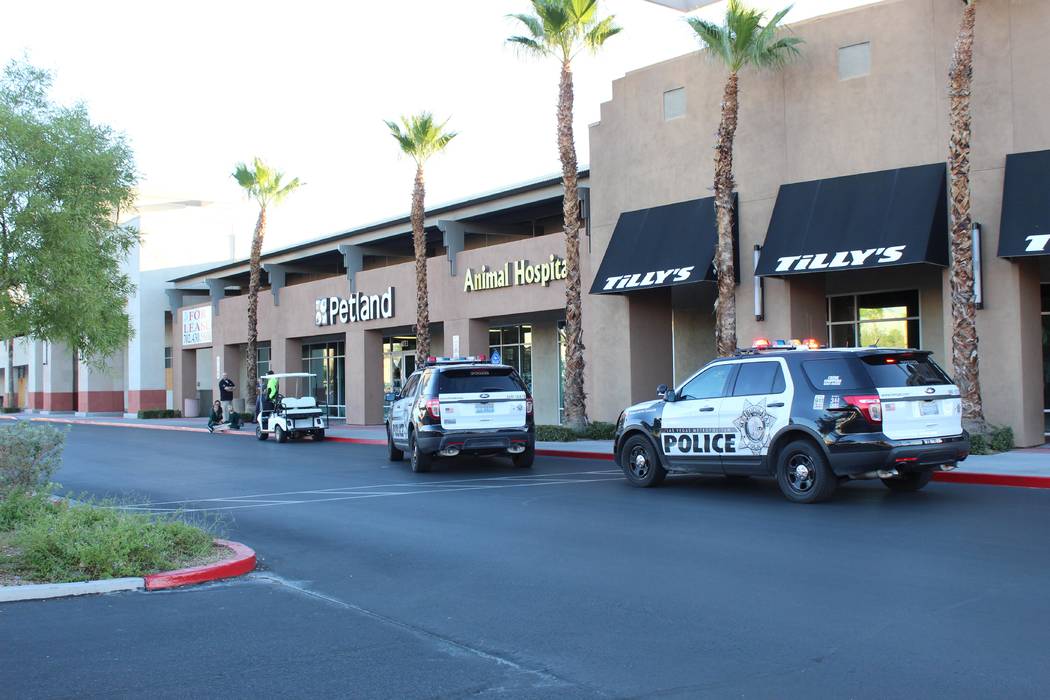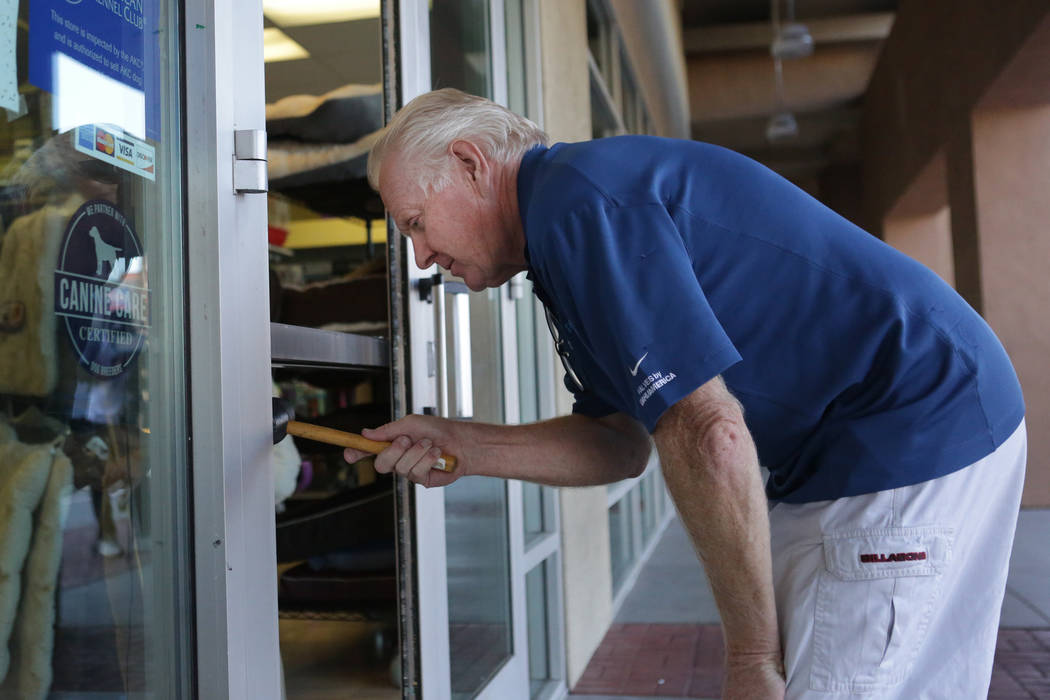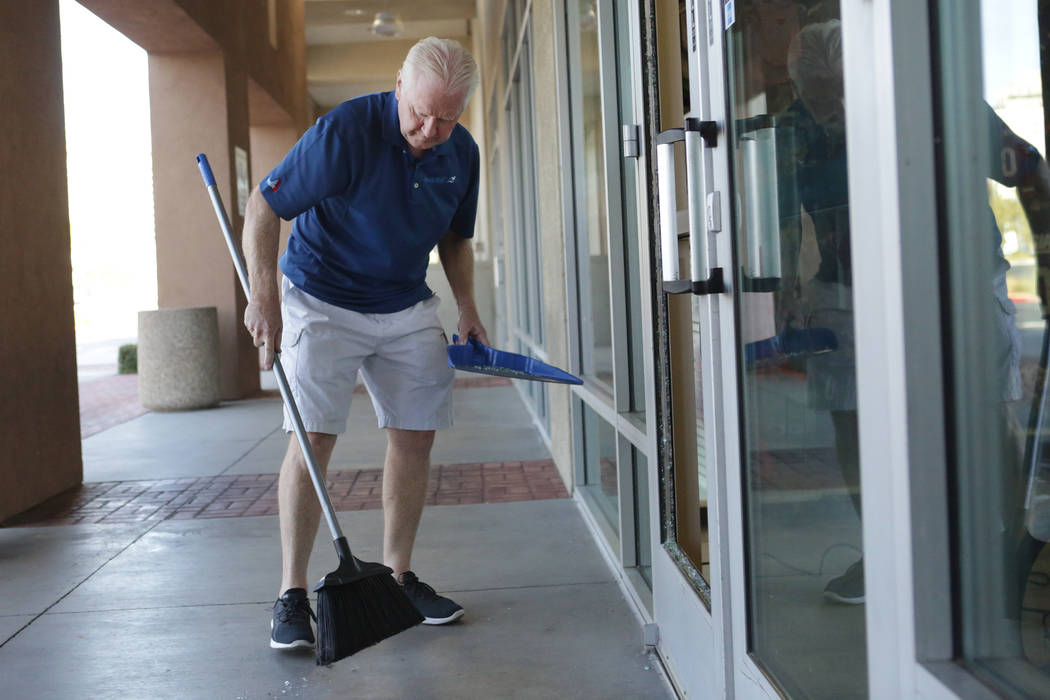 Two puppies stolen early Friday in a smash-and-grab robbery at a Las Vegas pet store could die if they aren't fed properly, the owner said.
"They're both just babies," Petland owner Jeff Faussett said late Friday morning of the stolen 2-month-old Pomeranian and slightly older German shepherd puppy. "Somebody that just takes them doesn't understand that and puts the life of the dogs at risk."
Surveillance footage provided to the Las Vegas Review-Journal of the pet store at 8880 W. Charleston Blvd., in the Boca Park shopping mall, shows a man breaking the glass of the front door with a skateboard at 6:39 a.m.
He was last seen on the footage a minute later, fleeing out the front door and holding the skateboard and both puppies in his arms.
Faussett said the suspect cut himself on a piece of glass, leaving behind "a pool of blood next to the door."
A dog kennel technician was inside the store at the time of the burglary. The woman ultimately ran and locked herself in a bathroom after the suspect told her to stay out of his way, according to Fausett. She was not injured, according to Las Vegas police.
Faussett said an employee who worked the night before recognized the suspect after seeing the footage. A review of Thursday evening's camera footage showed him walking around the pet store just after 8:50 p.m. Thursday, his skateboard in tow.
The missing Pomeranian puppy weighs just 2 pounds and "needs nutrition every two hours," Faussett said, otherwise the puppy will go into hypoglycemic shock "and will die very quickly."
"We just want them back, or to at least know they're safe," he said.
The Metropolitan Police Department is investigating the theft.
Anyone with information may call Crime Stoppers at 702-385-5555.
Contact Rio Lacanlale at rlacanlale@reviewjournal.com or 702-383-0381. Follow @riolacanlale on Twitter. Review-Journal videographer Michael Quine and staff writer Max Michor contributed to this report.