Las Vegas taco truck brawl captured on video, 1 arrested
Updated March 9, 2023 - 2:20 pm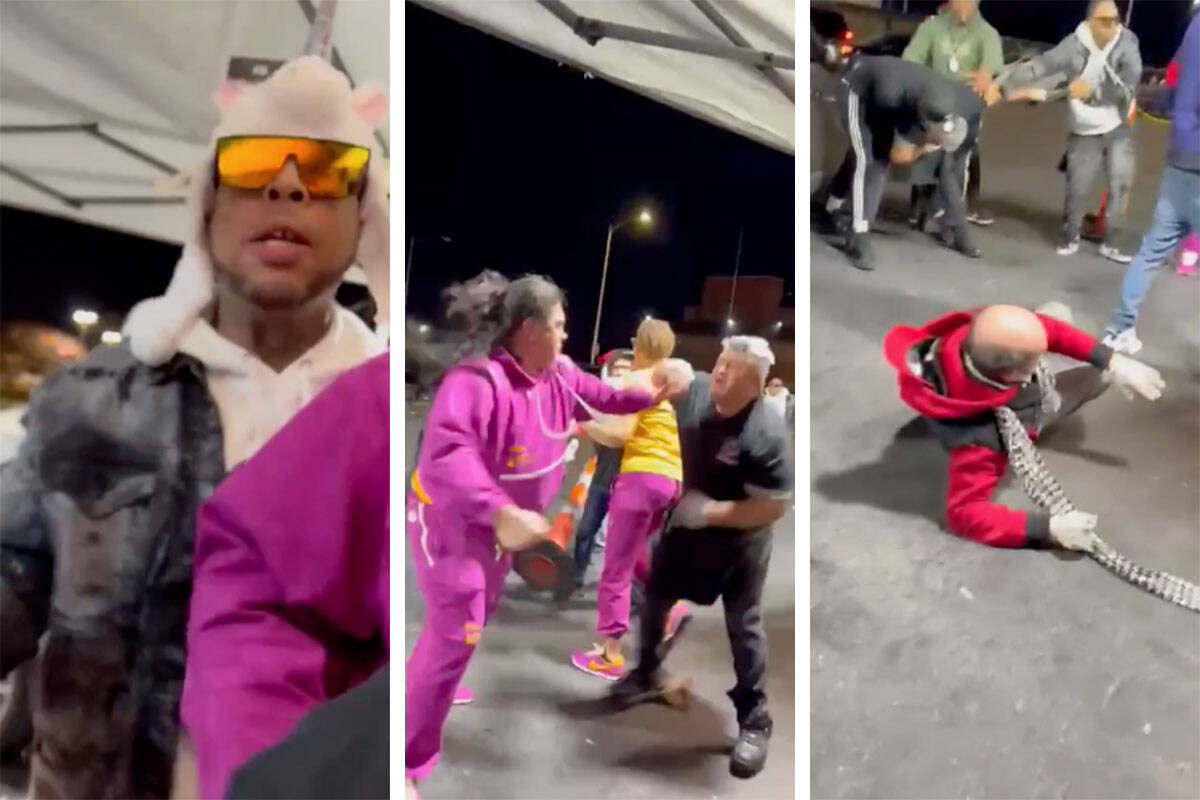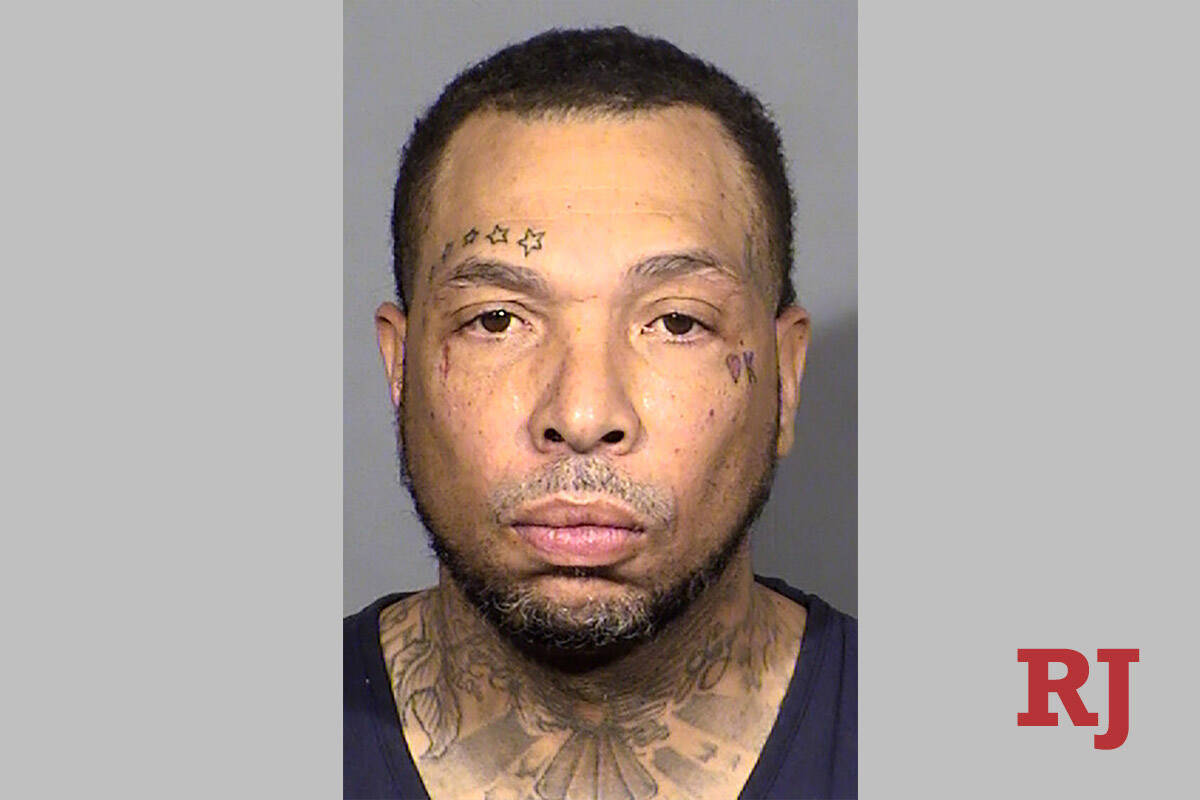 One man was arrested and another cited after an irate customer's words escalated into a chaotic fight outside a popular taco truck just north of downtown Las Vegas.
And it was captured on video.
The altercation outside Taqueria Casa del Sabor, on Las Vegas Boulevard near Bonanza Road on Monday night, erupted when a would-be customer's apparent rage escalated to a full-blown brawl with taco truck workers, according to police.
"They attacked me and my coworkers," alleged taco truck worker Lázaro Alberto Correa, speaking in Spanish.
Jason Wiggins, of Los Lunas, New Mexico, was arrested on suspicion of battery and other charges after he lashed out in an obscenity-laden tirade at employees and then assaulted five different people, according to a Metropolitan Police Department arrest report.
Michael Boyd, another man who was with Wiggins, was cited for misdemeanor battery, police said.
A video, captured by a taco truck worker and posted on Taqueria Casa del Sabor's Instagram page, shows the brawl.
An accompanying Instagram post, translated from Spanish, decried the altercation and thanked customers for their support.
"This cannot be ignored. No one should get away with disrespecting us and threatening us," the post read in part. "We will continue to be in this location because this is our home and our community. Blessings to you all and thank you for your support. We are here to serve you. Thank you for defending us."
Correa said the staff at the taco truck were fearing for their safety after the fight. At one point near the end of the video, a female worker says that the other men said they had a gun, but it was not clear if this was true.
"Everyone is very fearful because they said they were going to come back to shoot the business here," Correa said.
The footage shows a man wearing a furry, white unicorn hat shouting at the taco truck employees before the brawl breaks out.
This is what happened, according to the arrest report:
Wiggins is seen yelling at an employee. He then turns to the person recording the incident on her phone and tells her to stop recording, then tries to grab the phone twice.
Another employee would later tell police Wiggins had pushed a female taco truck worker into a sink.
Wiggins and Boyd can then be seen punching somebody in the face several times. Wiggins shoves another employee to the ground.
A male described as Wiggins' son runs up to an employee and "hits him in the face multiple times," the arrest report said.
Wiggins was also "hitting and grappling" with somebody alongside Boyd, police said in the report. Wiggins' son, who was not identified in the report, was also grappling with somebody.
Wiggins was also accused of returning after the fight with an apparent thermos bottle and striking one of the employees in the head and neck with it.
All of the victims' identities were blacked out from the arrest report.
Wiggins also faces a charge of resisting an officer because police said that he made his body "dead weight" and fell to the ground when police tried to take him into custody.
All told, police said, five people were victims of Wiggins' alleged assaults. Because of this, he faces five counts of battery, according to the arrest report.
Two of the victims suffered injuries, police said. One man had large bruising near his left eyebrow while another had bruising on his face and a large cut to his forehead.
Contact Brett Clarkson at bclarkson@reviewjournal.com. Follow @BrettClarkson_ on Twitter. Digital News Anchor and 7@7 en Español Producer Rosana Romero contributed to this report.