Man bites officer, batters bus driver, police say
Updated March 21, 2023 - 1:16 pm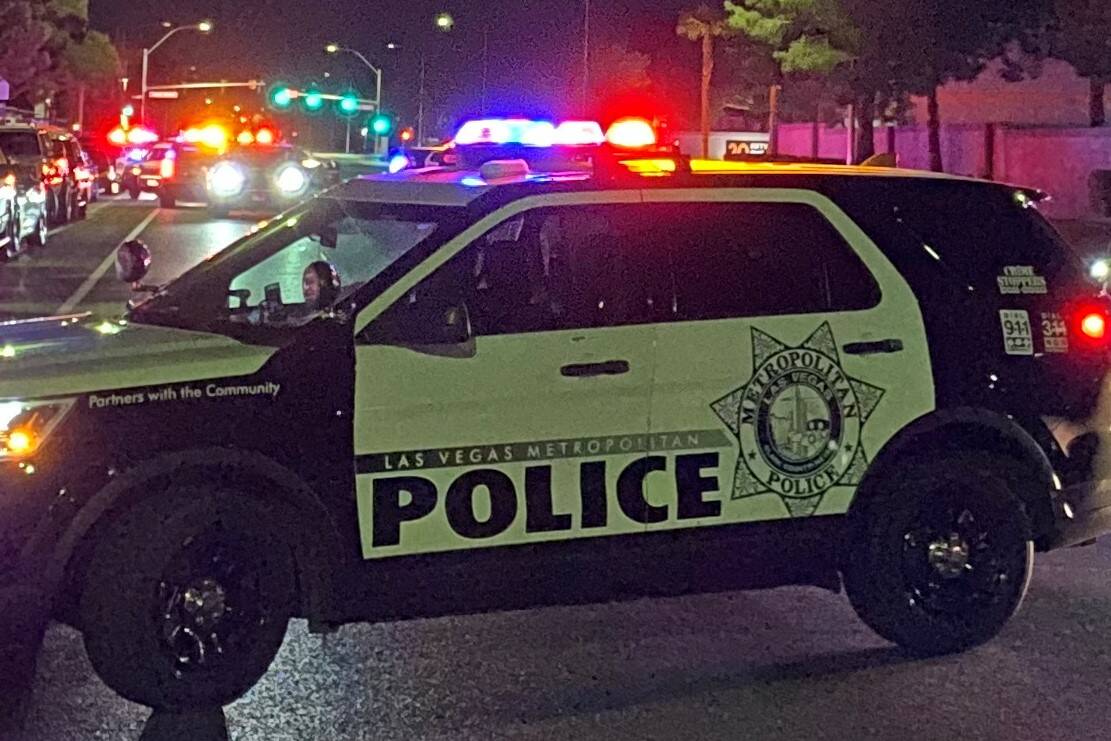 A man authorities said bit a Las Vegas police officer and threw rocks at other officers Monday evening was sentenced to jail three years ago for attacking two other Metropolitan Police Department officers, according to court records.
A bus security officer called the Metro just before 7 p.m. because the only person on the RTC bus, identified as Allyn McFarland, 29, was attacking the security officer with rocks and a trash can, according to a police statement Tuesday.
The bus pulled over near Blue Diamond Road and South Durango Drive, and a Metro K-9 bit McFarland when he refused to get off the bus and started attacking officers, police said.
"McFarland was able to bite an officer and struck other officers," the statement said.
McFarland was booked into the Clark County Detention Center on seven counts of battery on a protected person, two counts of battery and one count each of mayhem and mistreating a police animal.
Police said officers were taken to University Medical Center for their injuries and released. The statement did not indicate how many officers were injured.
In 2020, McFarland was sentenced by District Judge Jerry Wiese to 90 days in jail, with 63 days of credit, for battery on an officer. A criminal complaint filed in District Court said McFarland hit his head against an officer's shoulder and grabbed a sergeant inappropriately.
Four months later, Wiese sentenced McFarland to a year in prison for attempted battery with substantial bodily harm. Court records showed he had previously served prison time in 2015 for attempted battery with substantial bodily harm and battery by a prisoner.
When McFarland was arrested Monday, he was on probation for second-degree arson after setting fire to a mental health care facility on Stewart Avenue in May, according to court records.
Contact Sabrina Schnur at sschnur@reviewjournal.com or 702-383-0278. Follow @sabrina_schnur on Twitter. Contact Justin Razavi at jrazavi@reviewjournal.com. Follow @justin_razavi on Twitter.