North Las Vegas, Henderson police slow on new bodycam rules
Updated July 8, 2018 - 12:13 am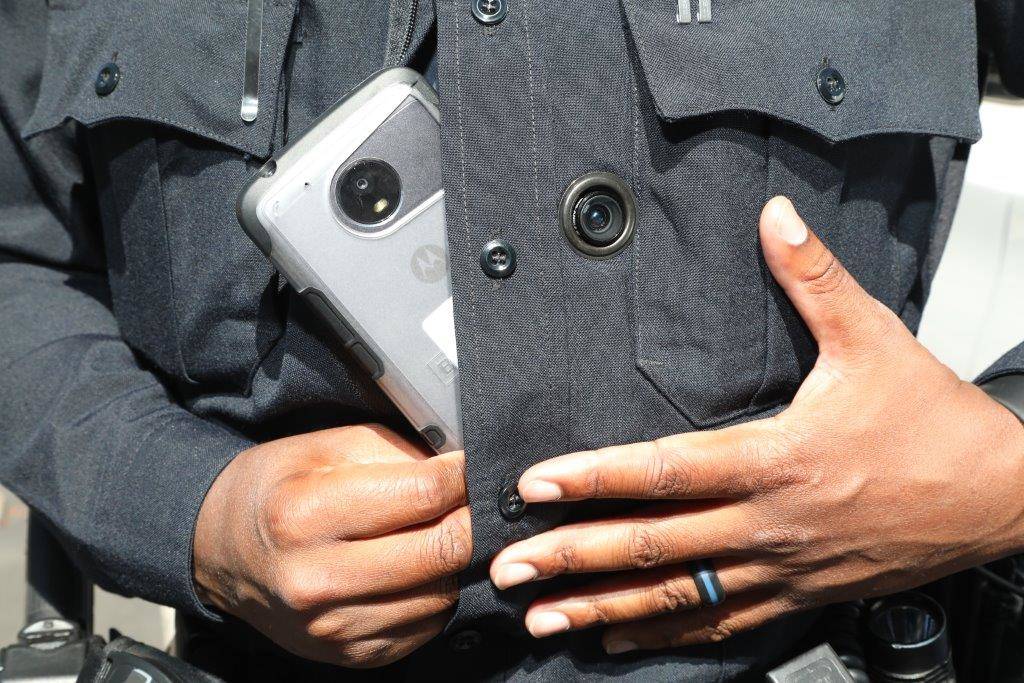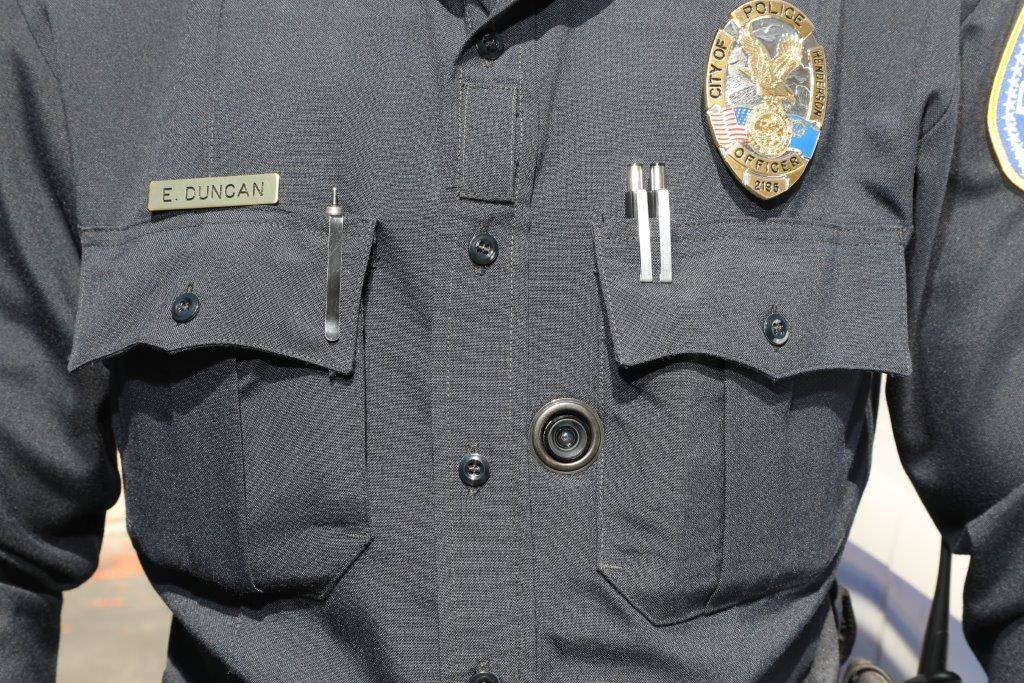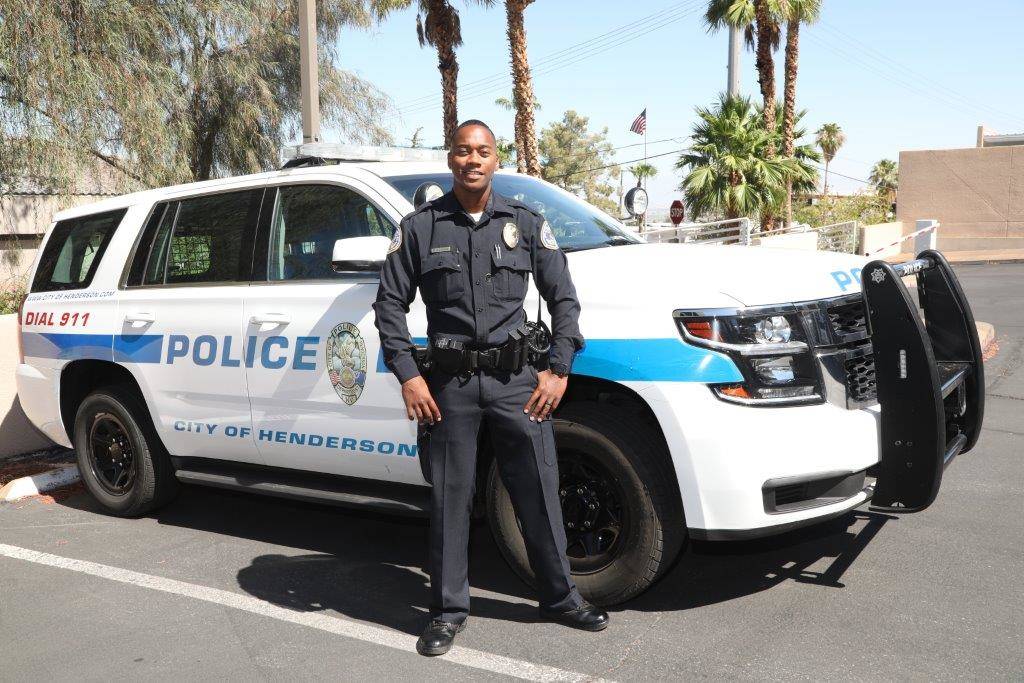 North Las Vegas and Henderson police departments were not fully outfitted with body-worn cameras before July 1, the day a statewide law began requiring law enforcement agencies to equip uniformed officers with portable recording devices.
But one week after Senate Bill 176 went into effect, it's unclear what repercussions, if any, law enforcement agencies face for not meeting the requirements. SB176, signed into law May 2017, does not provide agencies with funding but allows for an increase in surcharges to pay for equipment and any maintenance associated with the camera systems.
Requests for comment from bill sponsors Sens. Aaron Ford and Kelvin Atkinson were not returned before publication of this story.
As of the July 1 deadline, the Henderson Police Department was still in its startup phase, with 22 of the department's roughly 400 commissioned officers having completed training and using their new cameras in their daily patrol duties, spokesman Rod Pena said. The police department is seeking to deploy about 300 body cameras and 250 dashboard cameras, according to a Henderson City Council agenda item.
All officers on Henderson's force are expected to be wearing body cameras by Sept. 1 as training on their new system continues on a rolling basis. The department had not run into any major issues or complications since the integration process began, Pena added.
NLV officers not yet outfitted
On the opposite end of the valley in North Las Vegas, not a single officer had been outfitted with a body-worn camera before July 1.
Spokesman Aaron Patty said that as of Saturday, to the best of his knowledge, the department was still exploring vendor options. May 1 was the deadline for equipment vendors to submit bids to the city of North Las Vegas.
"We understand that body cameras give a broader picture of the incidents that go down. We're just a few steps behind other folks, but our chief of police is on board," Patty said of Justin Roberts, acting chief of police. "He's ready for us to take this on. It's just a matter of taking the steps to getting the cameras on the officers."
On May 15, the Henderson City Council awarded a five-year contract to Georgia-based communications equipment vendor Utility Associates Inc., starting the ball rolling to replace Henderson police's existing dash cam program.
"Recording is not something completely new to us," Pena said of the department's previous car-mounted recording system. "The body-worn camera just adds another layer of transparency for our department when we interact with members of the community while we're away from our patrol cars."
The Henderson Police Department first equipped its patrol vehicles with dashcams in June 2011, becoming one of the first police departments in the Las Vegas Valley to use that type of technology, Pena said.
The dash cams were installed more than eight months after several Henderson officers piled on a man in diabetic shock during an Oct. 29, 2010, traffic stop, driving their knees into the man's back and wrenching his arms and legs, the Las Vegas Review-Journal reported at the time. The incident was caught on camera by a Nevada Highway Patrol dashcam.
The 22 Henderson officers already sporting the new body cameras are a combination of dayshift officers or officers assigned at the station where representatives from its vendor were working.
"The officers needed to be within close proximity during the initial start-up so that any adjustments could be done quickly while still allowing the officers to continue to do their jobs," Pena told the Review-Journal.
Metro already using body cameras
The Metropolitan Police Department deployed body-worn cameras to its officers long before the new law was created. In May 2015, Metro became one of the first large police agencies in the country to do so, although pilot testing began in 2011 when the department was under intense public scrutiny for its use-of-force policies.
As of mid-May, the Metropolitan Police Department had deployed roughly 2,200 cameras to its patrol officers, canine units and SWAT and traffic officers.
Recruits in the police academy also are assigned body-worn cameras, which are then taken into the field after graduation, according to spokesman Larry Hadfield. A request to Metro for updated numbers of its deployed body-worn cameras was not returned.
Contact Rio Lacanlale at rlacanlale@reviewjournal.com or 702-383-0381. Follow @riolacanlale on Twitter.