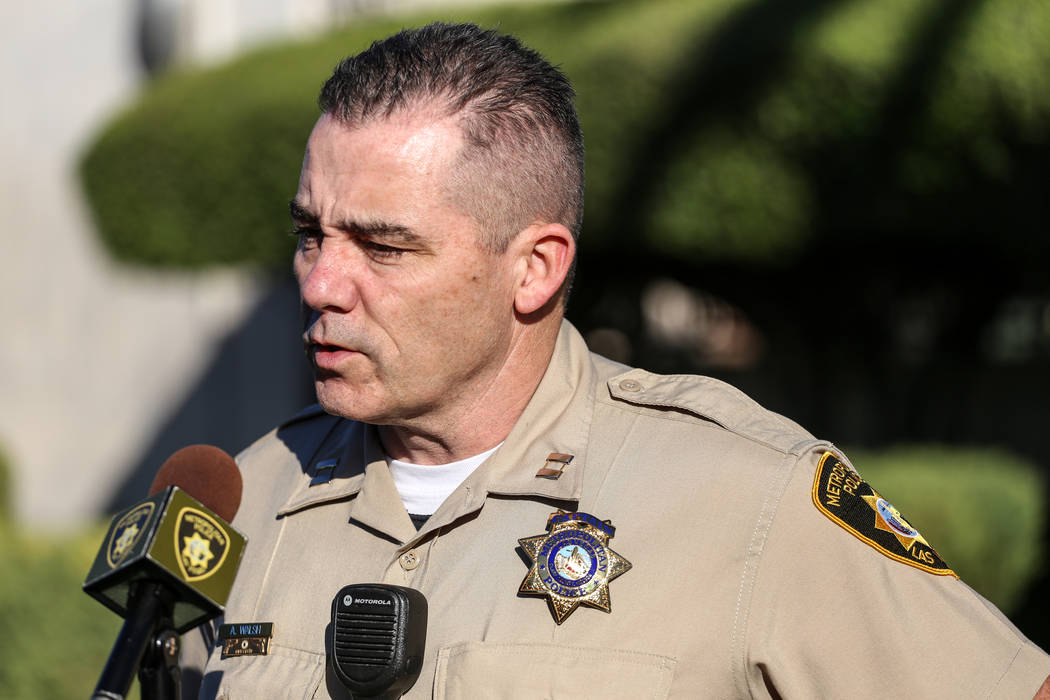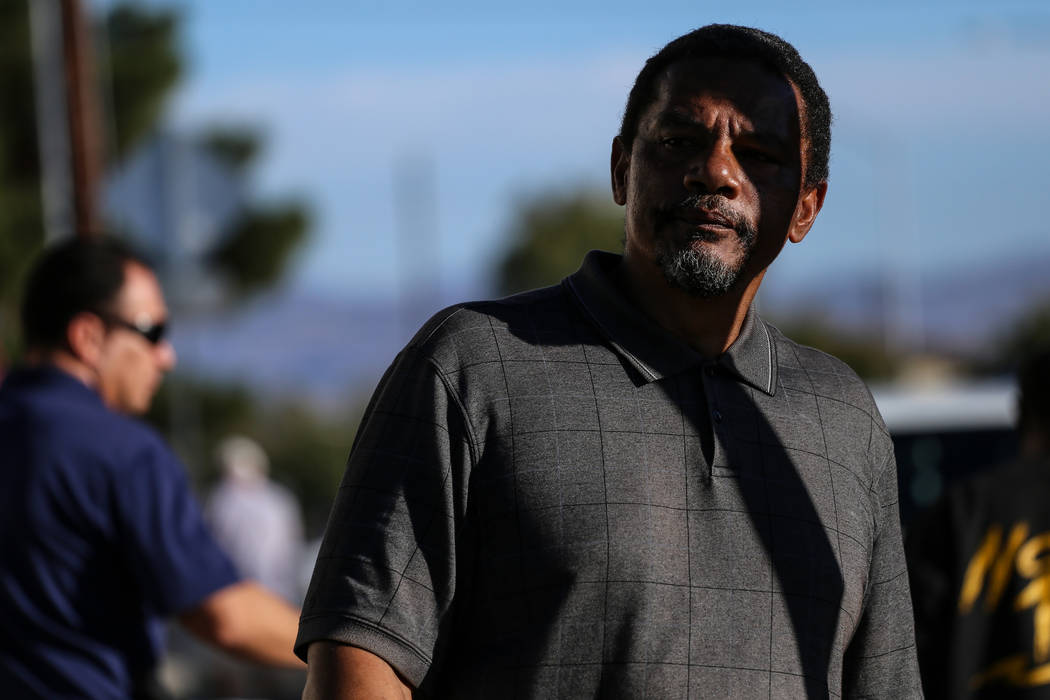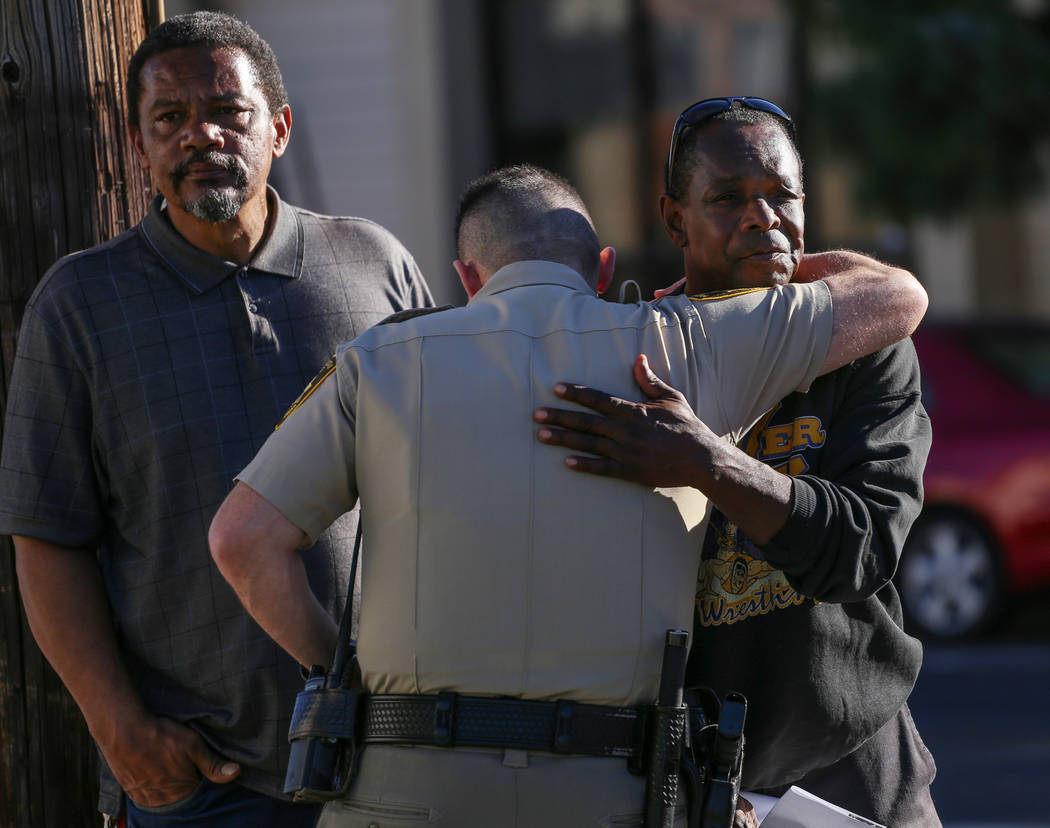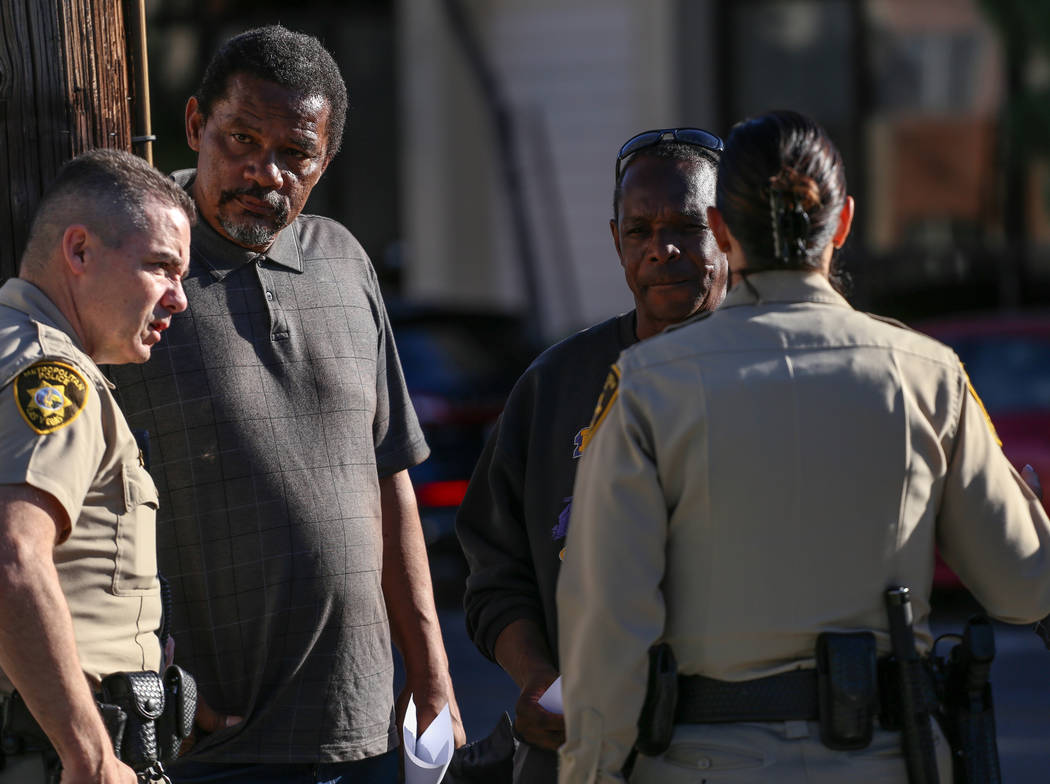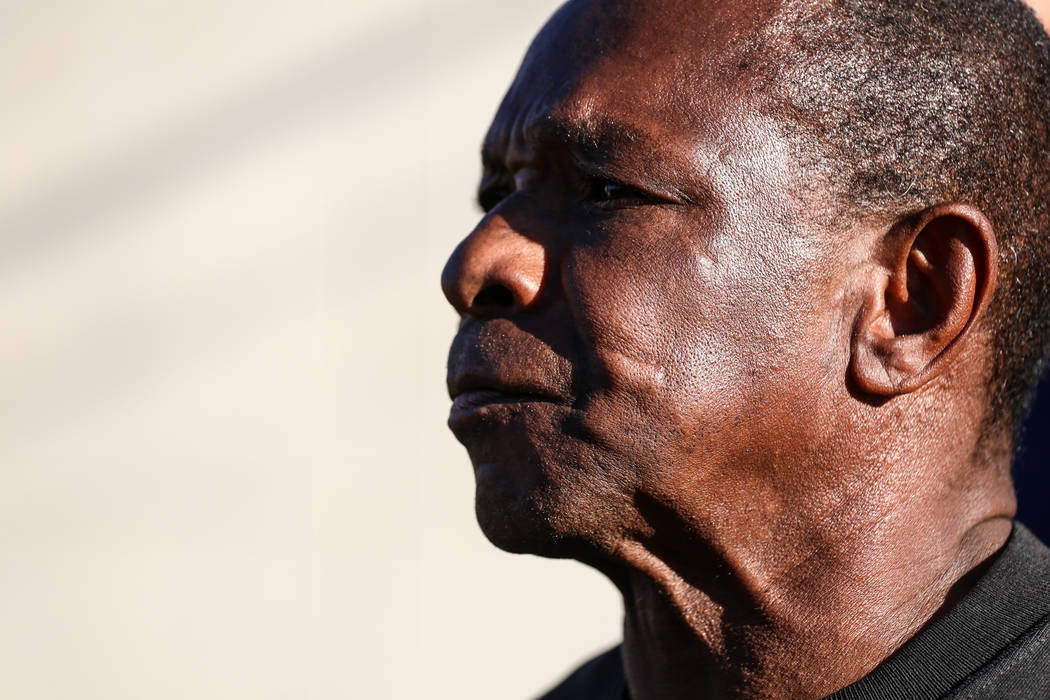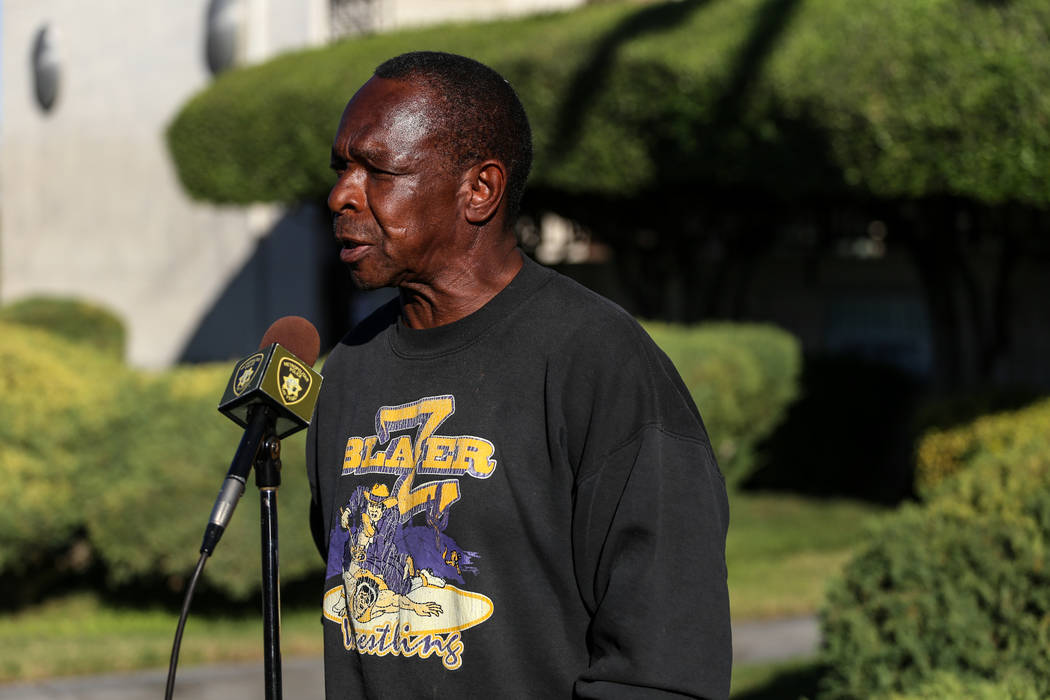 There was no robbery or sexual assault when Shelia Hawkins was severely beaten near downtown Las Vegas on Nov. 1, and, police say, no apparent cause.
"Without even understanding why this happened, this could have happened to any one of us," Metropolitan Police Department Capt. Andy Walsh said at a press conference Tuesday on 11th Street near Bridger Avenue, the site of the beating. "This was just a vicious beating for no reason."
More than a week after the beating, the 59-year-old woman's attacker remained at large.
Police said at about 1 a.m. Nov. 1, the 100-pound woman was walking alone when a man used his hands and feet to beat her severely. Minutes later, a Metro officer patrolling the area turned onto 11th Street near Bridger Avenue and found people in the road trying to help Hawkins.
She was taken to a local hospital in critical condition. Police said the suspected attacker, described as a muscularly built Hispanic man in his 20s or 30s, caused extensive injuries, including a brain bleed, a broken jaw, several facial fractures and blood pooling in her lungs.
Shortly after the beating, her attacker, who police said stands 5 foot 4 inches and weighs about 160 pounds, was seen walking away from the scene. But residents in the area told police they didn't recognize him.
Police said little is known about the suspect, and because of Hawkins' damaged trachea, she hasn't been able to provide a statement.
On Tuesday, Larry Winslow, Hawkins' husband, looked into reporters' cameras and pleaded for the public's help.
"If anyone knows anything or has seen anything, please come forward," Winslow said, his voice shaking. "Please."
Hawkins remained hospitalized Tuesday, but police said she was expected to survive.
Because the suspect left the scene on foot, police believe he often frequents the 11th Street-Bridger Avenue area.
"This is an area that's always been considered the lower end of the economic strata," Walsh said. "But geography, race, demographics, criminal history, ZIP code — none of that means anything to us when it comes to a beating as brutal as this. We will find the person who did this."
Anyone with information on this case may call Detective Gilberto Valenzuela at 702-828-4222 or Crime Stoppers at 702-385-5555.
Contact Rio Lacanlale at rlacanlale@reviewjournal.com or 702-383-0381. Follow @riolacanlale on Twitter.