Rapper Blueface arrested again in Las Vegas, police confirm
Updated June 7, 2023 - 7:37 pm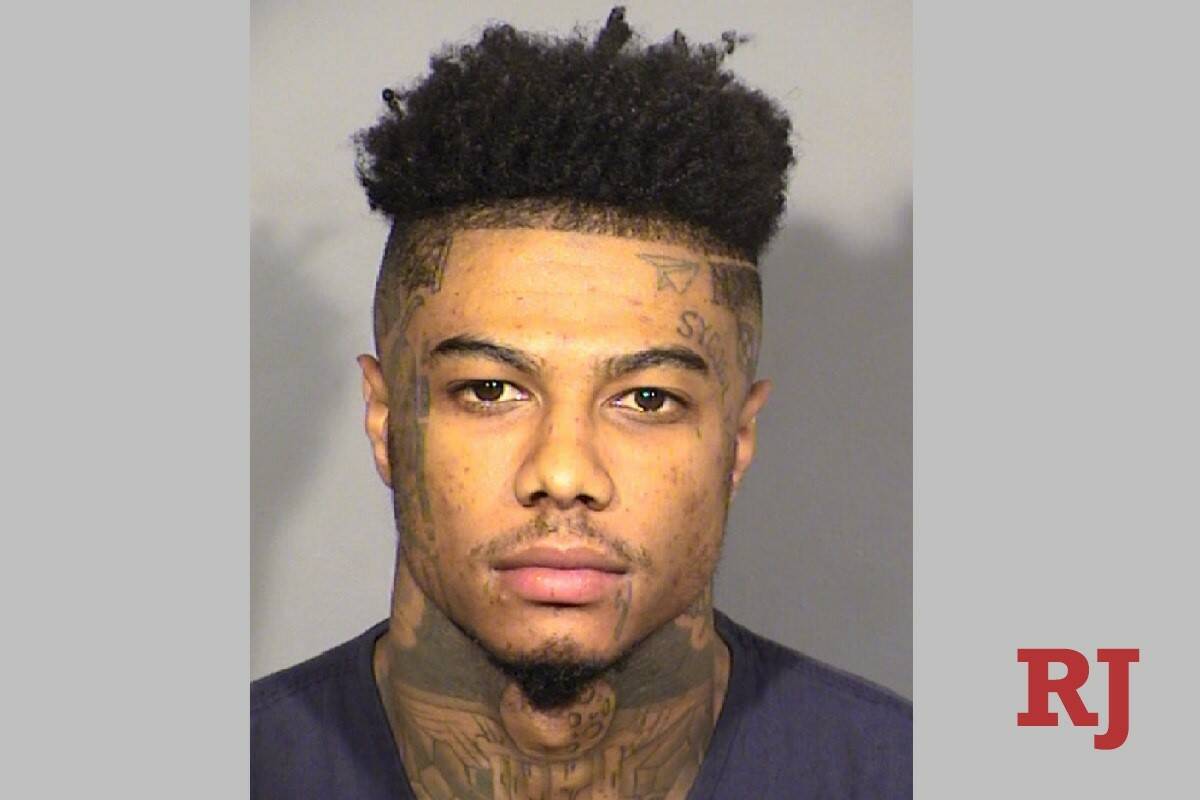 The rapper Blueface has been arrested in Las Vegas for the second time since late 2022, police confirmed on Wednesday.
Johnathan Jamall Porter, 26, was taken into custody Wednesday, Clark County Detention Center records show.
Las Vegas Justice Court records show Porter faces a felony charge of robbery in connection with the arrest, although he has not been formally charged.
Porter's attorney, Kristina Wildeveld, said he was arrested while entering the Regional Justice Center on Wednesday for a court hearing.
Wildeveld said the charge stems from an incident last week at the Palms, when a fan used a cellphone to film Porter's "longtime friend," Chrisean Rock. She appeared in the 2022 reality show "Crazy in Love," which documented her relationship with Porter.
"We are hopeful we can quickly resolve this for him to everyone's satisfaction along with his current charges," Wildeveld said.
Court records show that a preliminary hearing had been set for Wednesday morning in the case of an alleged October shooting in Las Vegas that Porter was arrested in connection with in November. The hearing was instead postponed on Wednesday.
"Defendant was remanded into custody this morning while entering the courthouse on a new case," court records updated on Wednesday said.
He is set to appear in court again on June 14, court records show.
Porter, known for his viral 2018 hit "Thotiana," was also arrested in November 2022 in Las Vegas and faces charges of attempted murder and firing a gun into an occupied vehicle after police alleged he fired shots at another man who made a joke about him outside a Las Vegas strip club.
The alleged victim in that case, identified in a Metro arrest report as Kentabius Traylor, had "what appeared to be a bullet graze wound to his left hand," a Metro arrest report said.
The shooting happened Oct. 8 outside the Euphoric Gentlemen's Club at 6370 Windy Road, near Interstate 15 and Sunset Road, in the early morning hours, the Metropolitan Police Department said.
In that case, one of Blueface's attorneys said it was her opinion that it appeared police had overcharged the rapper.
Contact Brett Clarkson at bclarkson@reviewjournal.com. Review-Journal staff writer Katelyn Newberg contributed to this report.