Federal prosecutors face fallout for Las Vegas armed robbery plea deal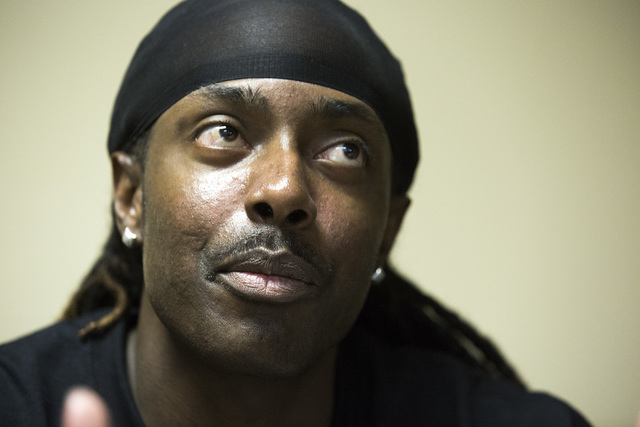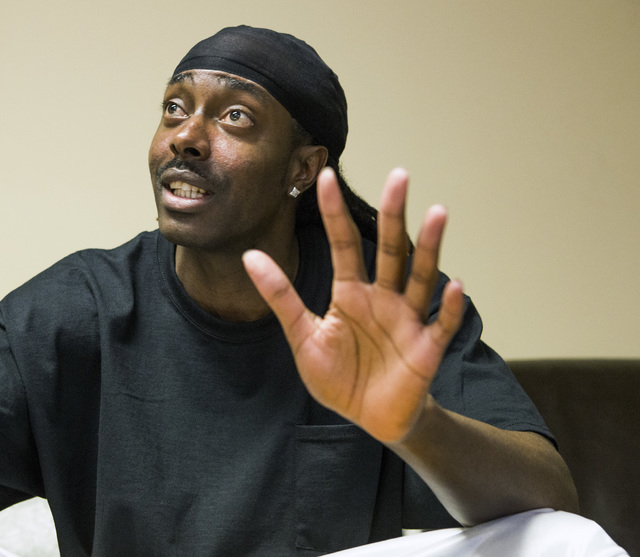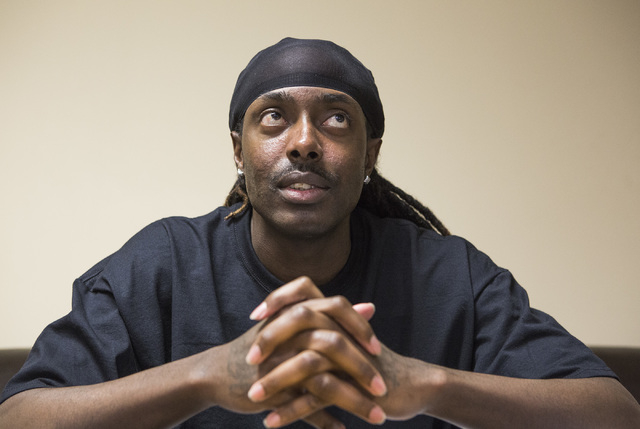 Facing pressure from a judge, federal prosecutors last month gave the alleged ringleader of a series of armed jewelry store robberies a rare plea deal that left him a free man.
But fallout from that deal has put new strain on prosecutors as they try to reconcile it with a harsher agreement they struck months earlier with a jailed co-defendant who cooperated in the case.
The co-defendant, Philbert Cole, faces roughly 15 years in prison, but he and defense lawyer Lisa Rasmussen are looking for a better deal in light of the government's decision to let the man it alleges directed the 2014 robberies go free.
"It's an unfortunate situation for everyone," Rasmussen said last week. "I expect the government to treat my client fairly in the context of the totality of the case."
The alleged ringleader, felon Brian Wright, faced more than 100 years in prison had prosecutors gone to trial and convicted him of stealing $1.1 million in jewelry.
Instead, with the jewelry still missing, Wright was released from federal custody after prosecutors recommended he be sentenced to the two years he spent behind bars while waiting to be tried.
The person suspected of being the getaway driver in the robberies, Danielle Perreira, also got what her defense lawyer Todd Leventhal described as a "phenomenal" deal, with a recommendation of five years of probation. She is free on her own recognizance.
Cole secretly pleaded guilty a year ago. His agreement with the government has not been made public, but it spells out the terms of his cooperation against his co-defendants and his role in the three robberies.
According to the agreement, Cole told authorities that Wright planned the robberies, provided him with firearms to carry them out and took possession of most of the jewelry.
On the morning of April 25, when the trial of Wright and Perreira began in the courtroom of U.S. District Judge Andrew Gordon, Cole was listed as one of the government's chief witnesses.
But the trial did not take place, and Cole did not get a chance to testify, because veteran Assistant U.S. Attorneys Kimberly Frayn and Gregory Damm informed Gordon that they had waited until that morning to turn over witness and exhibit lists to the defendants.
Frayn suggested in court that the practice was routine for the government in criminal cases and that other judges had no problem with it.
But Gordon took issue with the practice. He ripped into the prosecutors from the bench for not turning over the key evidence in a timely manner, especially since Wright was defending himself.
Gordon delayed the trial for four days to give both defendants additional time to prepare, and he ordered the government to cut its case from five days to one.
As the week progressed, prosecutors concluded they could not finish their case in one day, so they hastily struck the plea deals with Perreira and Wright.
Cole was supposed to be sentenced on Friday by Senior U.S. District Judge Kent Dawson, but that hearing was put off until August after Frayn was replaced on the case by Assistant U.S. Attorney Cristina Silva.
An agreement signed by Silva and Rasmussen said the new prosecutor needed more time to "work with her office to determine its appropriate position with regard to Mr. Cole, given unforeseen circumstances that have transpired in the related case against Mr. Cole's co-defendants."
In a May 7 Las Vegas Review-Journal article, U.S. Attorney Daniel Bogden said his office had ordered transcripts of the proceedings before Gordon in an effort to understand what had happened.
Bogden, who would not comment further last week, insisted in the story that he holds his prosecutors and staff "to the highest standards of professional conduct."
He did not say whether any internal disciplinary action was taken against the prosecutors, but Damm had given notice before the confrontation with Gordon of his plans to retire at the end of the month after a long career with the office.
Court records show that Frayn is still taking on new cases.
Wright, meanwhile, alleges that Cole was the main player in the jewelry store robberies and insists he does not know the whereabouts of the stolen jewelry.
Contact Jeff German at jgerman@reviewjournal.com or 702-380-8135. Find @JGermanRJ on Twitter.