Man gets 10 to 25 years behind bars in 'Thunder From Down Under' attack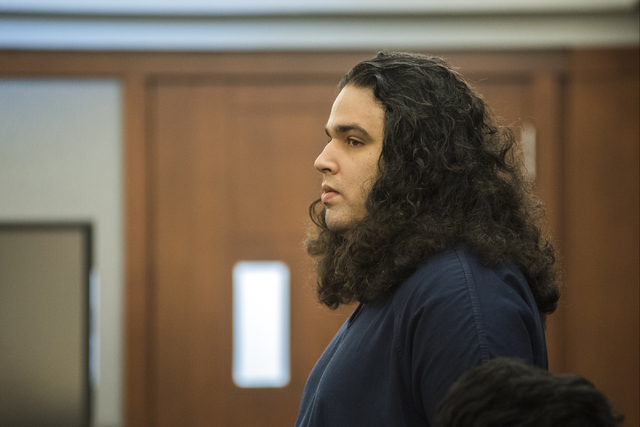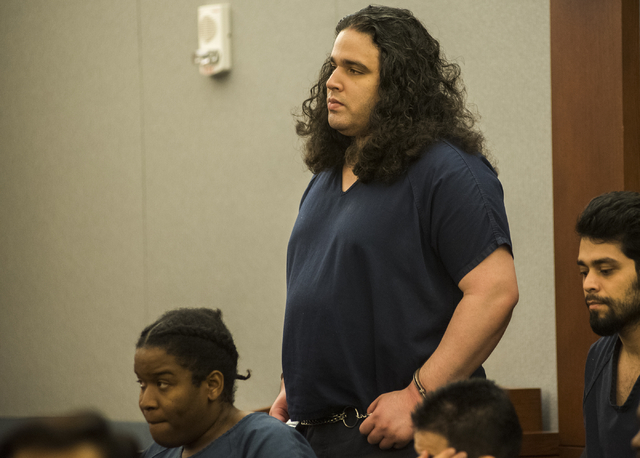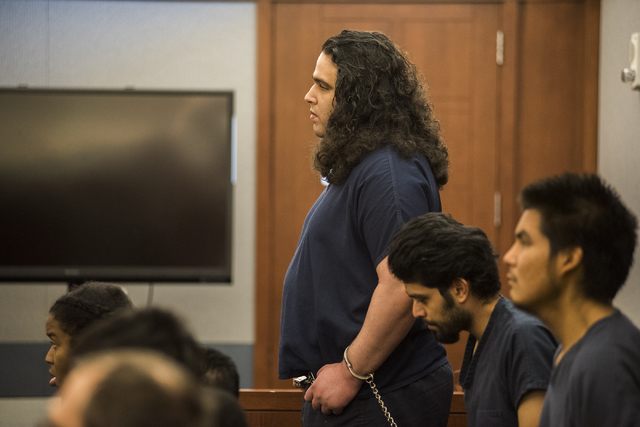 Joey Kadmiri, accused of trying to steal props, costumes and underwear from the brawny men of "Thunder From Down Under," was ordered to serve 10 to 25 years in prison.
In a court appearance that stretched nearly five hours before Chief Judge David Barker on Thursday, Kadmiri at one point claimed he was hearing voices and wanted to back out of a deal with prosecutors, before clearly reciting details of the March 2014 attack on the all-male revue at Excalibur.
He admitted that he was high on methamphetamines at the time and brought a handgun to the casino.
"This has been the scariest thing that's ever happened to me," Kadmiri told the judge. "I want to blame it on the drugs, but I have to blame it on the person who took the drugs, which is me."
In November, the 26-year-old pleaded guilty to charges of theft, battery and discharging a firearm.
He also pleaded guilty to battery with use of a deadly weapon constituting domestic violence in a separate case. As part of the deal, another domestic violence charge was dismissed.
Prosecutors said Kadmiri sneaked backstage at the Excalibur show March 18, 2014, and rifled through the performers' dressing room. After the dancers confronted him, Kadmiri became violent, pulled out a .44 Magnum Smith & Wesson and fired a shot during a scuffle, prosecutors said. The bullet didn't hit anyone.
Kadmiri told the judge he did not intend to hurt anyone at Excalibur, and the men from the show "got violent with me." He said he feared for his life as the men wrestled him to the floor and tried to subdue him.
"I don't think he ever shows remorse for anything," prosecutor Jeff Rogan said, calling Kadmiri "a person who will never change his ways."
Defense lawyers John Momot and Yi Lin Zheng pointed to Kadmiri's childhood in which he suffered abuse at the hands of his father, leading to continuing mental health issues.
Zheng called Kadmiri "intelligent" and "compassionate." She added that "I also found that Joey Kadmiri is suffering."
Kadmiri has undergone several psychological examinations as judges tried to determine whether he was competent, and doctors have repeatedly said he was faking mental health issues, according to prosecutors.
Contact David Ferrara at dferrara@reviewjournal.com or 702-380-1039. Find @randompoker on Twitter.