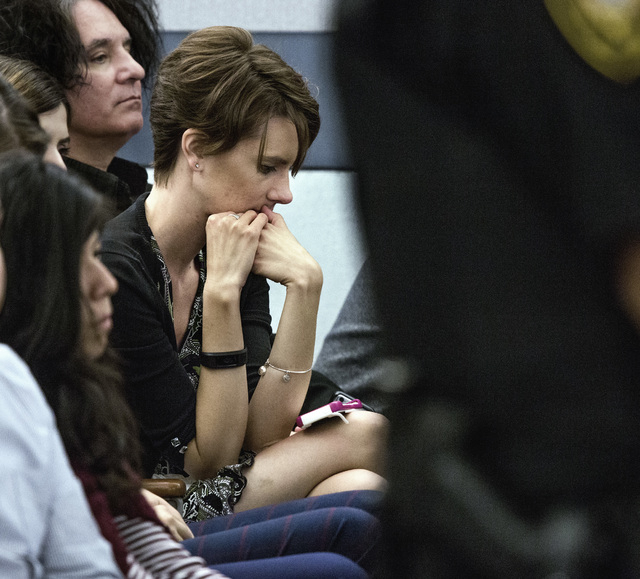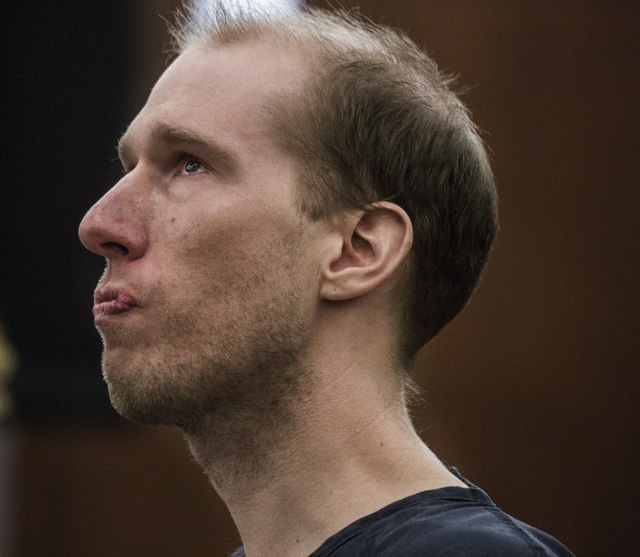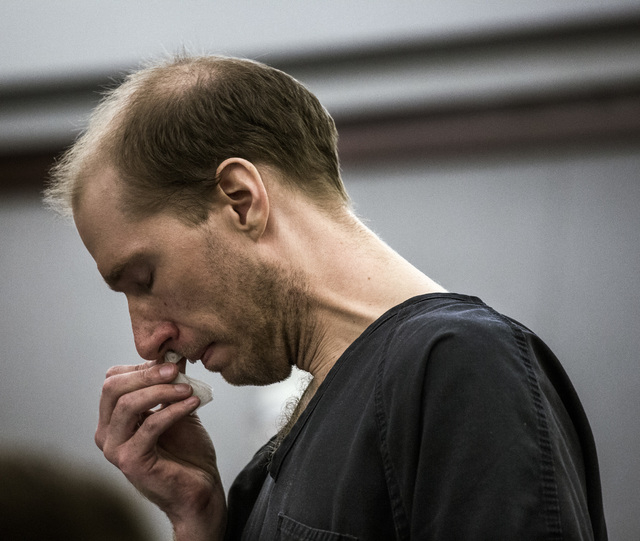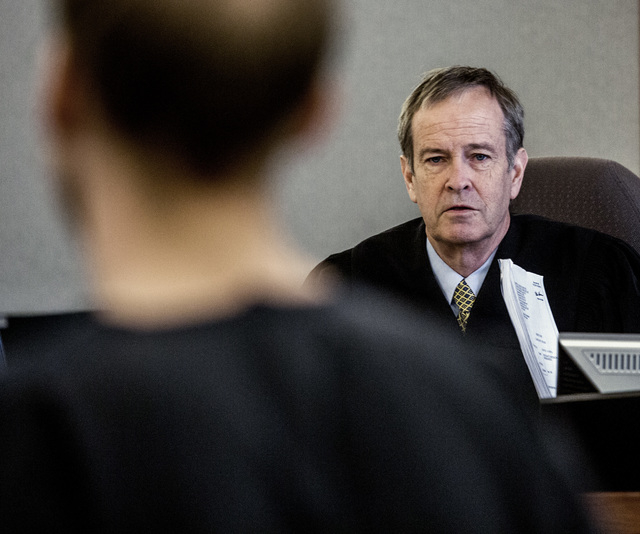 A former Rancho High School teacher was sentenced Tuesday to between six and 15 years in prison after he was convicted in March of kidnapping and sexual conduct with a student.
"I'm not suggesting that yours was the first relationship that's ever happened between a teacher and a student, but it is something that society and our representatives have said cannot happen," District Judge Eric Johnson told the defendant. "And the time has come to make sure it's clear this is not tolerable conduct."
Johnson sentenced Jason Lofthouse, 33, for two counts of first-degree kidnapping and 10 counts of sexual conduct with a pupil. Lofthouse will be eligible for parole in about five years, given the time he has served since his arrest.
Lofthouse, who began teaching for the Clark County School District in 2010 at Rancho, was arrested in June after a school district police officer discovered him and a then-17-year-old student in a locked classroom. They were standing close enough to each other that they could have been whispering or kissing, the officer testified in March.
The girl, now 18, initially denied having any relationship with the history teacher but later acknowledged to her parents and police that she and the teacher had been involved in a sexual relationship.
The pair exchanged more than 4,000 text messages during their relationship, which the girl testified was initiated by both her and her teacher. Lofthouse was convicted of kidnapping for taking the girl to the Aliante hotel during school hours on two occasions in May.
In court Tuesday, Lofthouse's voice shook as he read a nearly 10-minute-long, handwritten statement from pieces of paper he clutched in his hands.
"Last May I made a series of choices — choices that were arrogant and selfish," he said. "I made those choices because I was lonely and felt unwanted and unloved."
Lofthouse said he "attempted to fill the void those feelings had created by having a physical relationship with a student."
The former teacher said his actions ruined his wife's life as she knew it and forced her to become a single parent to the couple's three young children.
Lofthouse also apologized to the student and her parents for betraying their trust and straining their relationship. The student's parents spoke in court through a Spanish interpreter.
"I thought I was sending my daughter to school to educate herself, not so a professor will take advantage of her innocence," the girl's father said.
Her mother said she trusted that her daughter's teachers were "respectful people with ethics, morals … and then the unimaginable happens." She said Lofthouse has caused "irrevocable damage" to her family.
Johnson acknowledged that Lofthouse's attorneys suggested the relationship was consensual and did not involve coercion, but the judge argued that "there's a situation of closeness that we force students to engage in as part of the educational process and that can't be taken advantage of by the teachers."
Lofthouse must register as a sex offender when he is released from prison, and the judge ordered him to have no contact with the girl or her family.
"One thing that you did get right in your statement was that your conduct has victimized everyone in this case," Johnson told the defendant.
Contact Kimber Laux at klaux@reviewjournal.com or 702-383-0283. Find @lauxkimber on Twitter.