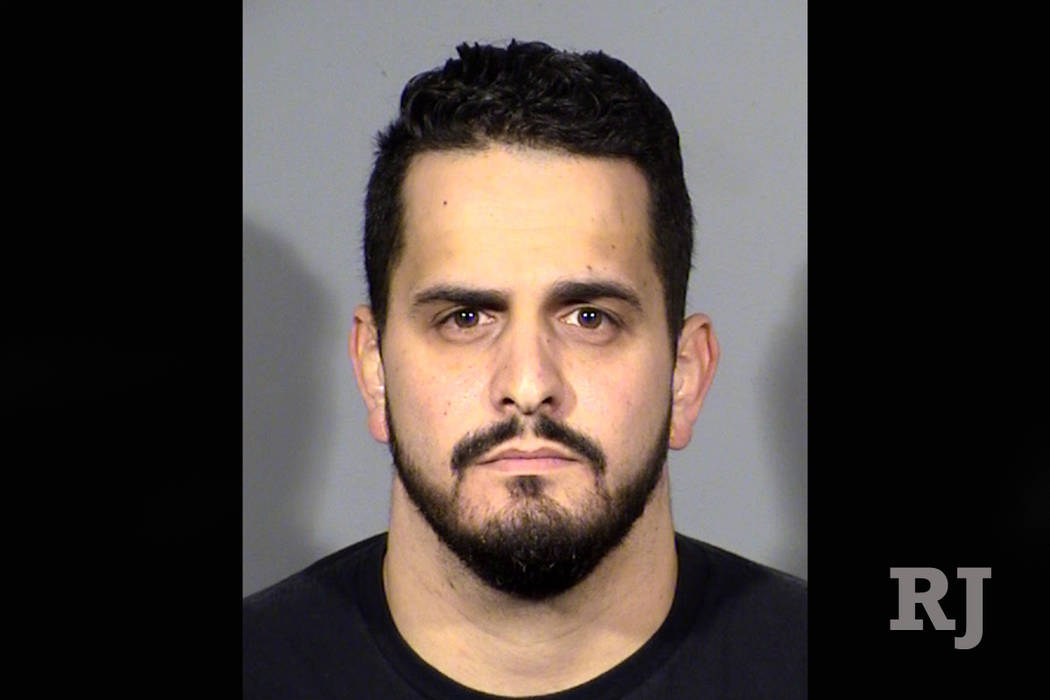 A former high school cheer coach who was arrested earlier this month is accused of cuddling in bed with a 14-year-old girl, court documents show.
Joshua Balelo, 29, faces two counts of lewdness with a child and two counts of child abuse, neglect or endangerment. According to a criminal complaint, Balelo cuddled with the girl twice in March 2017, including once in a bed.
"These are not the actions a reasonable person would permit or allow," a Clark County School District police detective wrote in an affidavit, which outlines text messages exchanged between the pair.
Balelo was the junior varsity cheer coach at Spring Valley High School, 3750 S. Buffalo Drive.
Officials said Balelo was fired in September, when police were tipped off to allegations of inappropriate contact with two female students. The criminal complaint listed only one victim.
Balelo was being held Wednesday evening at the Clark County Detention Center. His lawyer, Gary Modafferi, said arrangements for house arrest were being made. Balelo has pleaded not guilty, the lawyer said.
"There's been a defense investigation to support his plea of not guilty," Modafferi said in a recent interview. "The defense investigation has indicated nothing happened."
A preliminary hearing in Las Vegas Justice Court is scheduled for Monday.
Balelo is the sixth district employee arrested in Clark County this academic year on sexual misconduct charges, and the 11th employee arrested overall this school year.
Contact Mike Shoro at mshoro@reviewjournal.com or 702-387-5290. Follow @mike_shoro on Twitter.