Las Vegas masseur accused of sexually assaulting girl under 14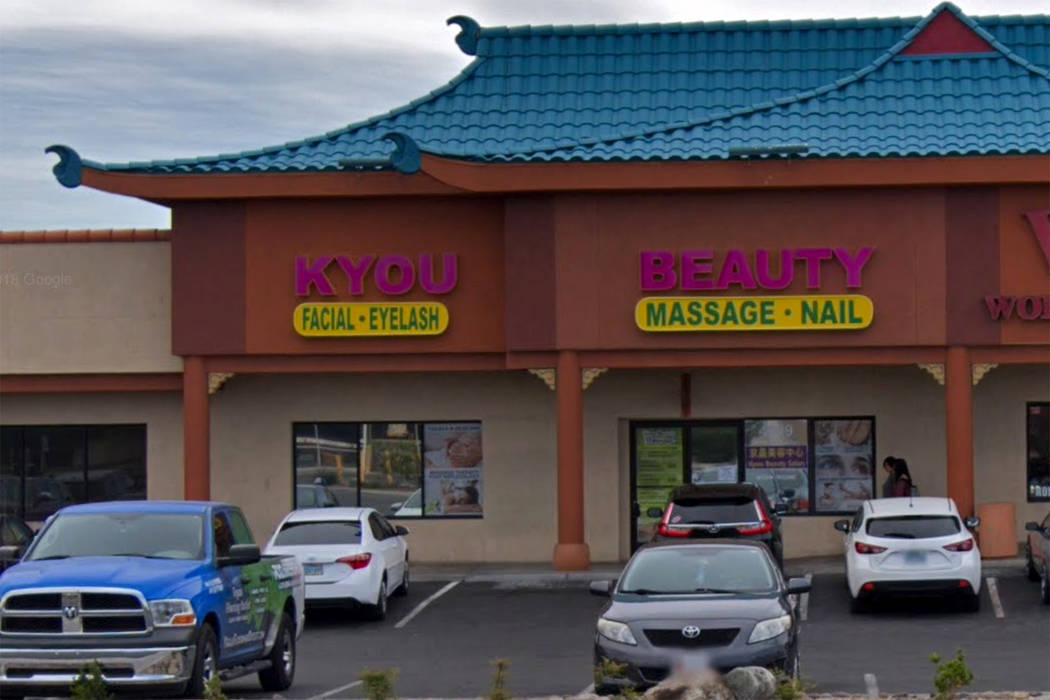 A former employee at a Las Vegas spa is accused of sexually assaulting a girl while giving her a massage in September, arrest documents show.
Manyang Lou, 58, was arrested last month and faces charges of sexual assault against a child under 14 years old. A girl told Las Vegas police that Lou assaulted her during a Sept. 22 massage, according to Lou's arrest report. The girl went to the Kyou Beauty Salon, 4009 Spring Mountain Road, with two other people — a male and female, according to the report — and asked for a massage, which was given by Lou.
The female received a pedicure, and the girl was alone in a backroom with Lou during the massage, the report said. The girl told police the only time Lou talked during the massage was when "she told him she was in middle school," but that she "could not understand" his response.
The girl and the other female's relationship was unclear, although they appeared to be related, according to the redacted report. The girl told the female that Lou touched her genitals during the massage, and the female reported it to the Metropolitan Police Department.
Police went to the salon Sept. 27, and the manager and owners identified Lou as the only masseur who worked the day of the alleged assault, the report said. In an interview with police, conducted through a translator, Lou denied touching the girl "inappropriately," the report said.
A Kyou Beauty Salon representative said Wednesday that Lou was no longer employed at the business but declined to comment further.
Lou was booked in the Clark County Detention Center on Sept. 27 and was put on house arrest Oct. 2 with orders to not give massages and to stay away from the salon and the girl, according to court records.
Another massage therapist, Rafael Garcia, was arrested in April after a woman accused him of sexual assault at the Red Rock Resort spa.
Contact Katelyn Newberg at knewberg@reviewjournal.com or 702-383-0240. Follow @k_newberg on Twitter.