Las Vegas teacher arrested on child pornography charges
Updated March 12, 2019 - 6:22 pm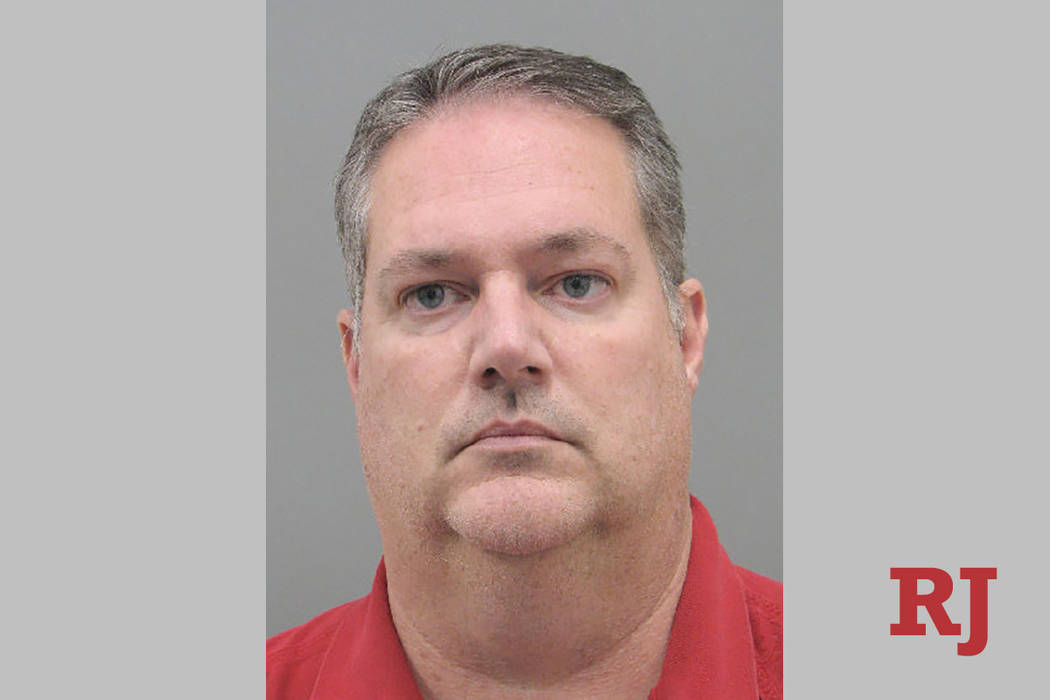 A fourth-grade teacher at a northeast Las Vegas elementary school stands accused of possessing pornographic images of a 9-year-old he took while living in Michigan, Henderson police said.
James Verne Russell, 49, of Sandy Miller Elementary Magnet School of International Studies, was booked Monday morning into the Henderson Detention Center on felony charges of possessing child pornography and preparing, advertising or distributing child pornography, jail records show. His bail was set to $20,000.
Russell was hired Aug. 1 as a teacher at the school, 4851 E. Lake Mead Blvd., according to the Clark County School District. He has been assigned to home since March 5 and was still listed as a teacher Tuesday afternoon on the school's website.
On March 1, Henderson police received tips from the image-hosting website Flickr that 57 images identified as child pornography were uploaded to the website from an account linked to Russell, according to an arrest report. A total of 69 images were uploaded from the account to the website on Sept. 15, four of which contained data that showed the images were created at a Henderson apartment unit on Aug. 19.
The 57 images that were flagged as child pornography showed a 9-year-old naked in "unusual poses" performing tasks inside a home. The images did not show sexual acts but depicted the child "in a manner which solely appeals to the prurient interest in sex," the report said.
The four images with the location data were identified as older photographs that had been digitized using an iPhone. Those images did not depict child pornography, according to the report.
Detectives confirmed that Russell lived at the apartment unit and owned the Flickr account through an electronic records check, the report said. Russell's driver license photo also matched a person shown in the scanned images which contained location data.
A subpoena to Cox Communications showed that Russell leased the IP address from where photos were uploaded during the time they were put on his Flickr account, the report said.
One of the images, created in 2009, showed an apartment building in the background which appeared to be the apartment complex Russell lived at in Norton Shores, Michigan, at the time, the report said.
On March 5, detectives interviewed Russell at Sandy Miller, the report said. Russell told police he recently digitized several old photos that he believed he had uploaded to his iCloud account.
He denied knowing about the child pornography on his Flickr account, the report said. When shown the photos, he identified the 9-year-old who lived in Michigan when the photos were taken.
Russell had "no explanation" for who took the photos, and when detectives told him there were 57 pornographic photos of the child, "he calmly replied 'that many?'" the report said.
He then declined to answer further question from detectives, the report said.
Russell's arraignment is scheduled for Thursday morning in Henderson Justice Court, records show.
Contact Katelyn Newberg at knewberg@reviewjournal.com or 702-383-0240. Follow @k_newberg on Twitter. Review-Journal staff writers Mike Shoro and Rio Lacanlale contributed to this report.