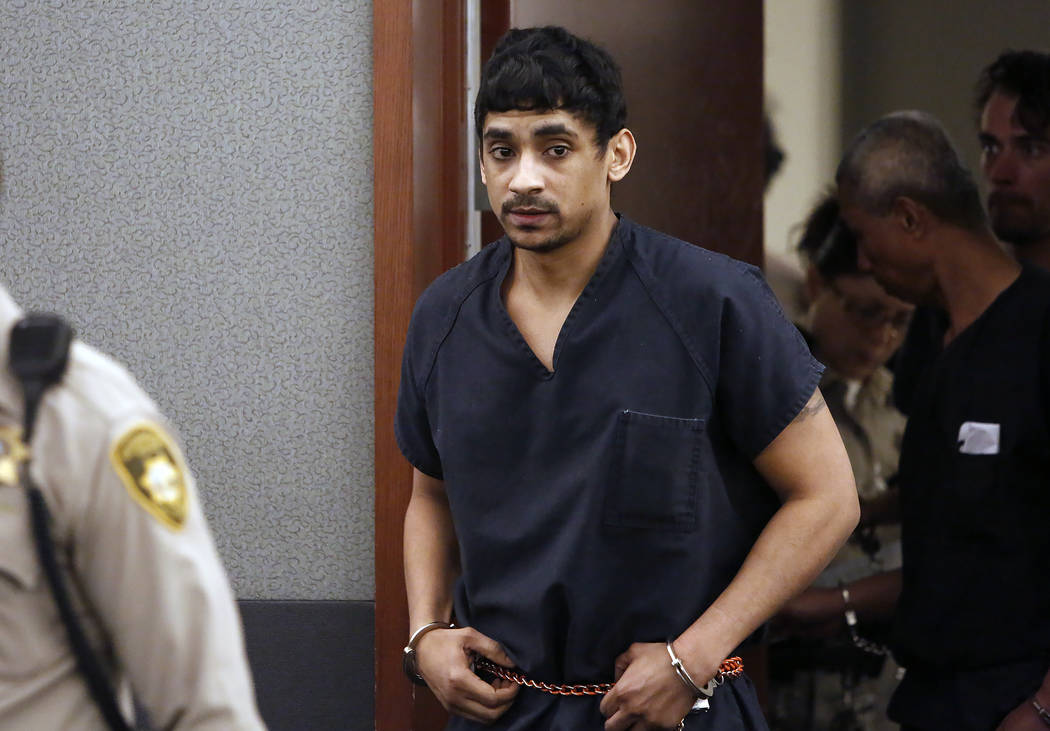 Jason Quate, the man arrested for allegedly forcing his wife into sex trafficking, also faces charges possession of child pornography, arrest documents show.
Las Vegas police, armed with a search warrant, found child pornography on Quate's cellphone on June 8, a Metropolitan Police Department arrest report shows.
Quate, 34, was initially arrested June 6 for sex trafficking and living from the earning of a prostitute. Police said he forced his wife into prostitution and kept all the money she earned.
Quate's wife, Elizabeth Odell-Quate, 35, told police June 6 that Jason Quate had killed one of their three children and concealed her body in a container inside the garage of their Centreville, Illinois, home in 2013, the report said.
The report describes the relationship between Quate and his wife as mentally and physically abusive. It also states that Quate did not allow the children to see or speak to their mother over the last three or four years.
The two children found inside Quate's home showed signs of abuse and neglect, the arrest report said. Both appeared to have numerous scars all over their bodies. Neither was attending school, the report said.
One child told authorities in an interview that she does not know what her mother looks like, except through family photos that her father showed her. She refers to her mother as the "other parent," the report said. The statement from the mother said she would see the children every day, but was not allowed to have contact with them.
Quate's cellphone has been secured as evidence as the investigation continues. A hearing in the sex trafficking case is scheduled for June 22.
Contact Isabelle Delgado at idelgado@reviewjournal.com or 702-383-0381. Follow @izzydd_ on Twitter.
Accused in Illinois
According to The Associated Press, both Jason Quate and Elizabeth Odell-Quate are accused in Illinois with concealing the body of the child, a girl who was 6 when she was killed, a charge that carries a penalty of up to five years in prison, if convicted.
Related
Las Vegas man admitted killing daughter, according to police
Las Vegas couple accused in daughter's killing head to court in 2 states
No bail for Las Vegas man charged with sex trafficking his wife
Child's remains found at Illinois home; father jailed in Las Vegas
Las Vegas man accused of sex trafficking his wife, killing child